Well, dear readers, things have changed again!  In my world, outside of byhelen land, I have three months' work which I wasn't expecting: I will carry on juggling crafting, crochet and all things creative alongside the day job.  In my reconnecting with crafting and generally slowing down, the balls will be in the air a little longer, but I have a plan.  To help with my reconnecting with crochet, I'm going to follow a crochet along!  Yes, dear friends, I hang my head in shame, it has been a while since I have crocheted.  Recently I stumbled along an amazing crochet blog In the Yarn Garden by the incredibly talented Charlotta.  So, you can imagen my excitement, when Charlotta announced a crochet along.  Over the next month Charlotta will publish parts of her crochet pattern, so that we can slowly, slowly, crochet ourselves something lovely. Today, my yarn arrived…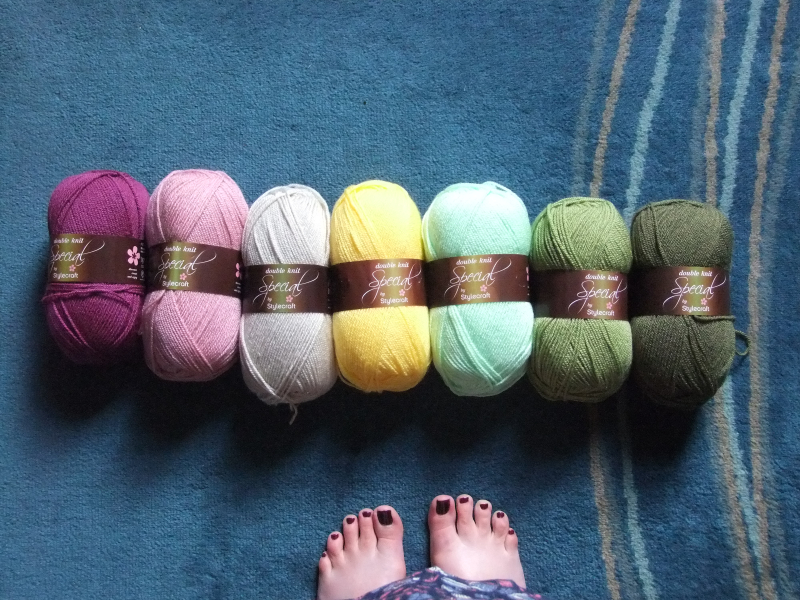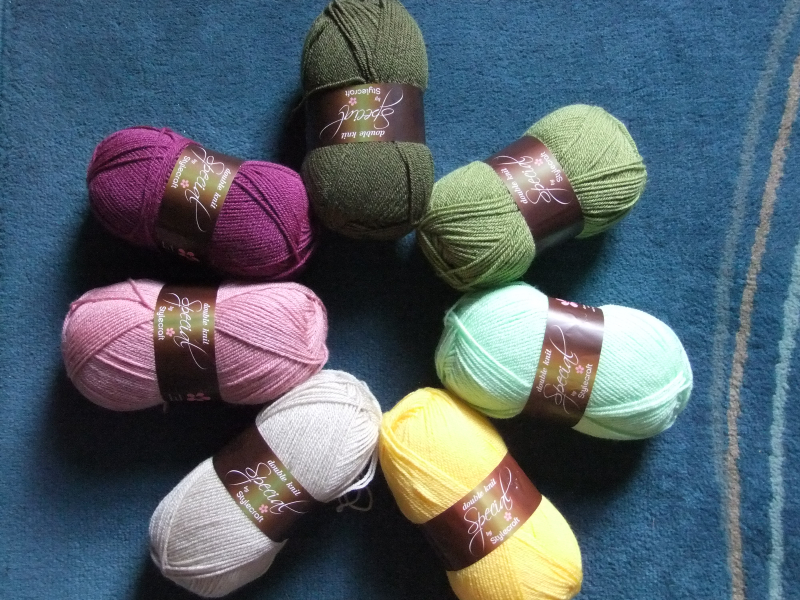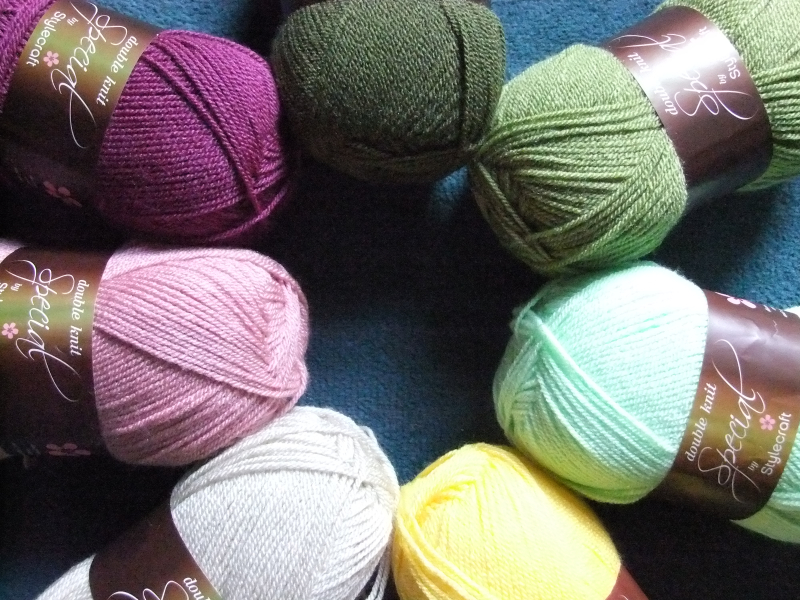 I've substituted Charlotta's recommended yarn, with trusty-old Stylecraft the yarn which Charlotta is going to use is only available in her home country of Sweden.
If you want to crochet along with Charlotta you can follow her blog HERE or on Facebook HERE or on Ravelry HERE.  The first part of the crochet along is published on the 1st July, so there is still time to order your yarn!