Happy Easter to you all!  I really hope that you have a lovely long weekend, enjoy the sunshine and see the opportunities for new beginnings.  Do you remember a few weeks ago, when I was preparing my Easter crochet project, and I didn't quite know what to do?  Well, inspiration hit: and I ended up combining two of my favourite crafts – crochet and embroidery.  I am very new to embroidery; I have dabbled in it a little and been to a couple of classes, but as yet I haven't really found my way of doing it.  I think that this may be about to change.  I know myself and know there is little point in aiming for fine embroidery, maybe one day…but not yet.  For me it needs to be slightly more instant, that's way I love crochet – that instant hit.  Somehow combining crochet and embroidery, seemed less daunting and more natural, and I can't tell you how happy I am with the result.  I hope you know that very special feeling that you get (occasionally) when you are soooo pleased with what you have made – it actually makes you glow?  Glow: without being smug, because you know the amount of projects you are less pleased with greatly out-numbers the ones you love. That is how I feel about my Easter crochet.  Are you ready?  Ta-dah…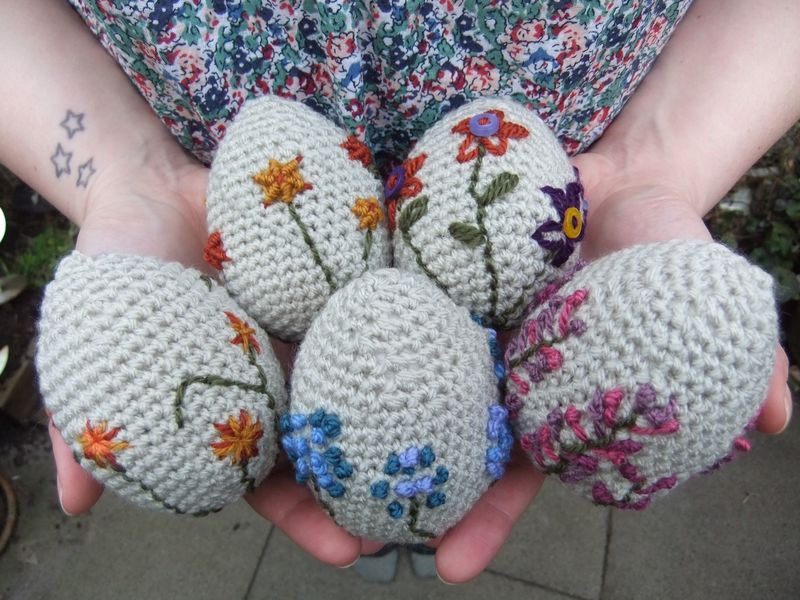 They were inspired by the AMAZING chocolate eggs, which Bettys (the famous Bett's tea-room in York) has in their window each Easter…
I was also inspired by these which I came across on Ravelry.  On each of my crochet egg, I embroidered a different stitch.  I wonder if that makes them contemporary embroidery samplers? 
There is whipped wheel stitch (sometimes known as spider's wheel stitch)…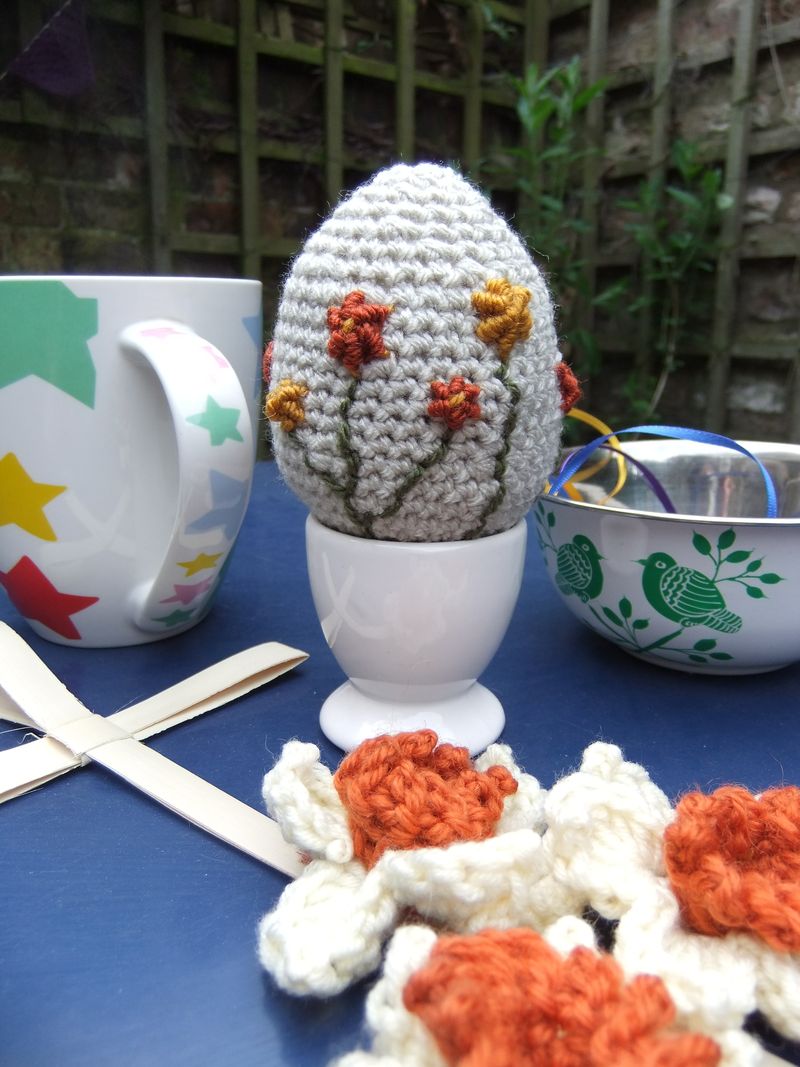 Detached chain stitch (also known as lazy daisy stitch)…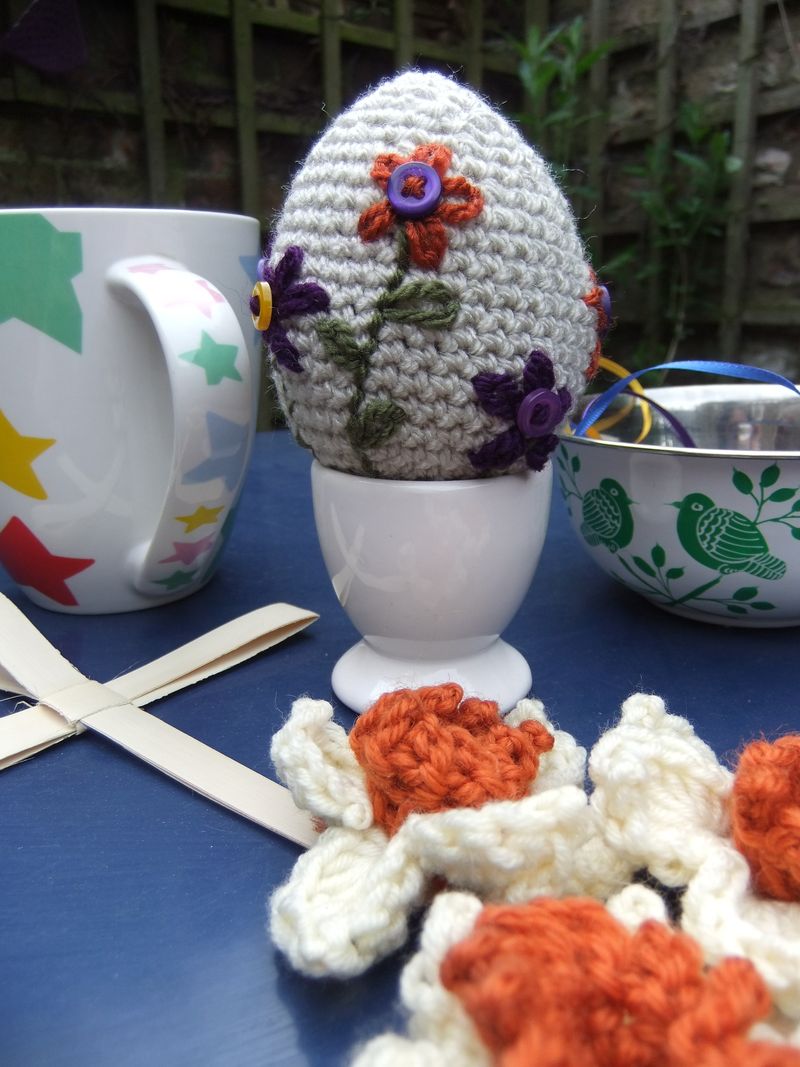 French knots…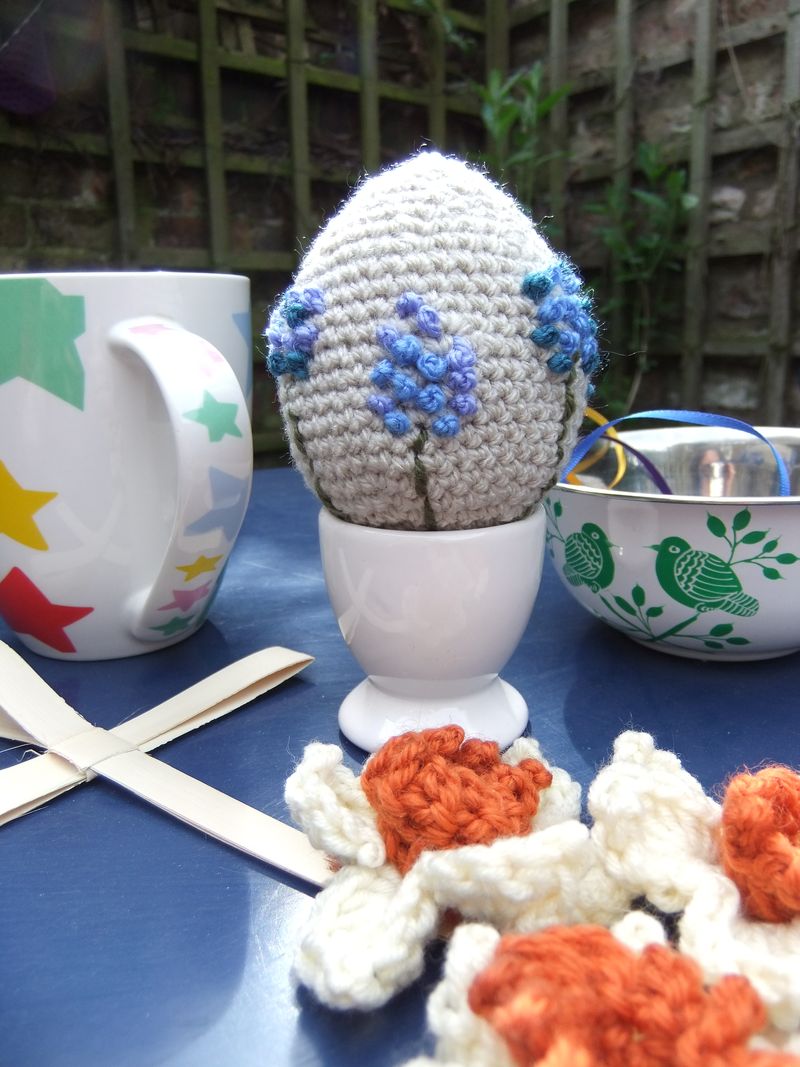 Running stitch…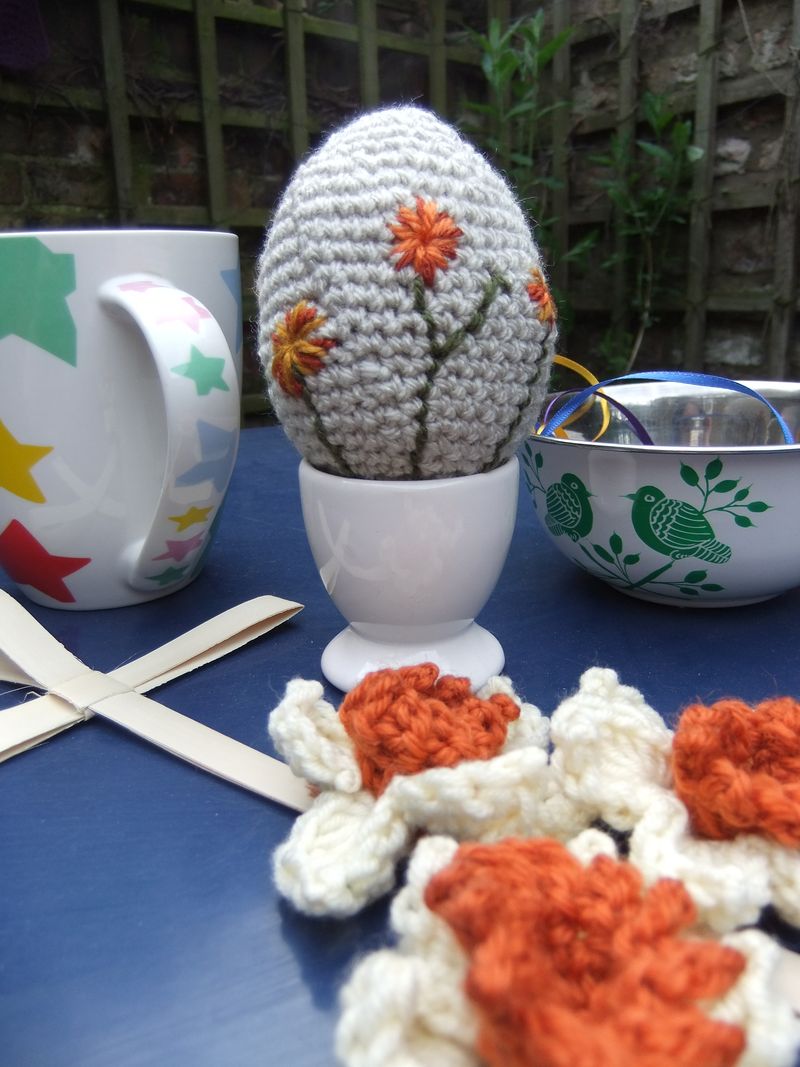 And pistil stitch…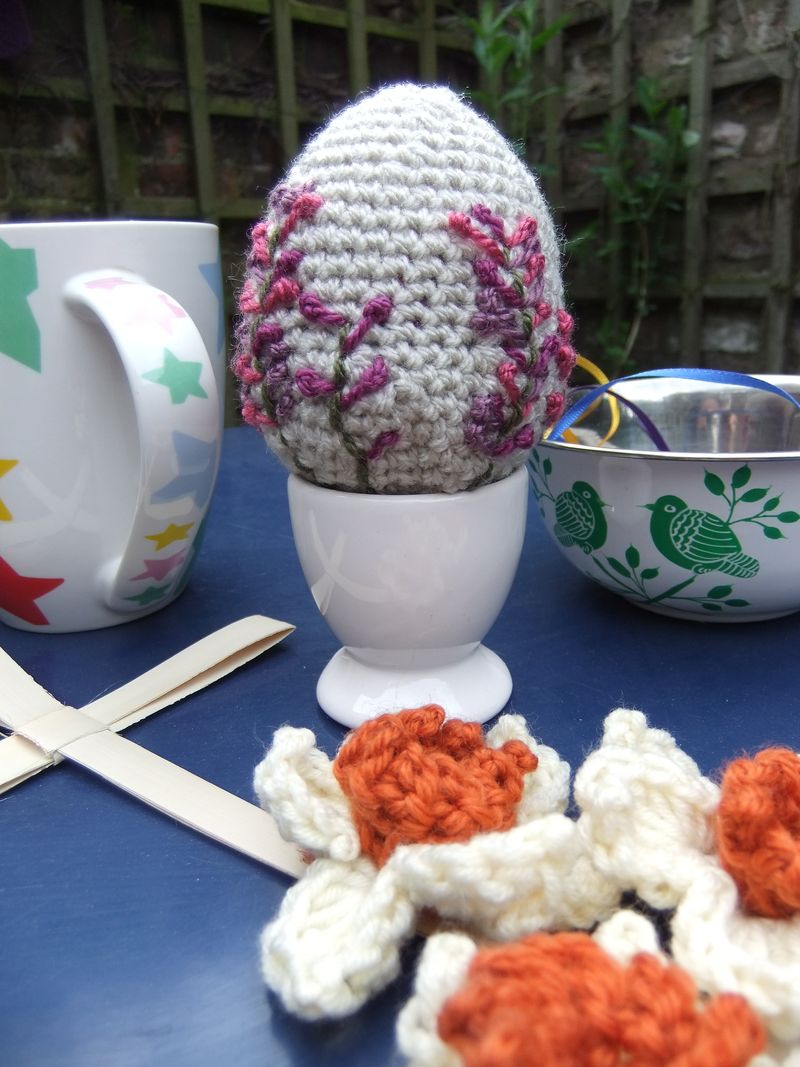 I hope that you all have a wonderful Easter…
xxxxxxxxxxxxxxxxxxxxxxxxxxxxxxxxxxxxxxxxxxx
Ps – if you feel like crocheting the daffodil (in the foreground of the pictures) the pattern can be found HERE andHERE.