Just the memory of May blossom makes me smile.  The way the trees wear the blossom as if the weight of it is too much, the vivid pink colours set against the blue sky, the promise of fruits later in the summer.  Yes even on a rainy, grey, day like today: the memory of blossom makes my heart sing.
Blossom was an easy choice for May's crochet flower of the month, especially after buying the amazing Party Angel yarn, by Debbie Bliss, on my shopping spree.  As soon as I saw the yarn, I knew what it had to be crocheted into...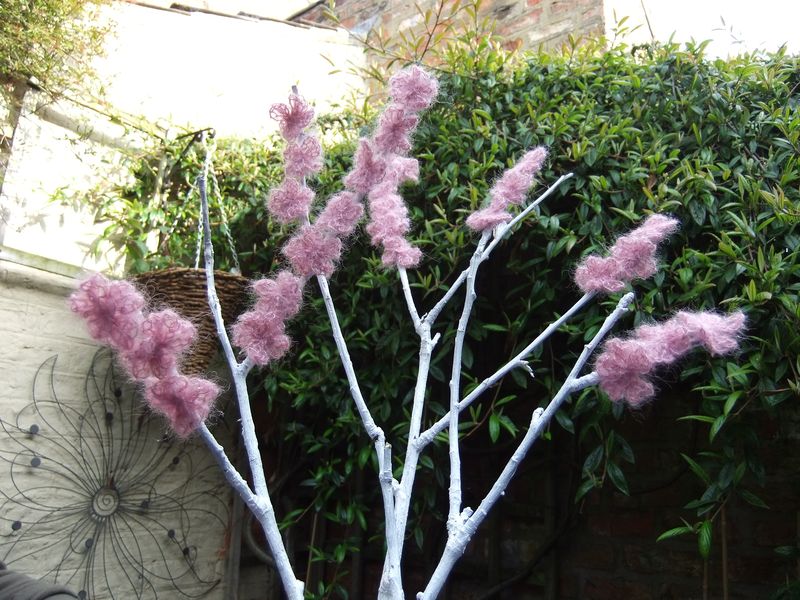 I love how the kid mohair, of the yarn, gives each of the blossom a fuzzy, hazy feel...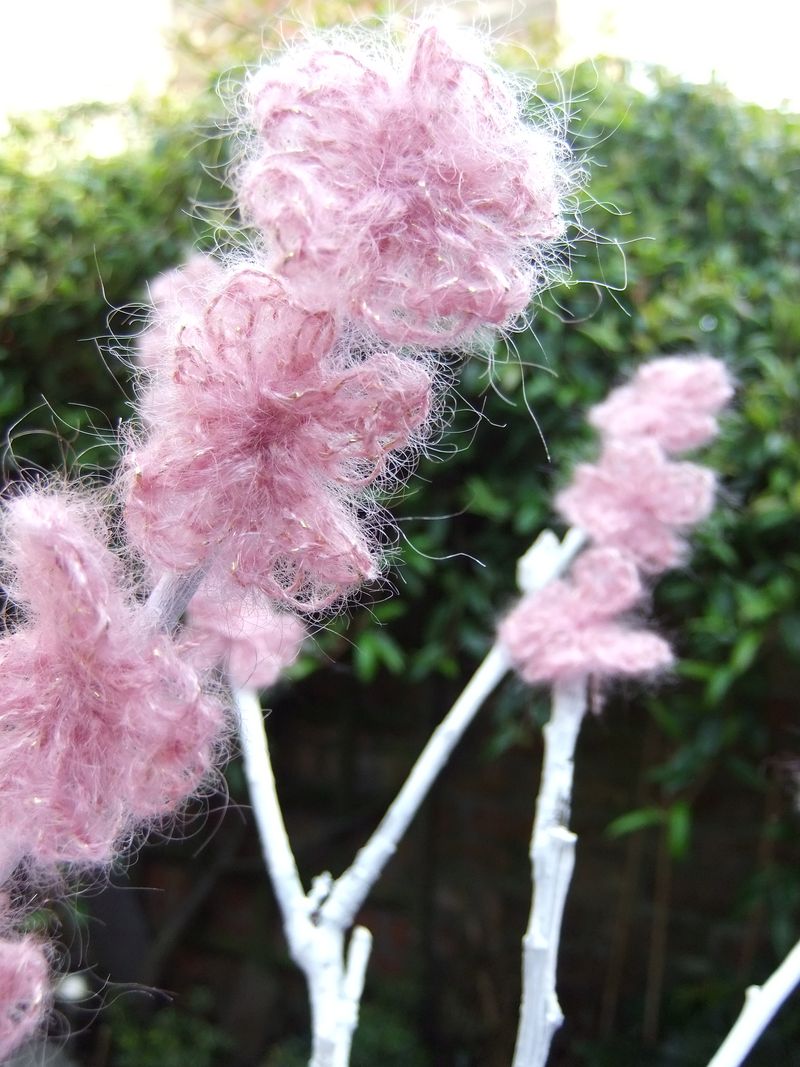 I am really pleased with how these turned out...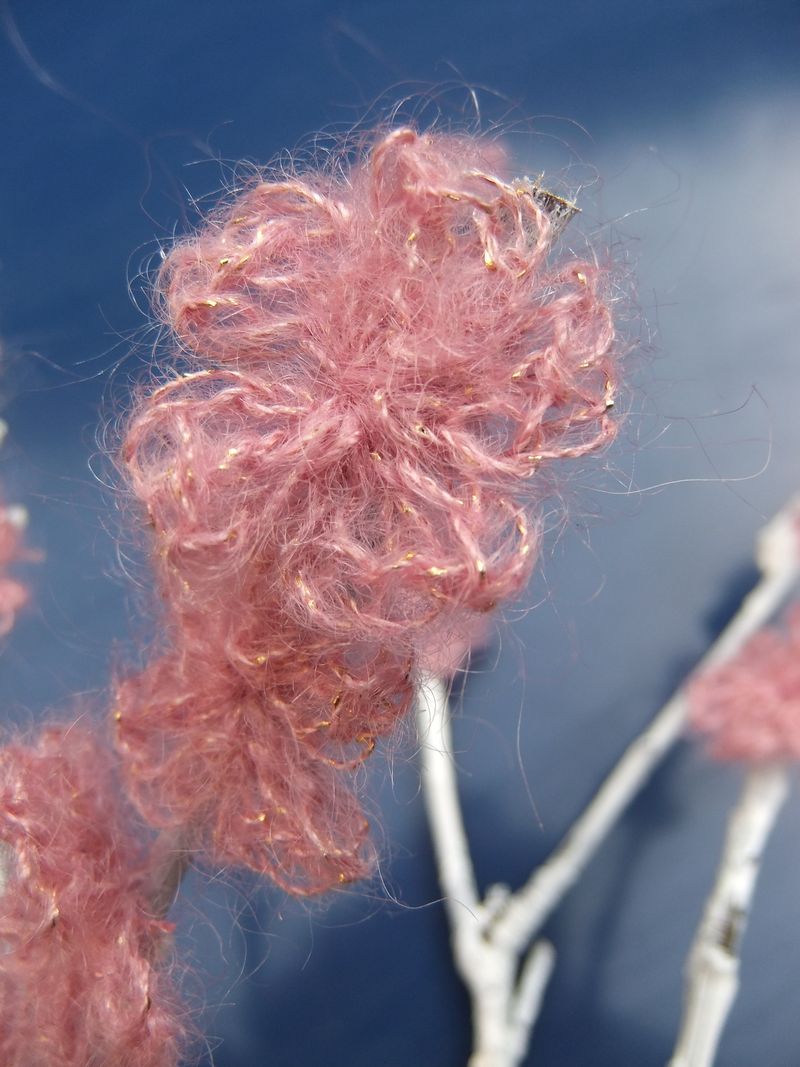 Just like the real thing...