It's been a bit quiet here in blog-land, as I've been away.  You'll be hearing quite a lot about my time away over the next few weeks.  I'm not going to apologise for telling you about my time away, I've had an amazing time and can't wait to share some of it with you! 
I want to start with the most amazing exhibition that I have ever visited.  The exhibition featured crochet: in a way that I have never seen before.  The exhibition was inspiration, fun, poignant, thought-provoking but most of all you walked around with a giant grin on your face. 
The exhibition was at the Nordenfjeldske Kunstindustrimuseum, which is the national museum of decorative arts and design, in Trondheim, Norway.  The exhibition Into the Zoo featured work by the incredibly talented Felieke Van Der Leest .  Felieke Van Der Leest combines plastic animals with precious metals and textile techniques, especially crochet, to create a zoo where humor and seriousness go hand in hand. The aim of her work is to appeal to both the inquisitive child and the playful adults: and it certainly did.
Want to see?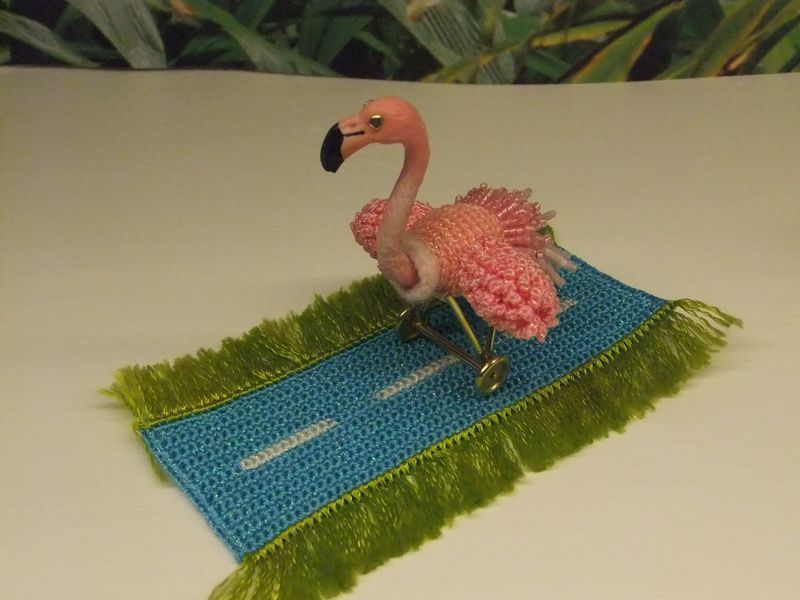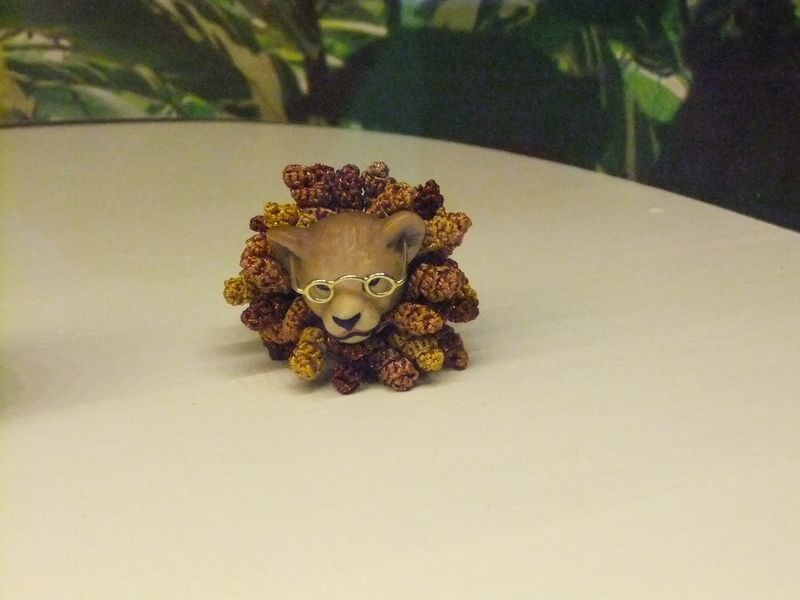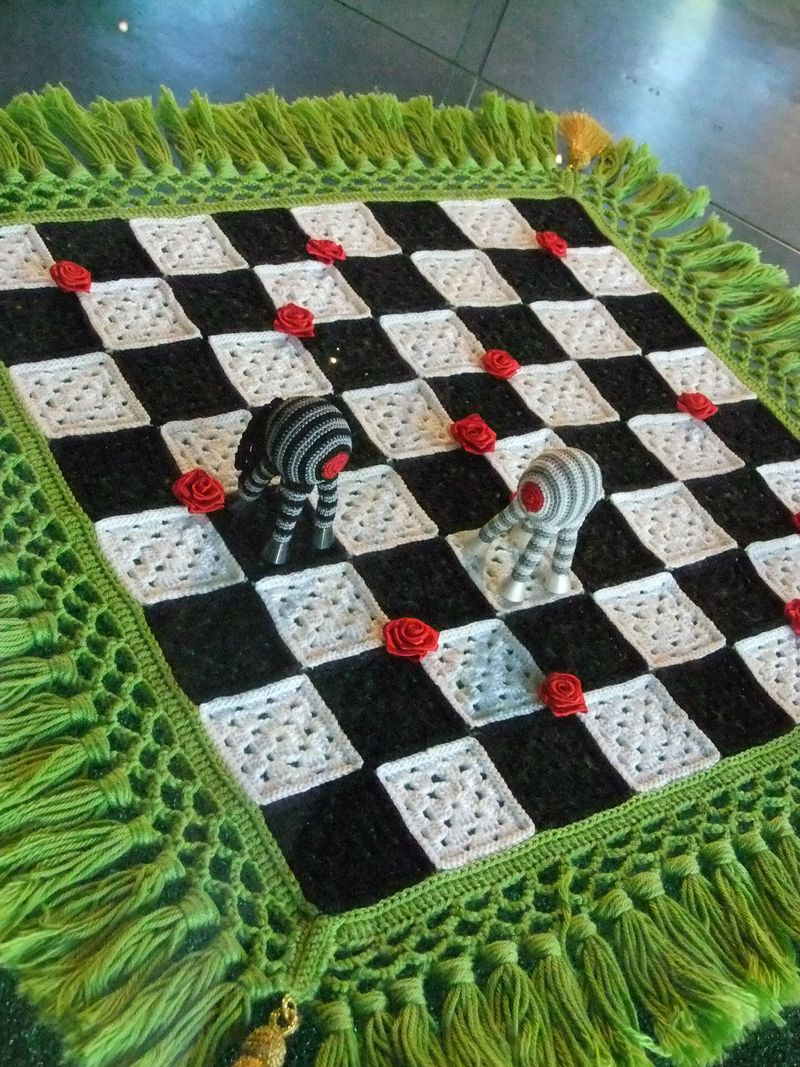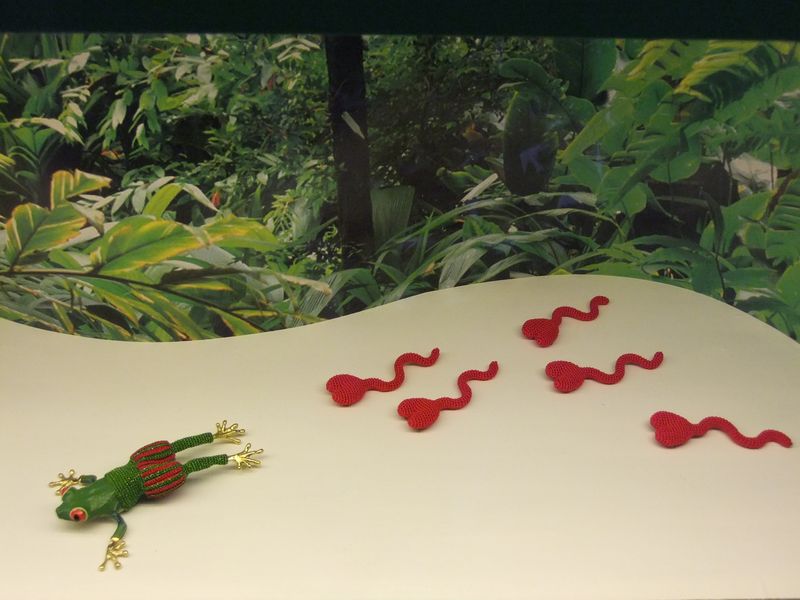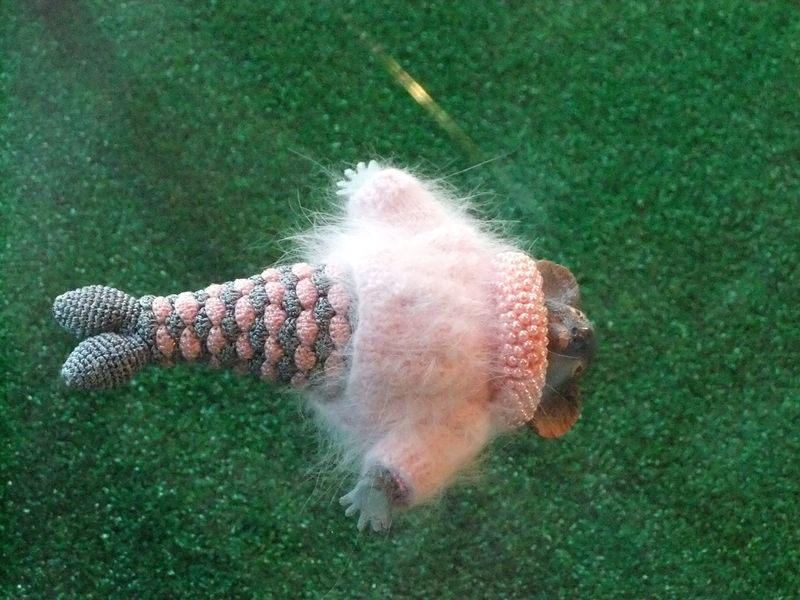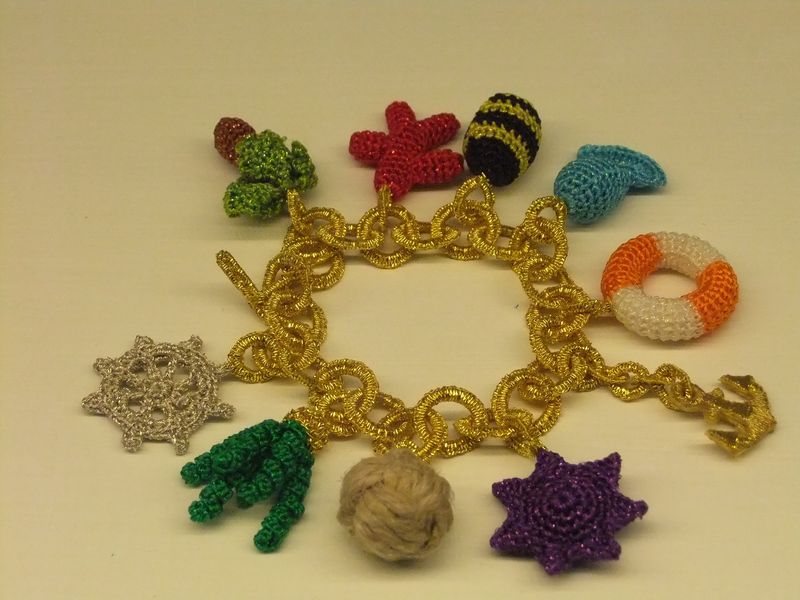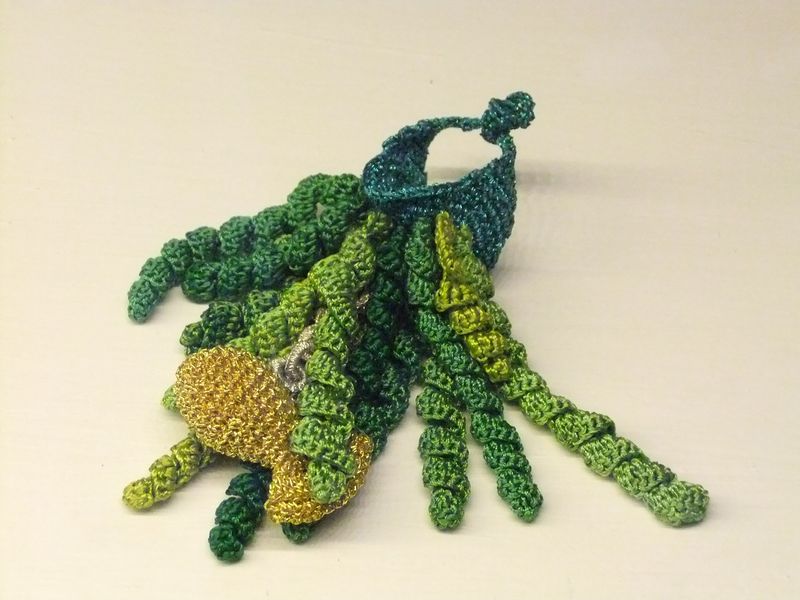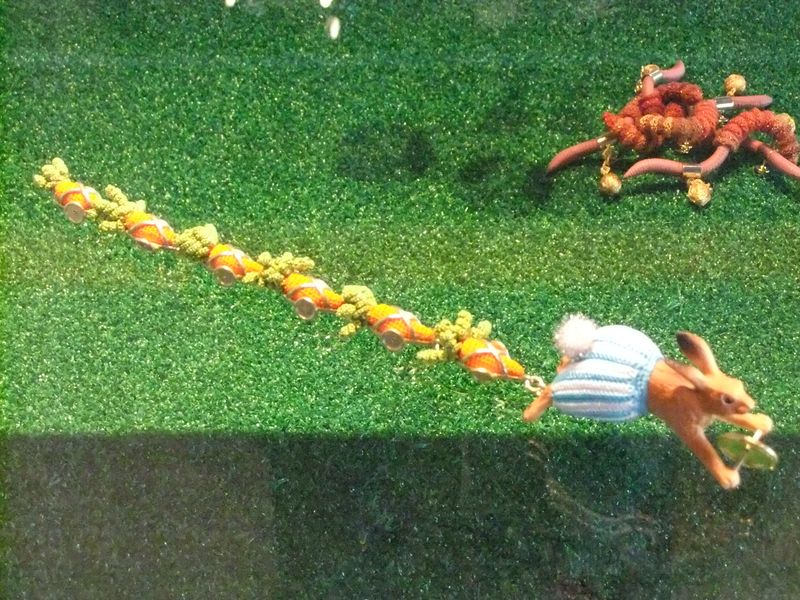 This is a small selection of Felieke Van Der Leest amazing creations on display.  If you're grinning like I was when I saw her work, I would recommend treating yourself to a copy of the exhibition book the Zoo of Life.  The book has lots and lots of photographs of Felieke Van Der Leest's work and also explains the thinking behind some of her creations.  The book is a lovely memory of this amazing exhibition and will put a smile on your face!
Thank you for the staff at Nordenfjeldske Kunstindustrimuseum who allow photographs (without flash) to be taken in the galleries!  If this exhibition ever comes to your country, please, please, please, get yourself along!