Last year the Tower of London commemorate the First World War with an art installation of poppies flooding it's moat; that installation is nothing compared to the installation that the incredible talented Sally – Hippystitch  and textile artist Deborah New– have created.  For the last few years Hippystitch has organised community yarnbombs; remember the one for the Tour de Yorkshire and the one that, quite literally, took over Rowntree Park?  For the last few weeks Hippystitch has run workshops, where even-more talented people have knitting and crocheted poppies.  Sadly I haven't been organised enough to get along to any of the workshops, given how fuzzy the last few weeks have been, so I haven't added to the yarnbomb. Still, I can share it with you…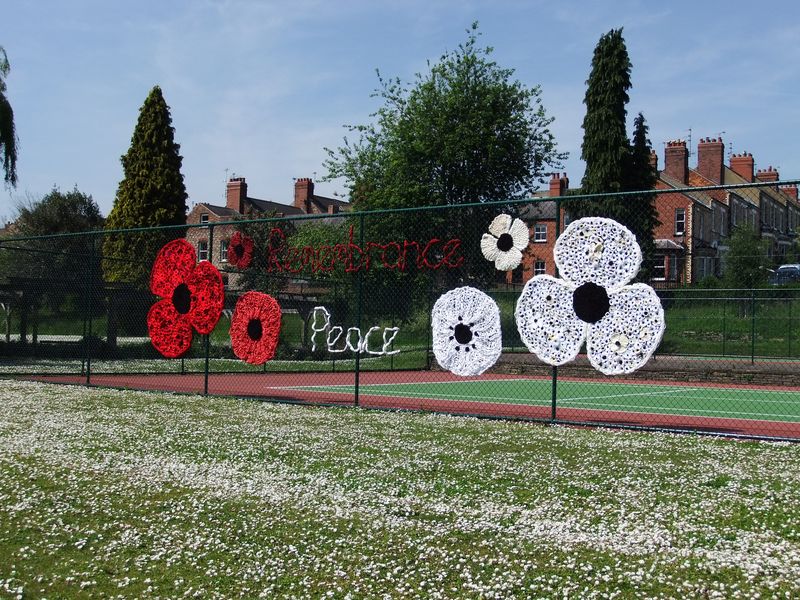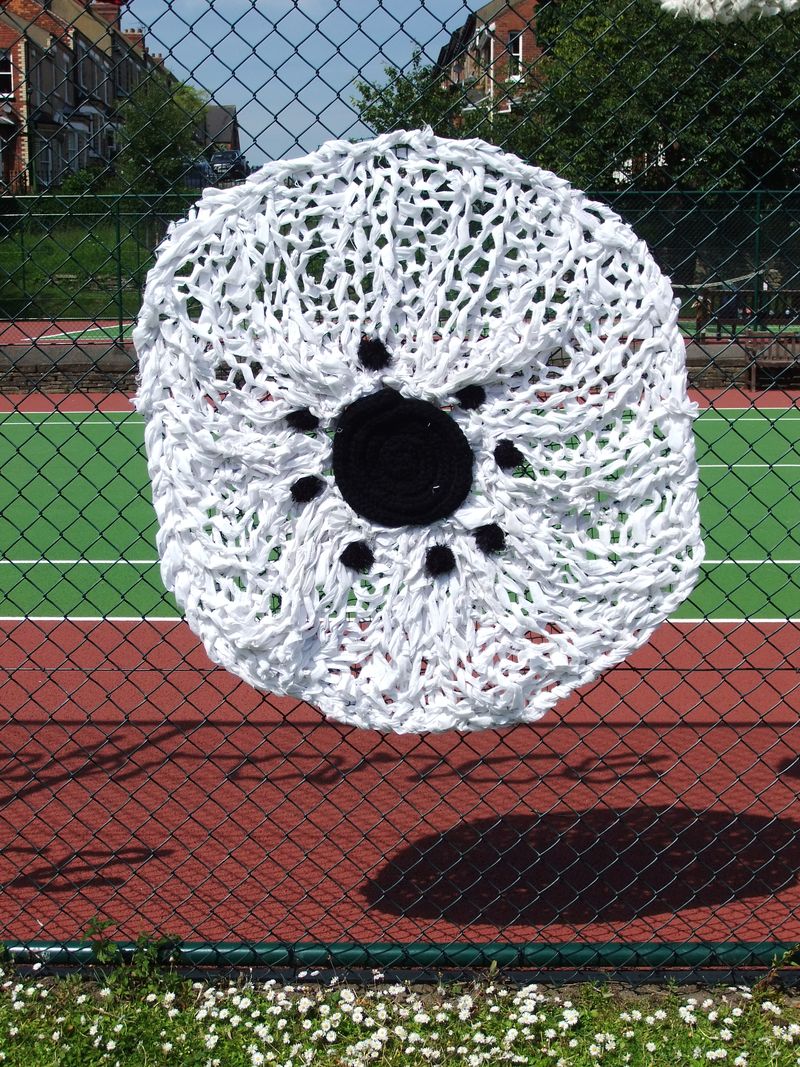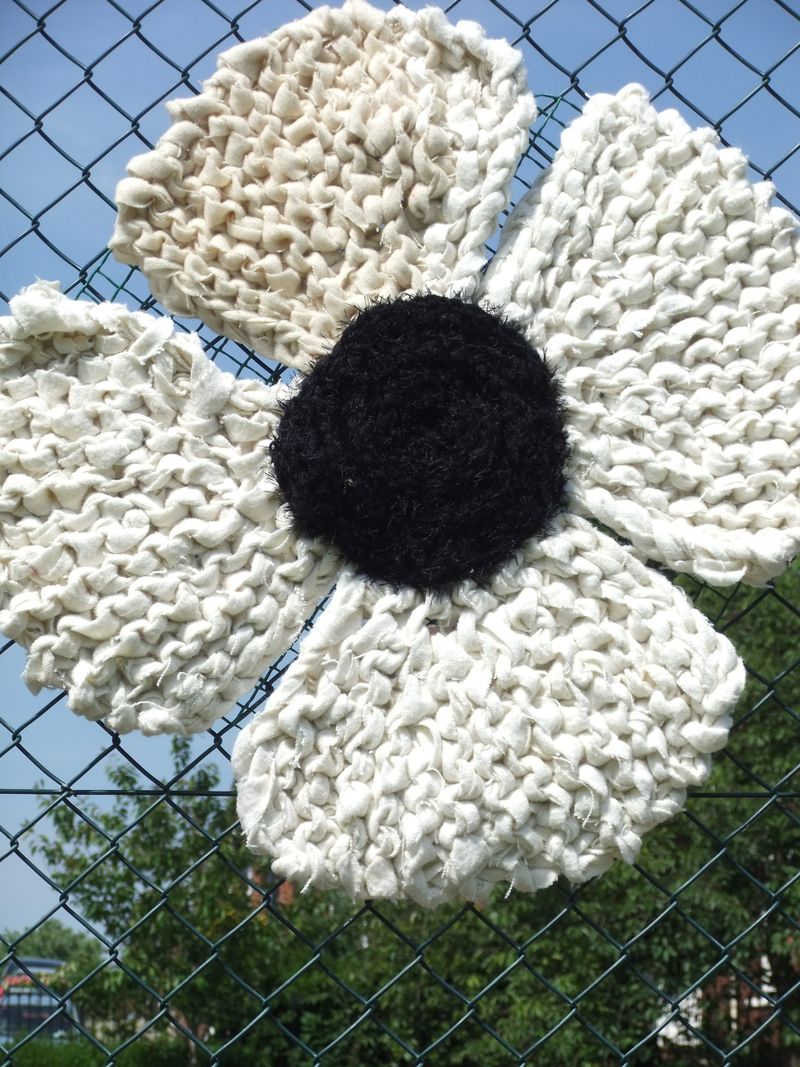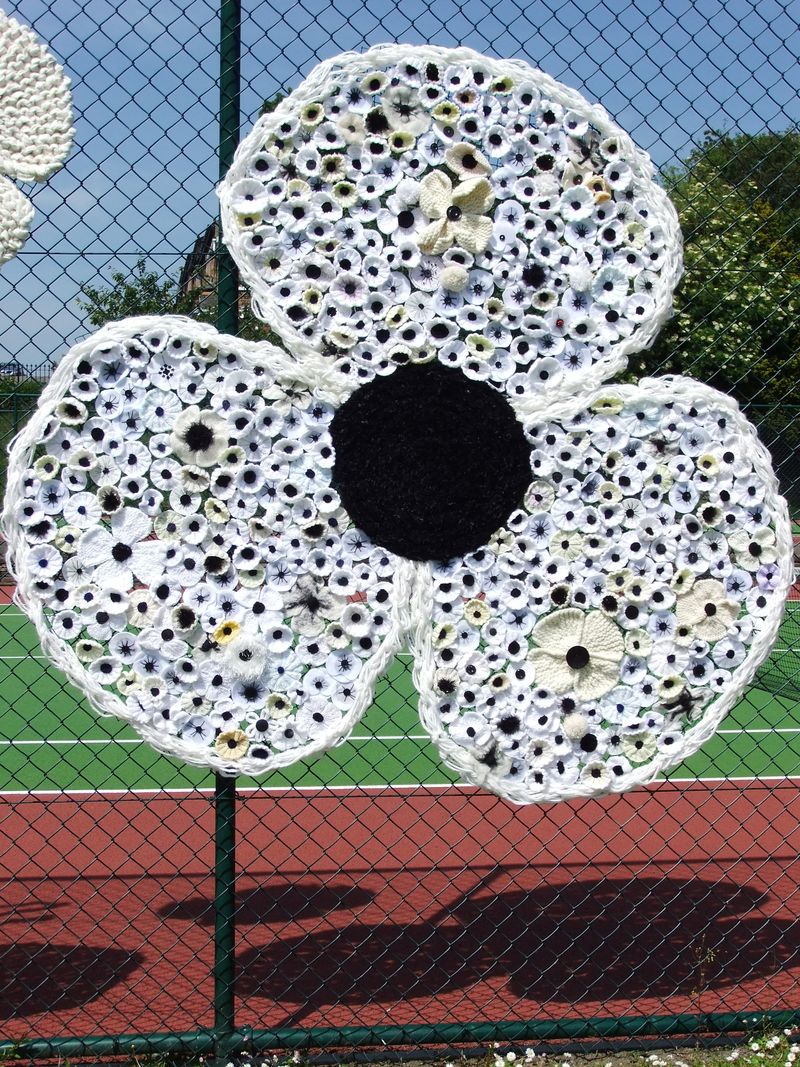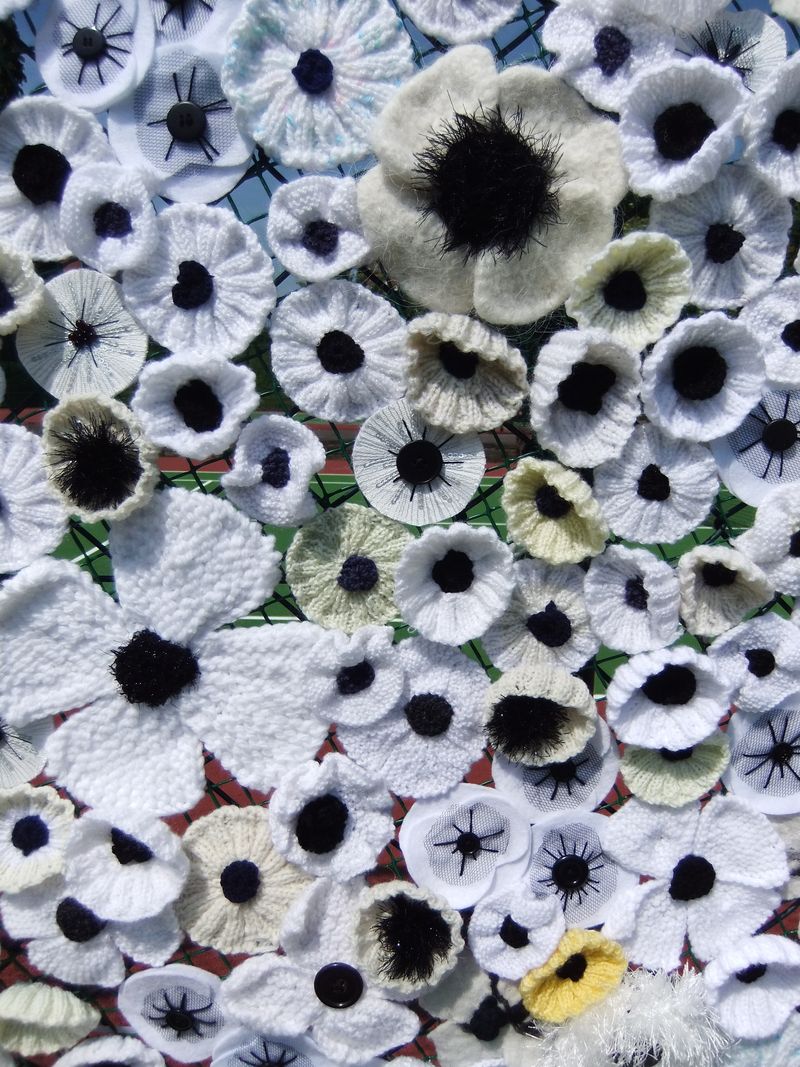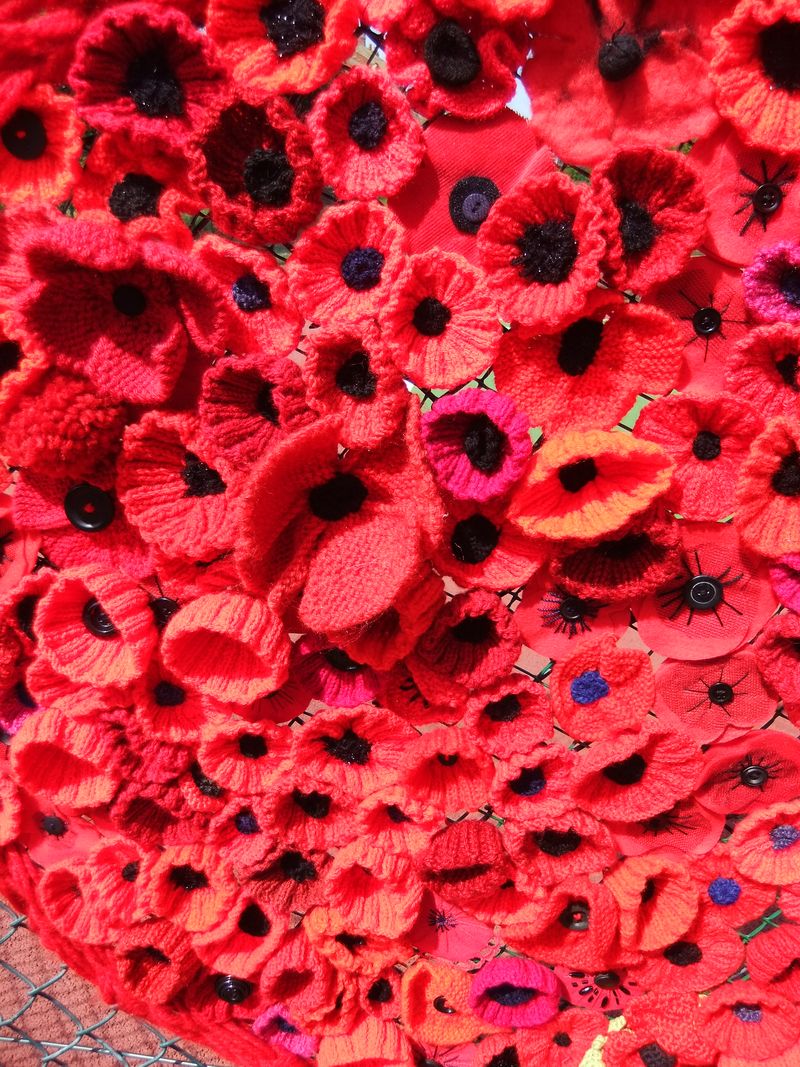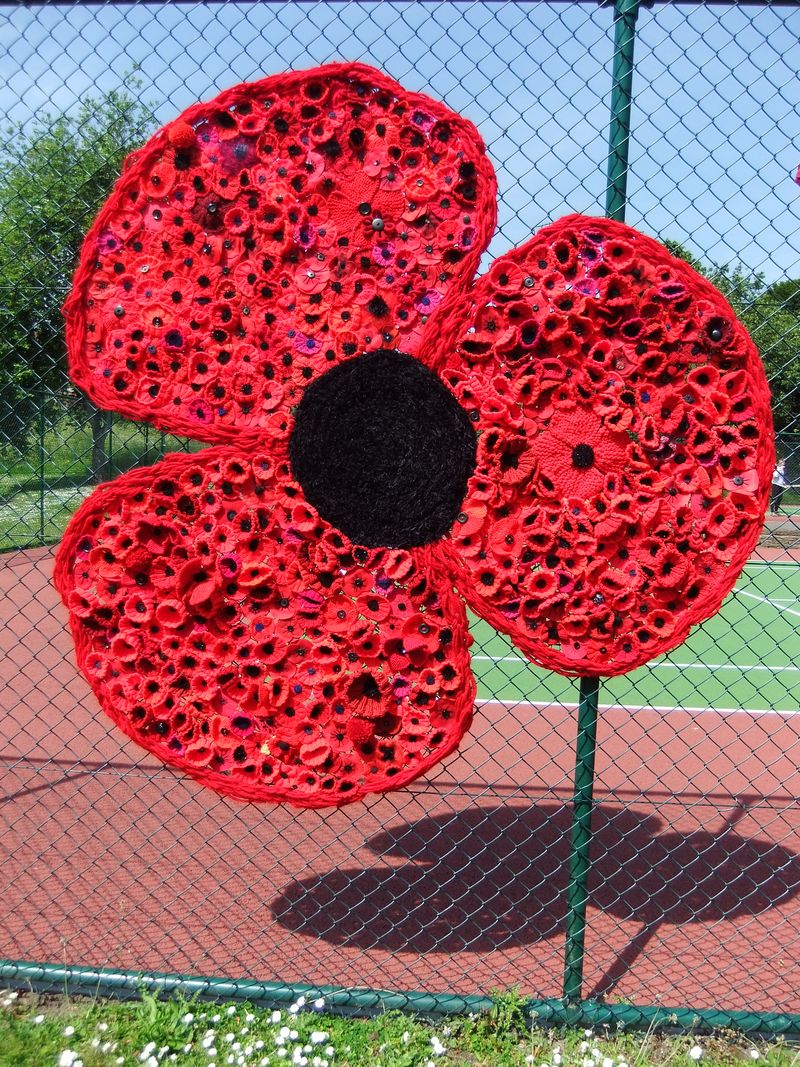 If you want to see the installation for yourself, then pop down to Rowntree Park where it will be until the 12th July.
For more information about the yarnbomb have a look at Sally's Blog or find her on Facebook HERE.
Thank you Sally and Deborah New for organising this; can't wait to see what you've got planned for next year!