You know, or hopefully you do by now, how much I love flowers.  I love all flowers; real, crocheted, fabric, any type of flower I just LOVE them.  For a few years (oh gosh years) I have been teaching fabric flower workshops to the lovely ladies at The Silver Thimble.  I will be running workshops there again this year, so I thought that I should look at making a new type of fabric flower.  I don't want the lovely ladies getting bored after-all!  So, that is what I have been crafting for a few weeks now, a new type of fabric flower.  Want to see how I have got along?  Ok…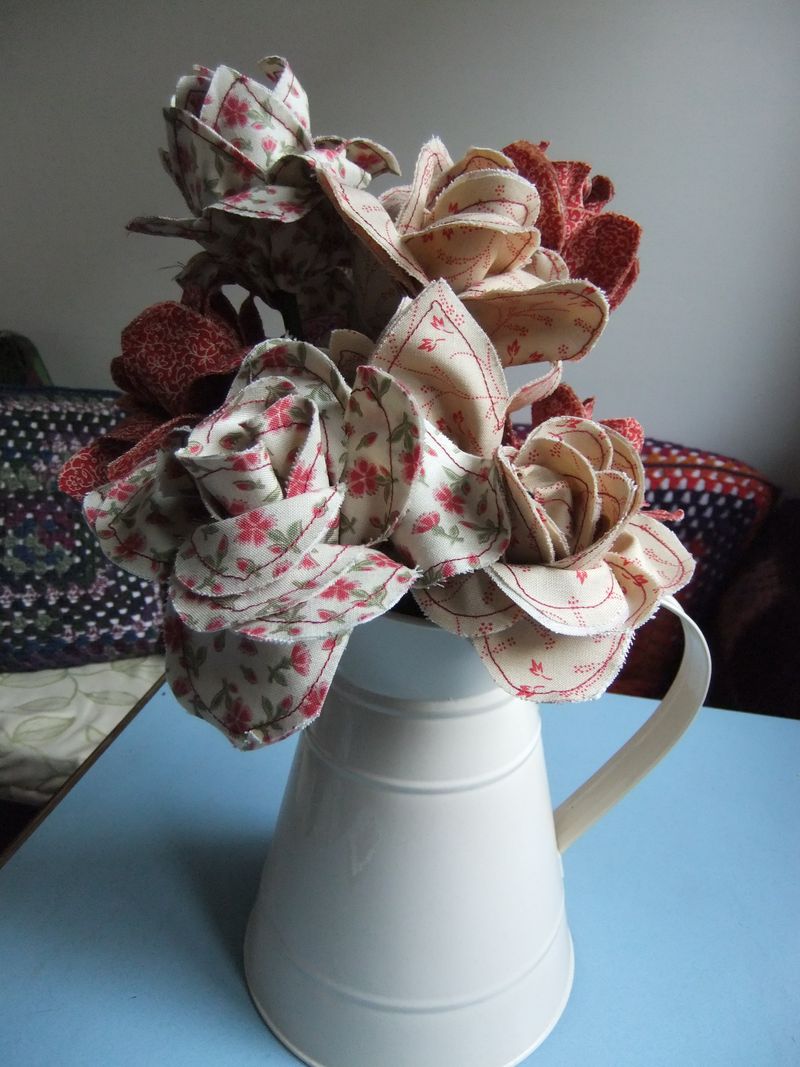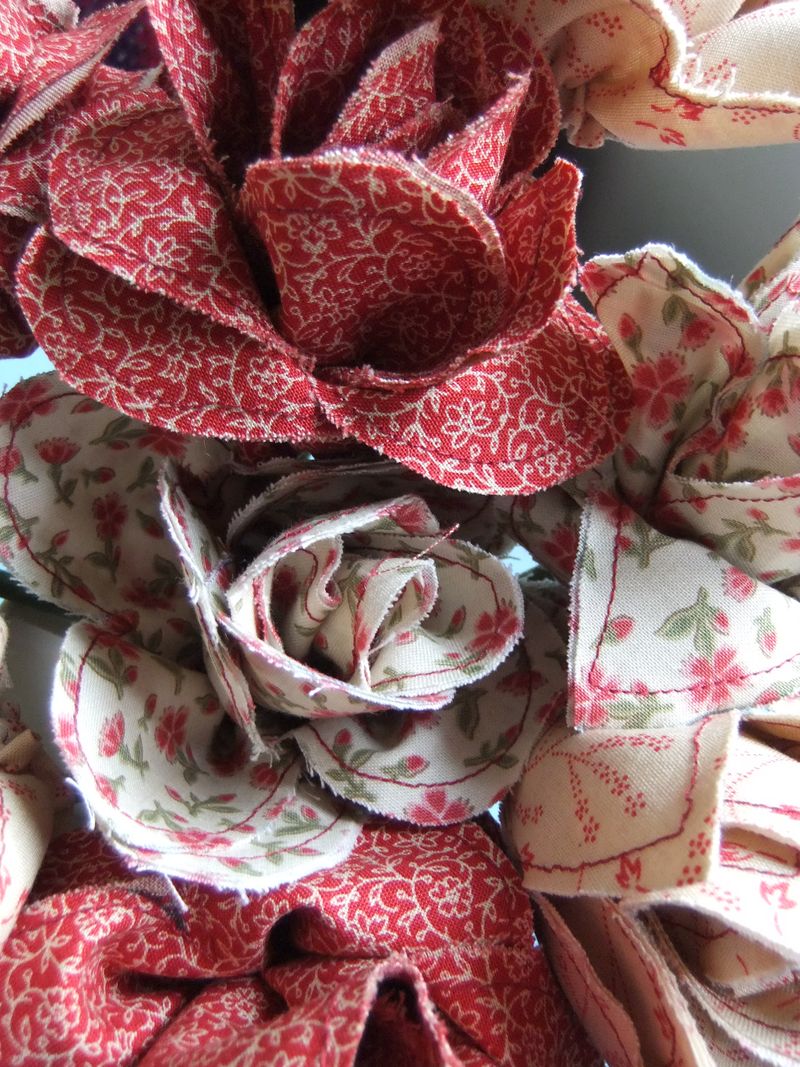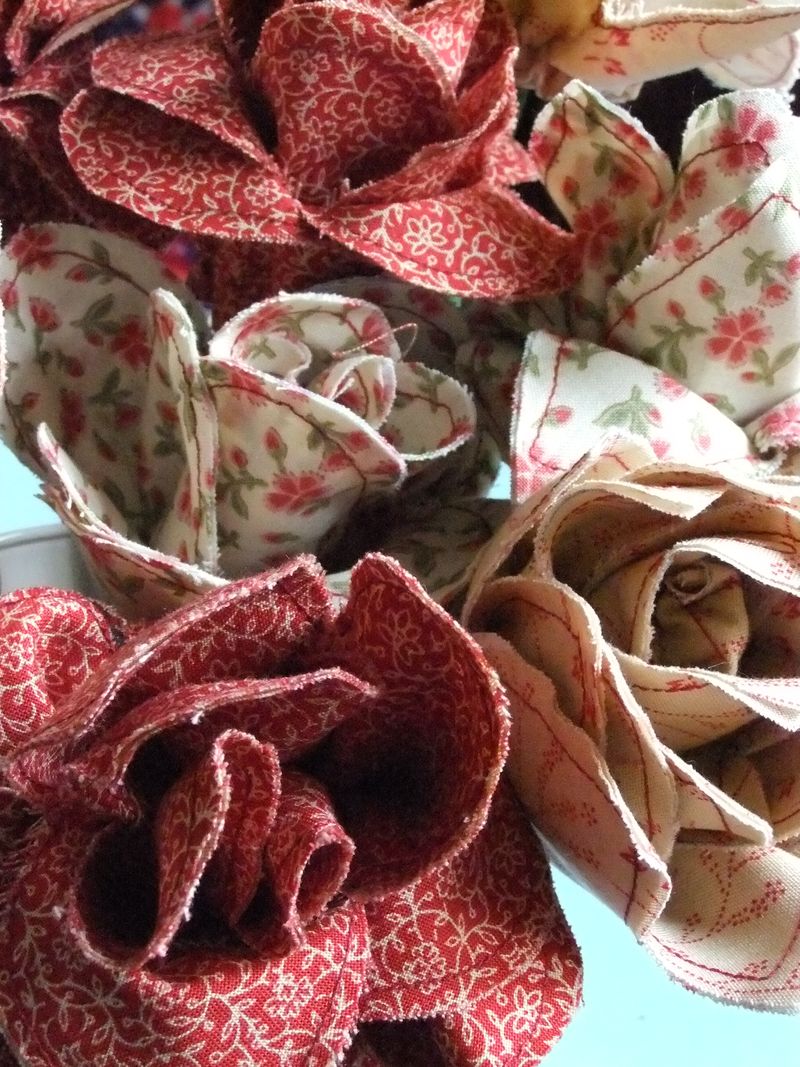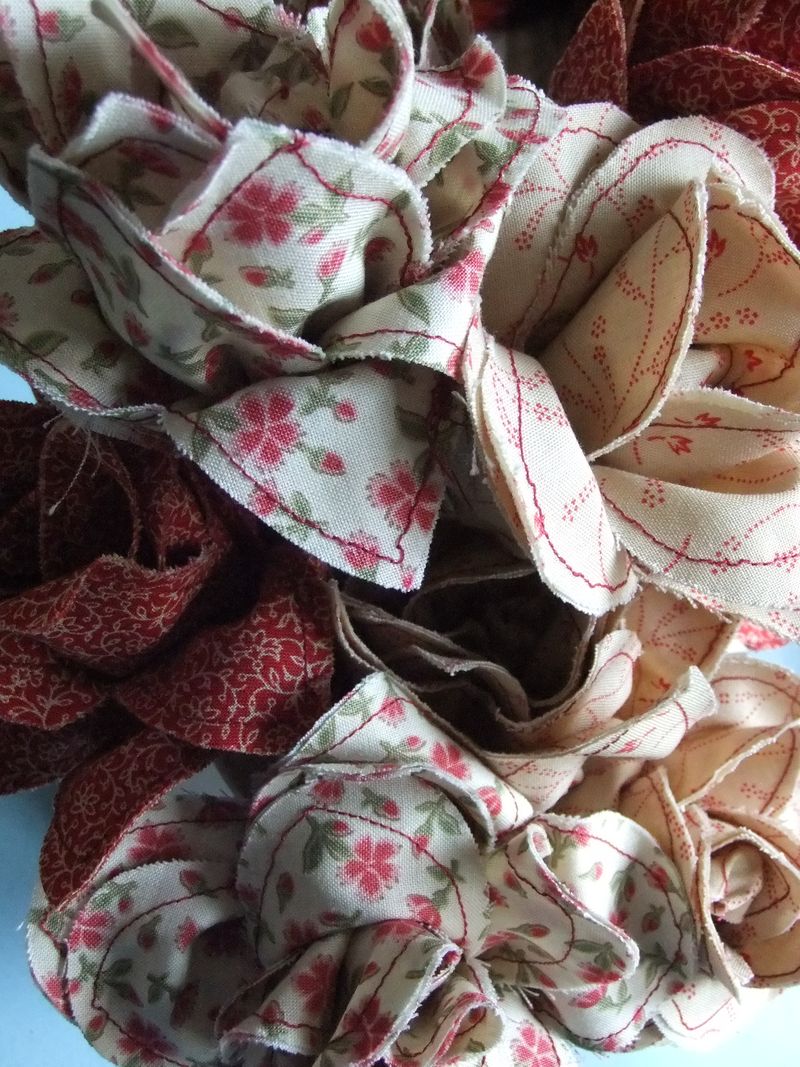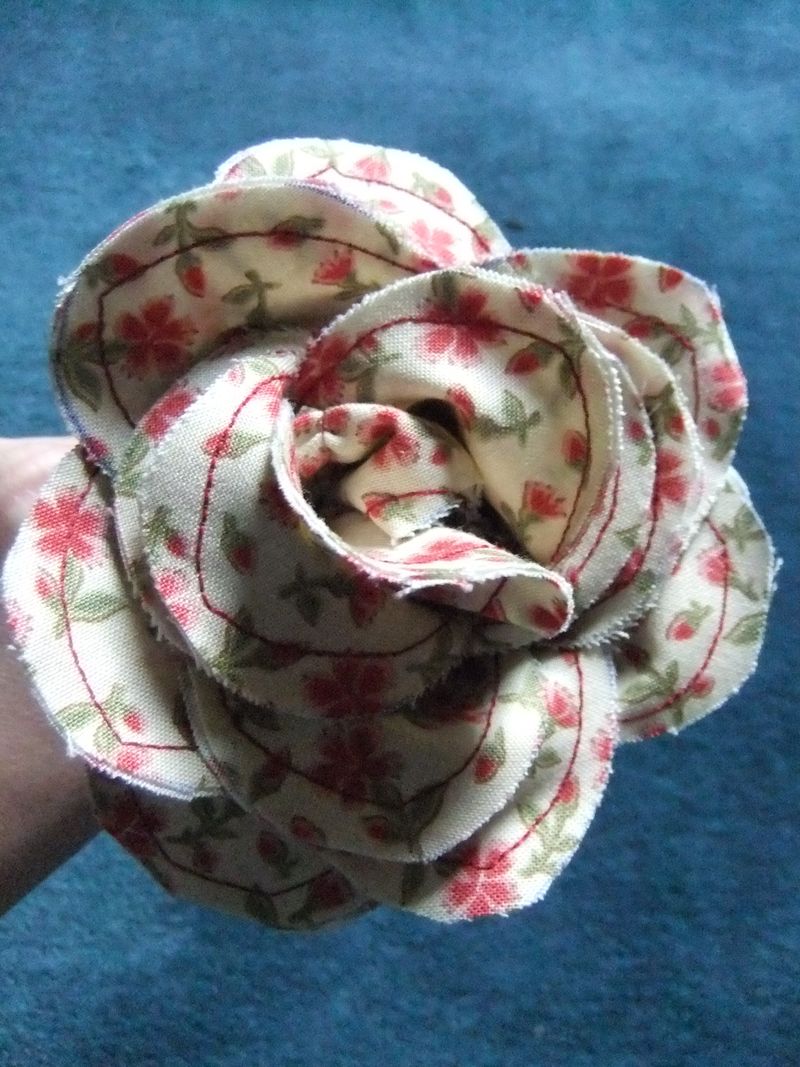 I'm really rather pleased with how they have turned out. I can't wait to share how to make these at The Silver Thimble, if you want to come along the workshop is on Friday 19th June 10:00  4:00 and costs £30.00, you can book on HERE.
I am also going to be taking the fabric flowers along to the York Makers Spring Fair on Saturday 9th May at Clements Hall, York, as I think that they would be just lovely for an alternative wedding bouquet. 
Really hope that you like them as much as I do!  Let me know, I'd love to know what you think.  You can comment here or find me on Facebook HERE.