Every now and then, we all desire a real treat: something extravagant that we don't actually need, but really, really want.  I've been saving up for my treat for quite a few weeks, ever-since I discovered the beautiful artwork by the amazingly talented Mary Spence of Apple and Blossom.  I came across Apple and Blossom, quite by accident browsing on Facebook.  I am soooooo glad I did.  I was immediately drawn to the zinginess and vibrancy of Mary's designs. Mary's work is painted wool, with teeny-tiny embroidered stitches.  I knew I wanted to own a piece of her work.  Last week, this arrived at by door…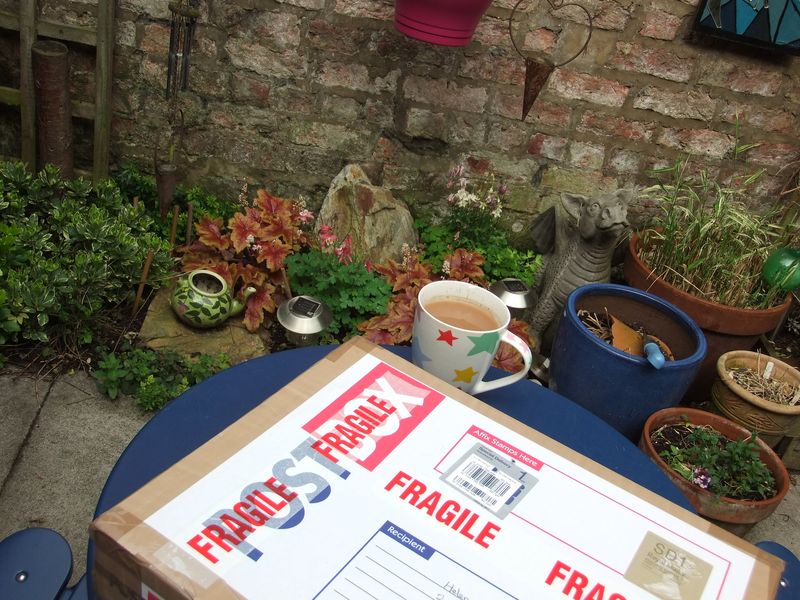 Carefully I opened the box…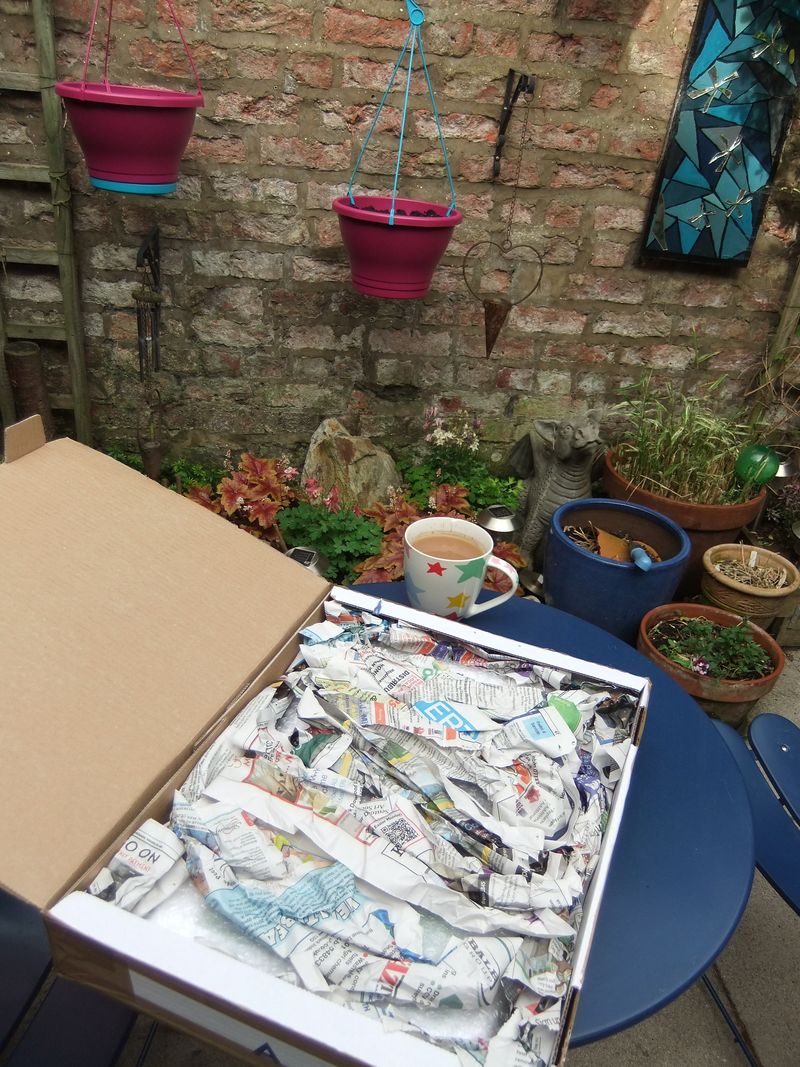 To reveal…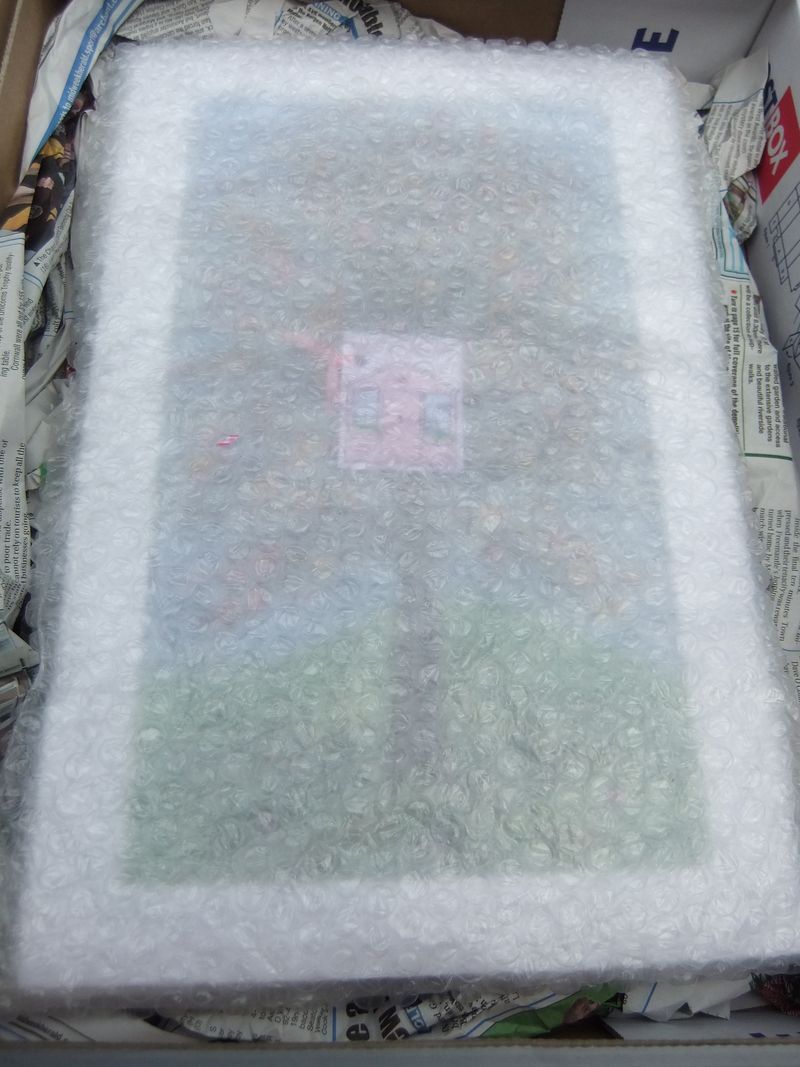 Can you tell what it is yet?  I peeled away another layer…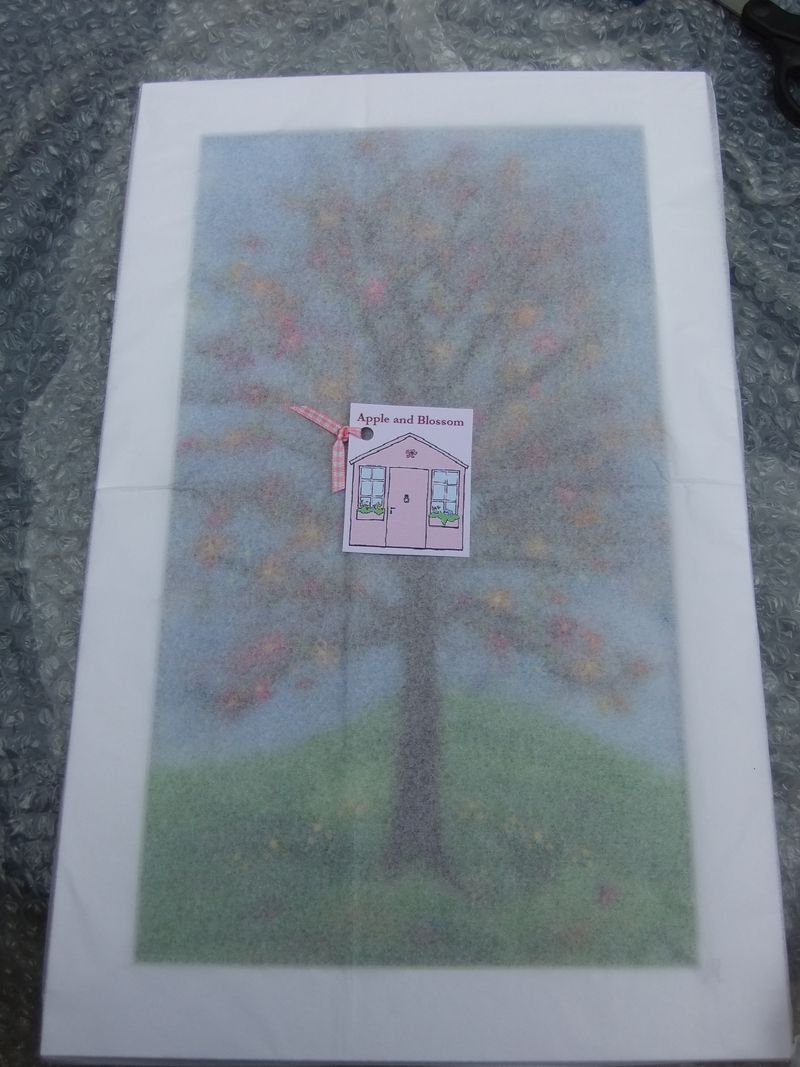 Oh, how my heart sang: Mary's photos are amazing, but her work in real-life, what can I say…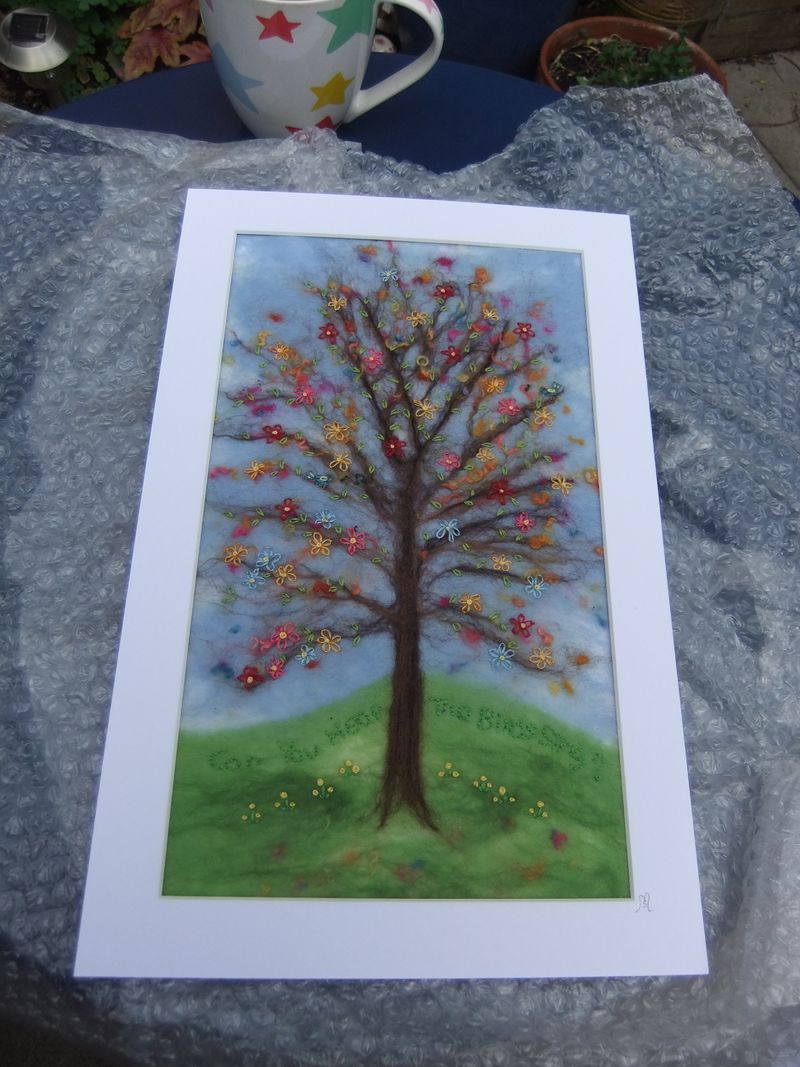 The piece is called…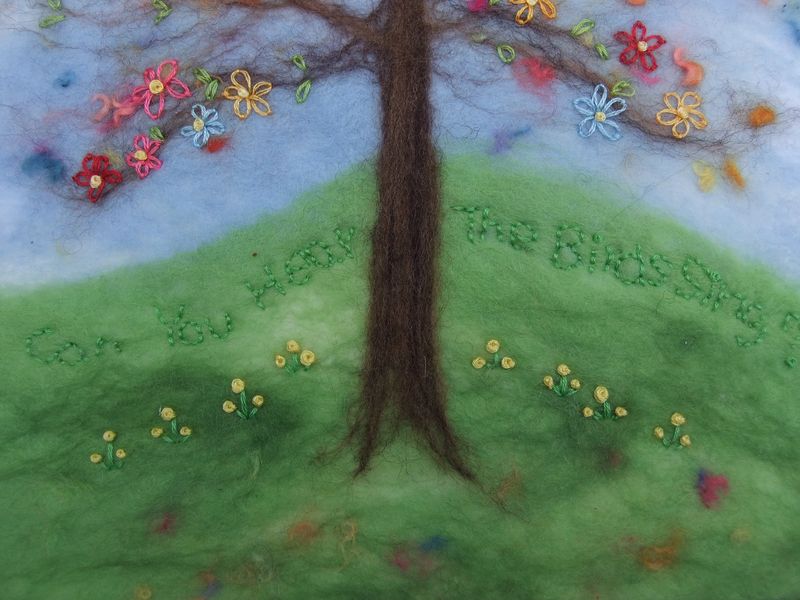 Can you see the birds..?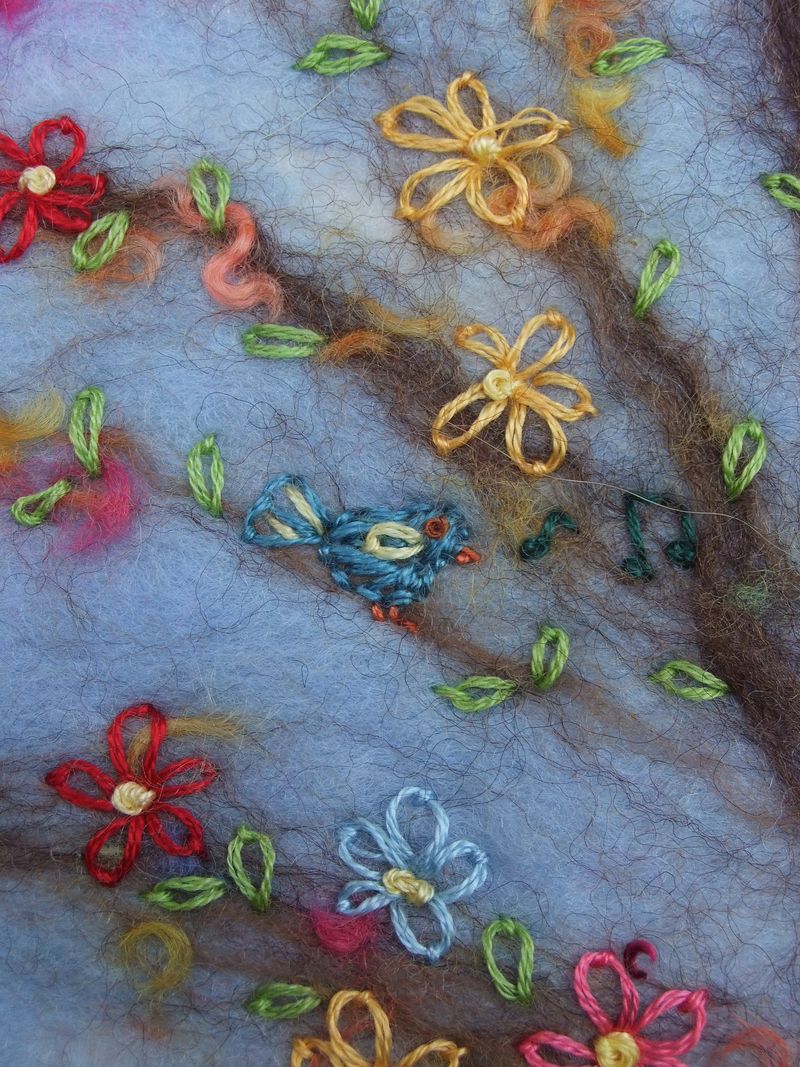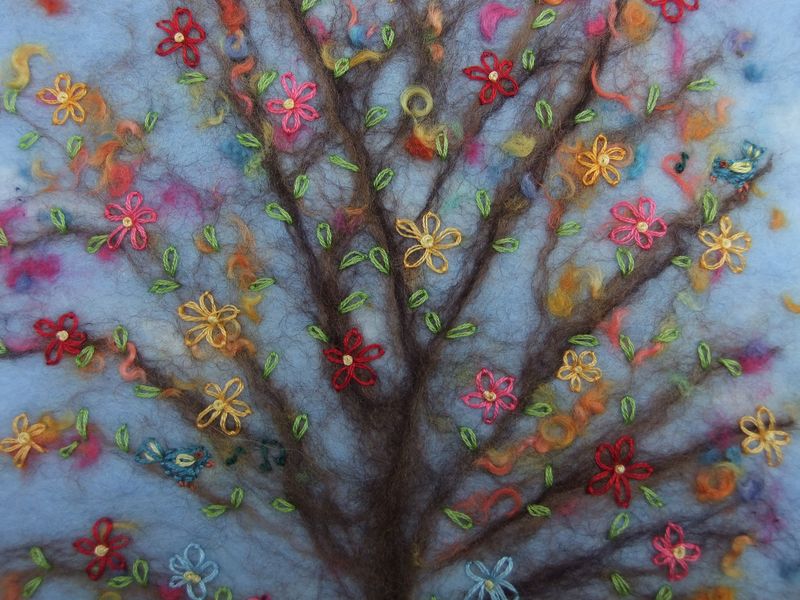 Just look at the amazing colours…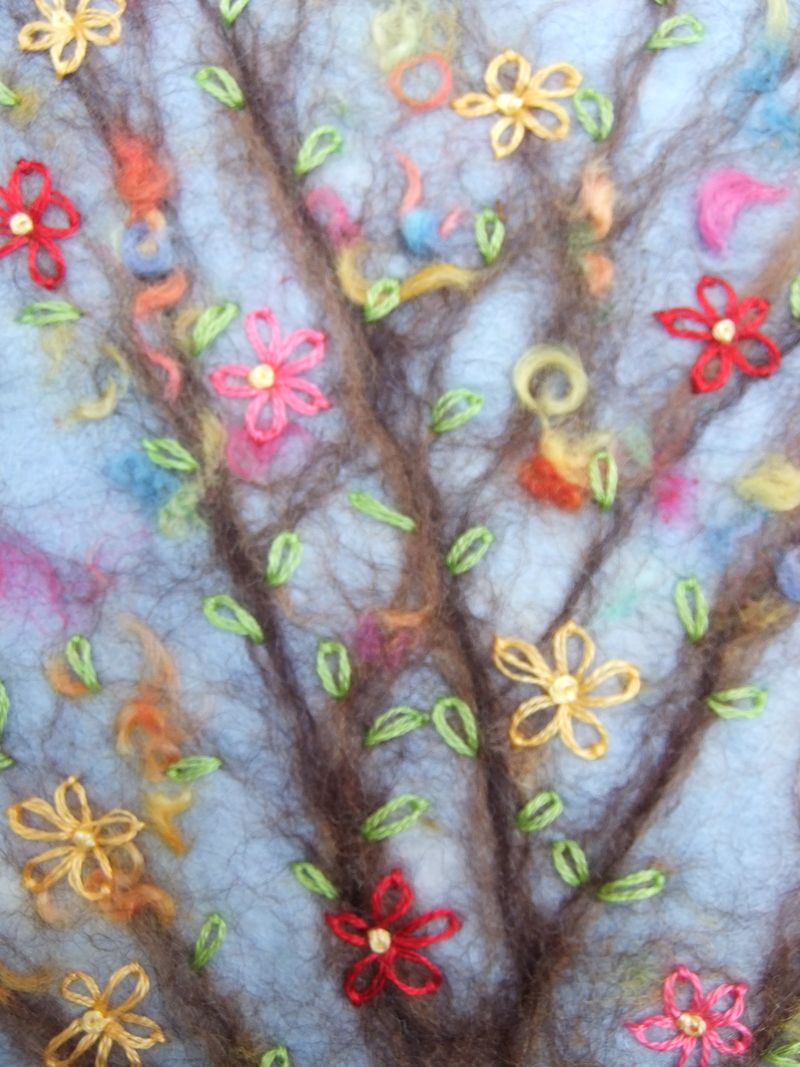 Look at the French knots…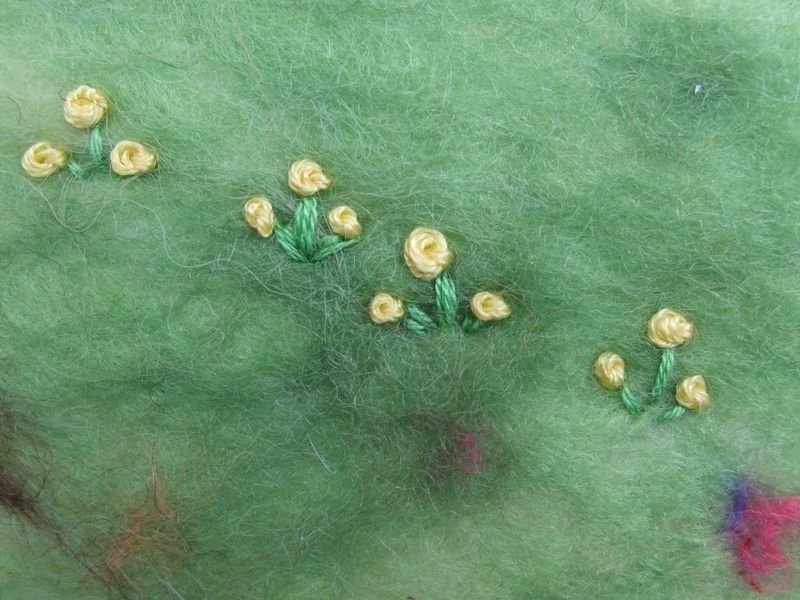 And all those lazy daisy stitches…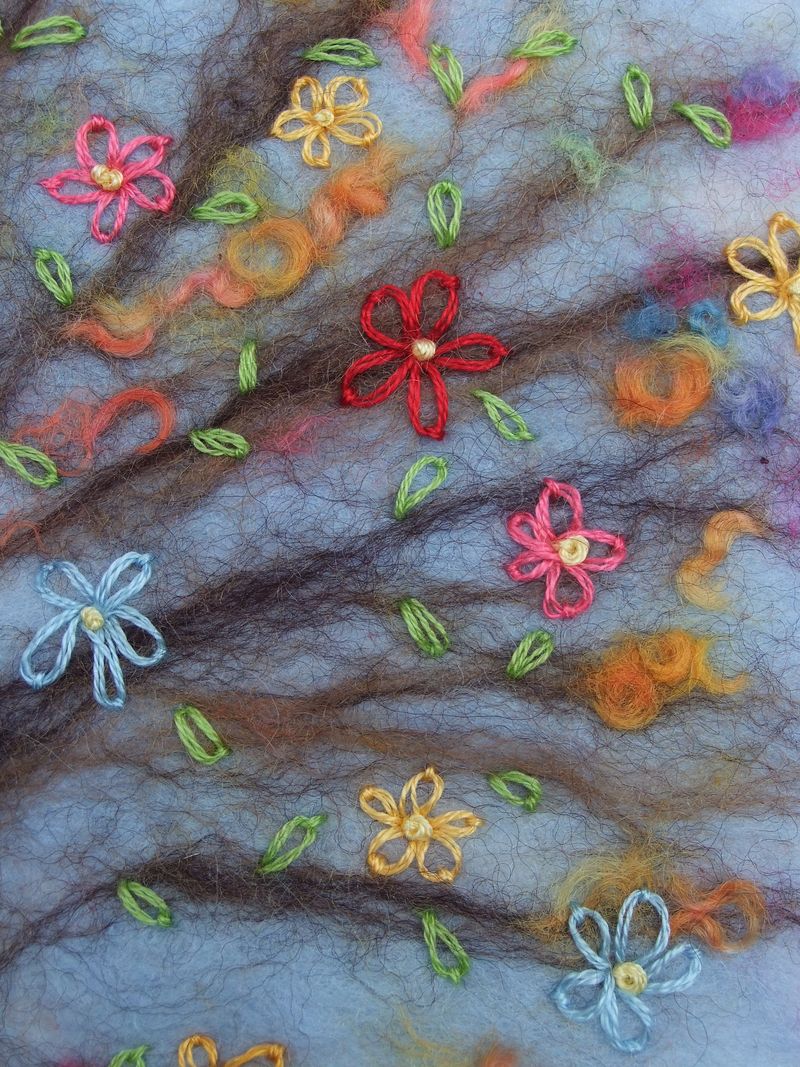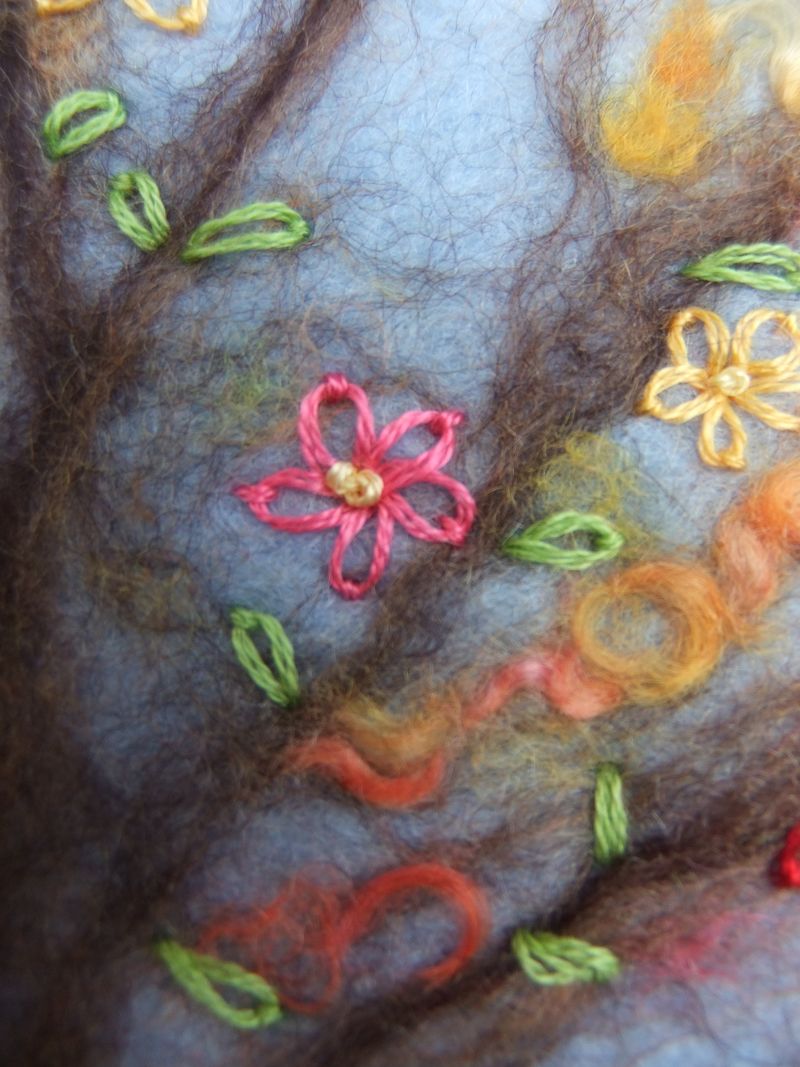 I can't tell you how much I love this work.  It is just beautiful.  I can't to get it back from the Framers!  Go and have a look at Mary's stunning work at…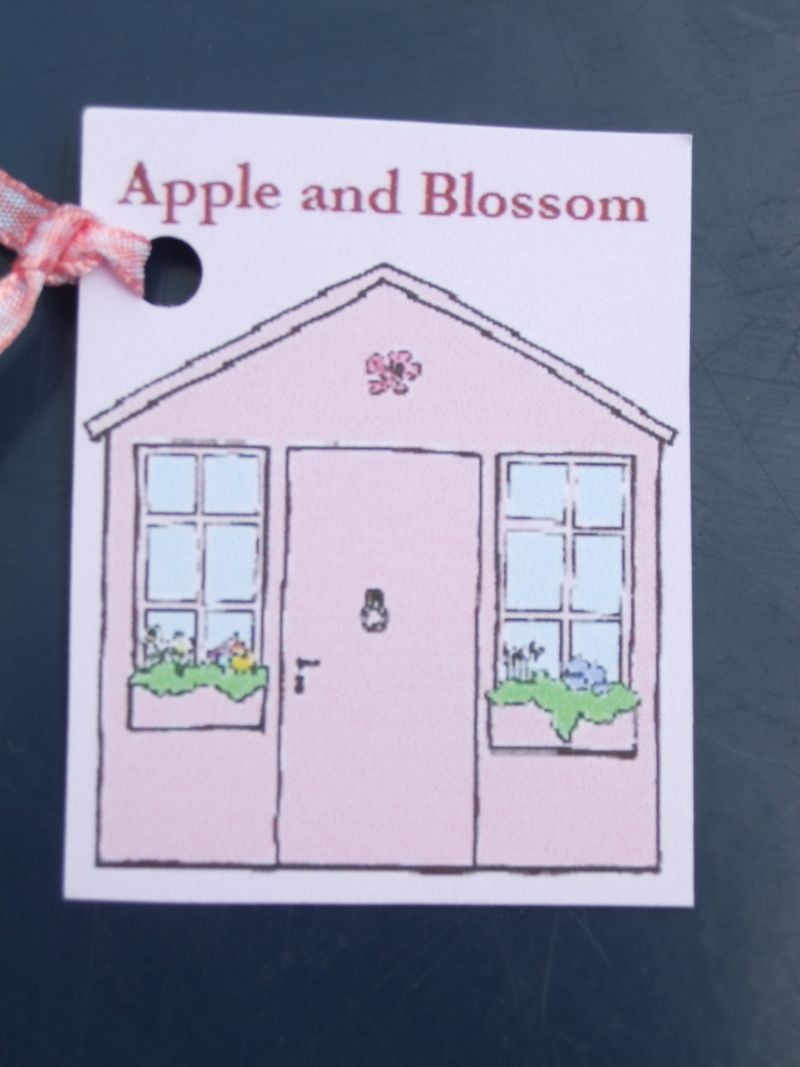 You can also find Apple and Blossom on Etsy and Folksy.  You are in for a real treat!