Yesterday me and two friends took ourselves to the Knitting and Stitching Show at Harrogate: we had the most fabulous day, I just had to share some of it with you.  Not only were there lots and lots of stalls full of goodies to buy (and we did buy) there were also amazing displays, of all types of textiles, to inspire. 
The first thing that I was drawn to was, of course, crochet art works by the very very talented Samantha Claire…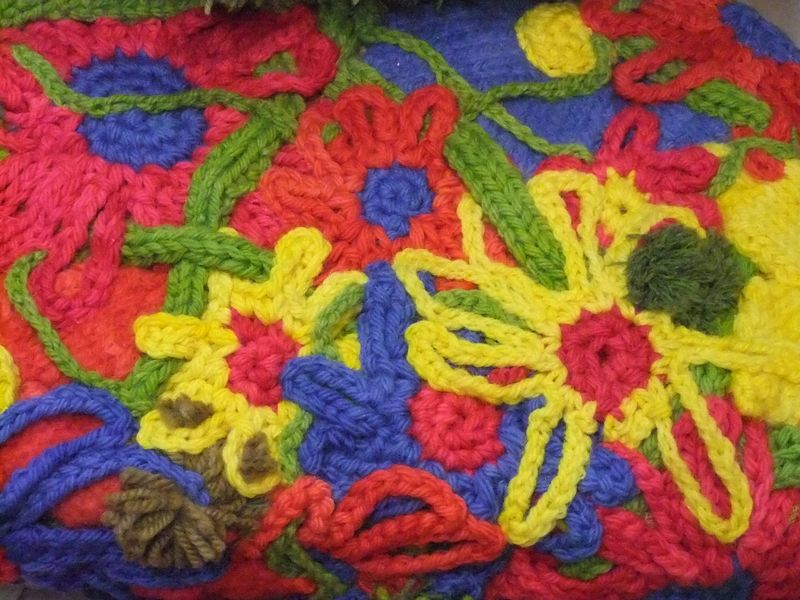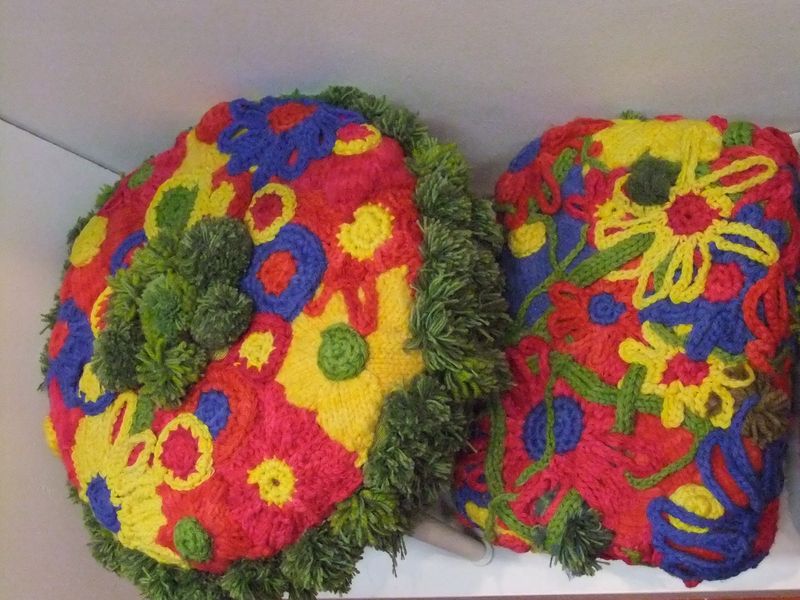 I loved her mug warmers, something I must try and crochet for myself…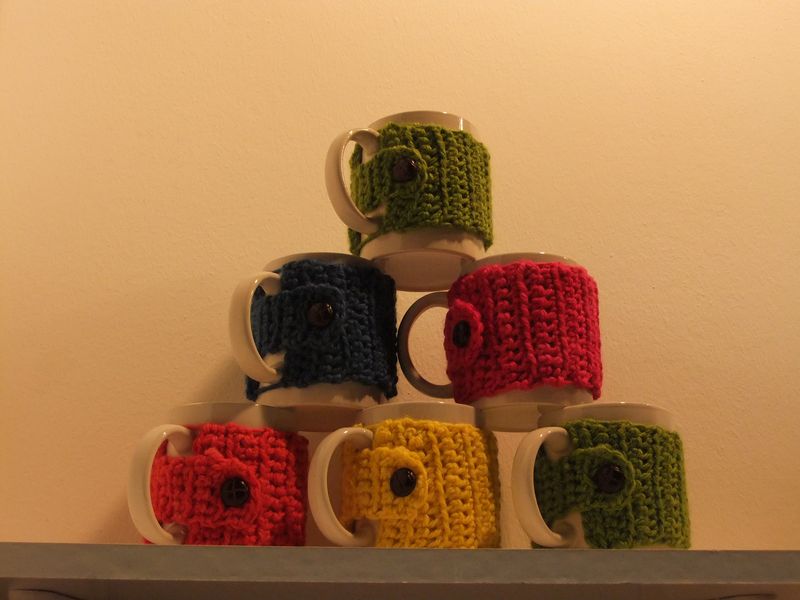 I loved the purple and the flowers on this fabulous quilt…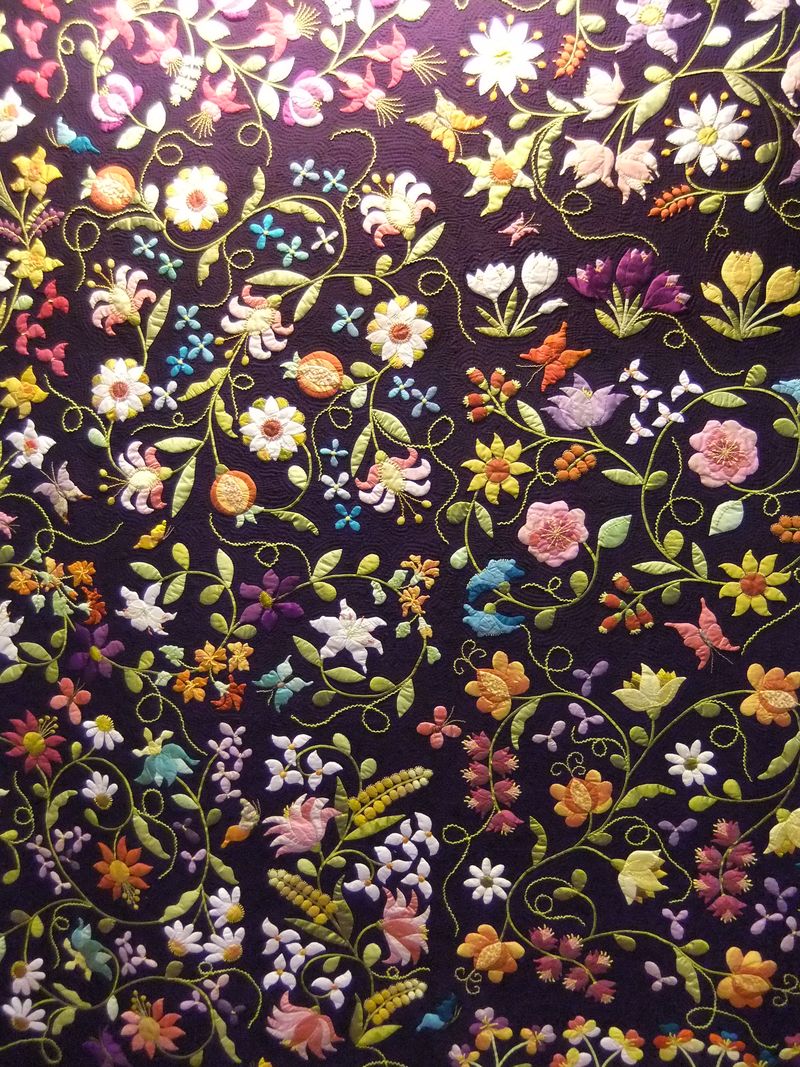 The colours were fantastic, not to mention the work which must have gone into the quilt.  It was all, yes all, hand stitched…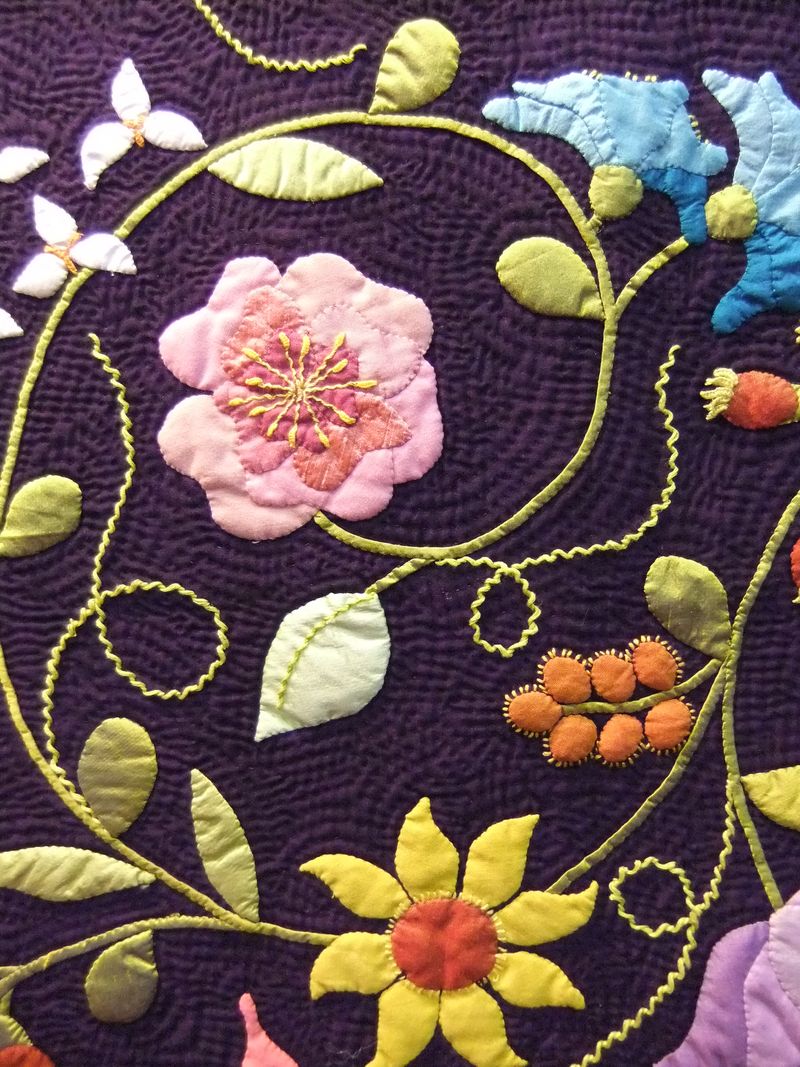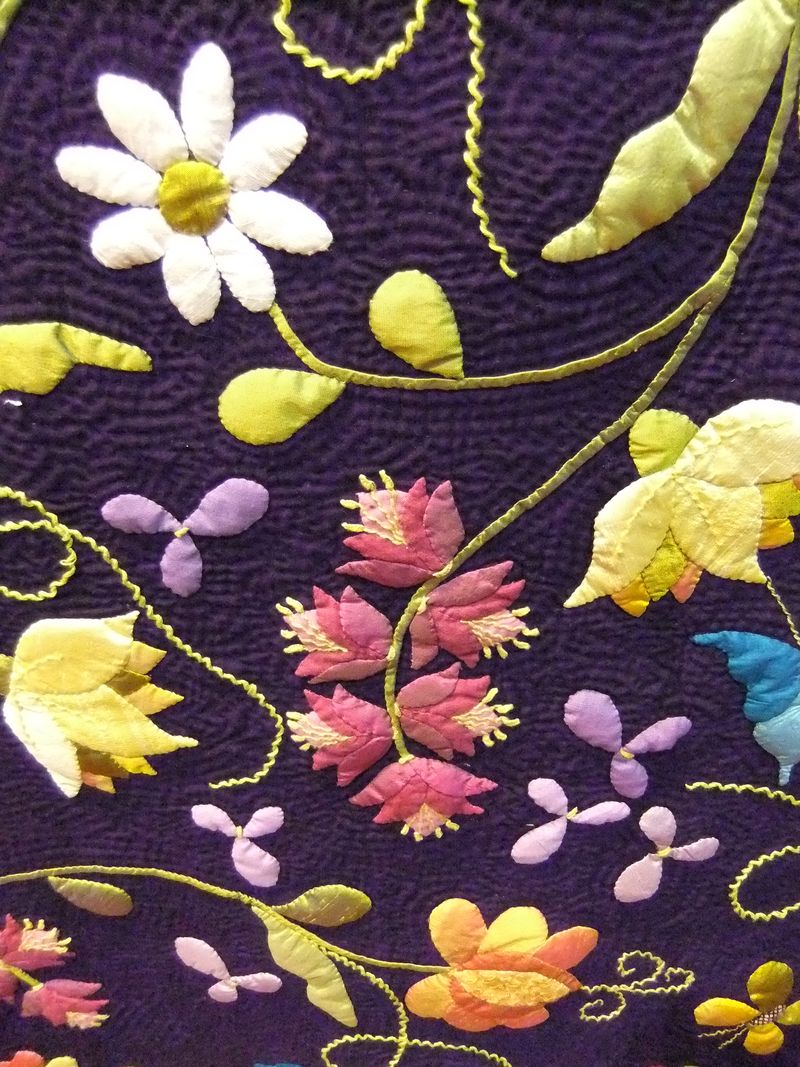 Downstairs, we came across these wonderful displays.  All knitted.  All inspired by children's stories…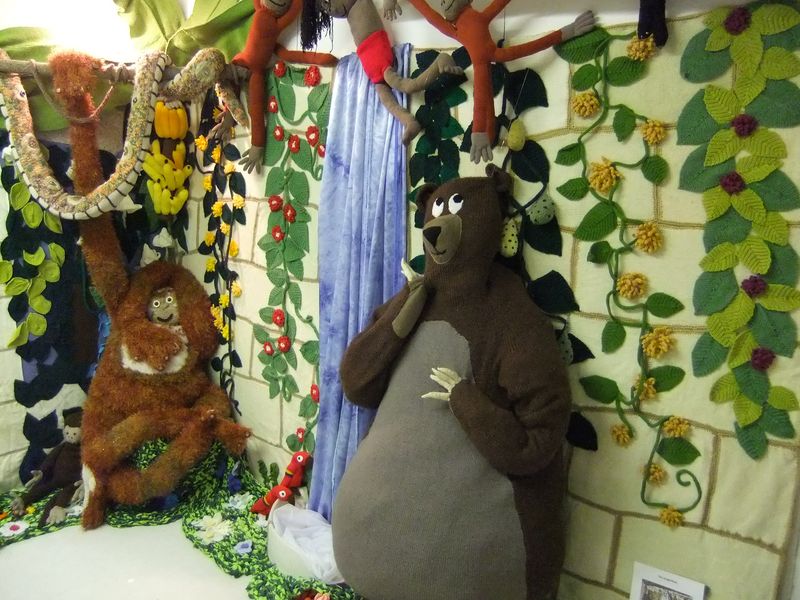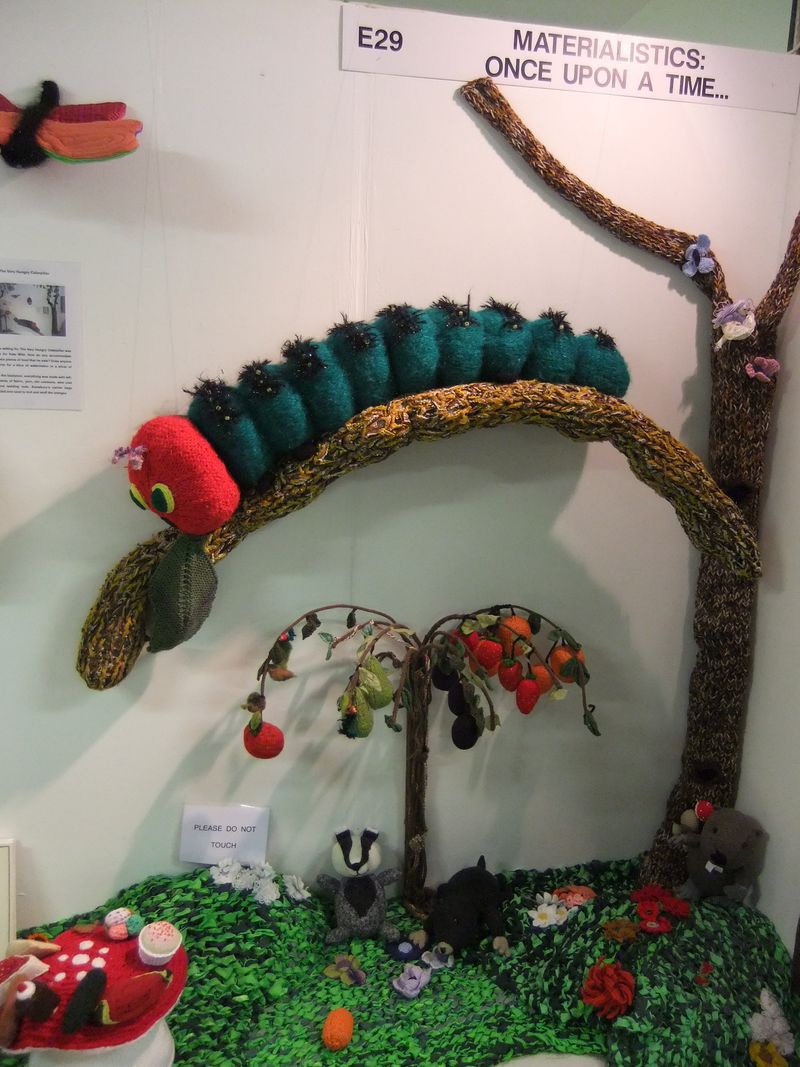 These projects were commissioned by Customs House, and the North East Maritime Trust, a group of knitters and stitchers from the North East of England. 
One of the stars of the show, had to be the village…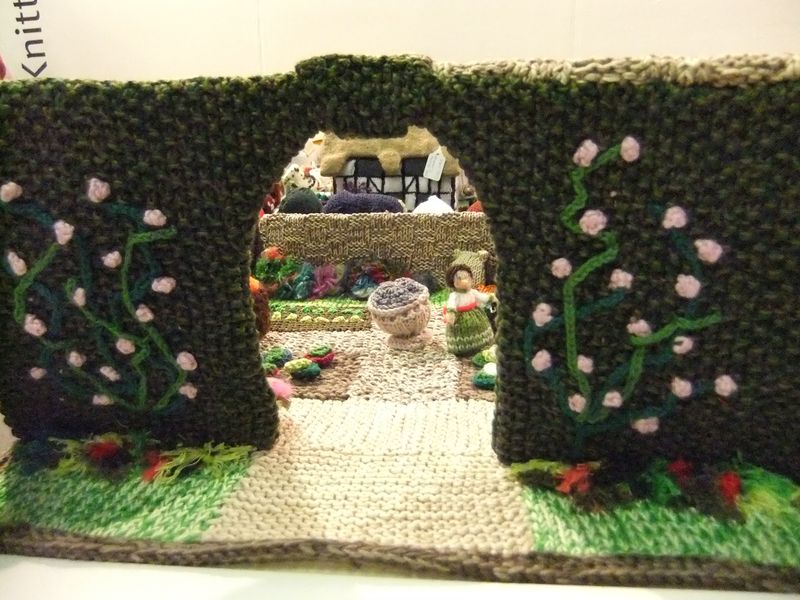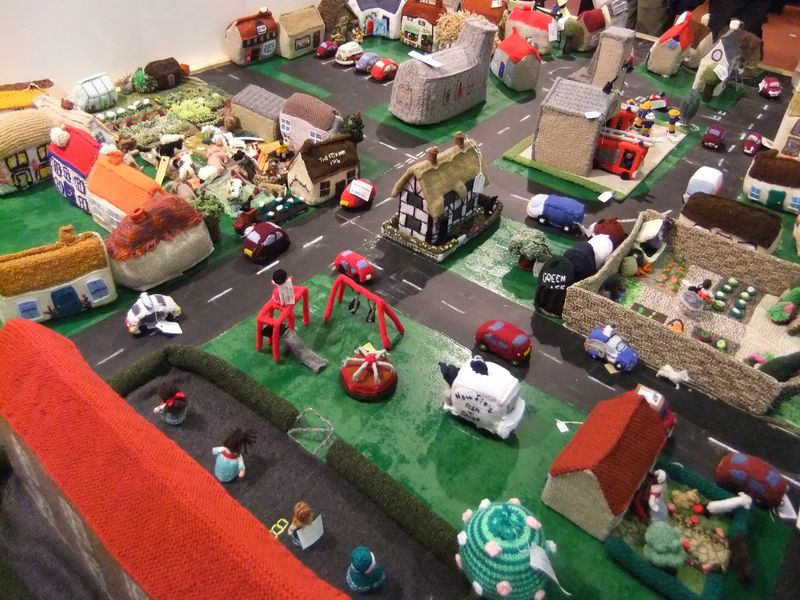 …this had been knitted and stitched by very creative people all over the country, as part of a completion, I thought that they were all brilliants and was very glad I didn't have to choose a winner!  Although I did love the allotments...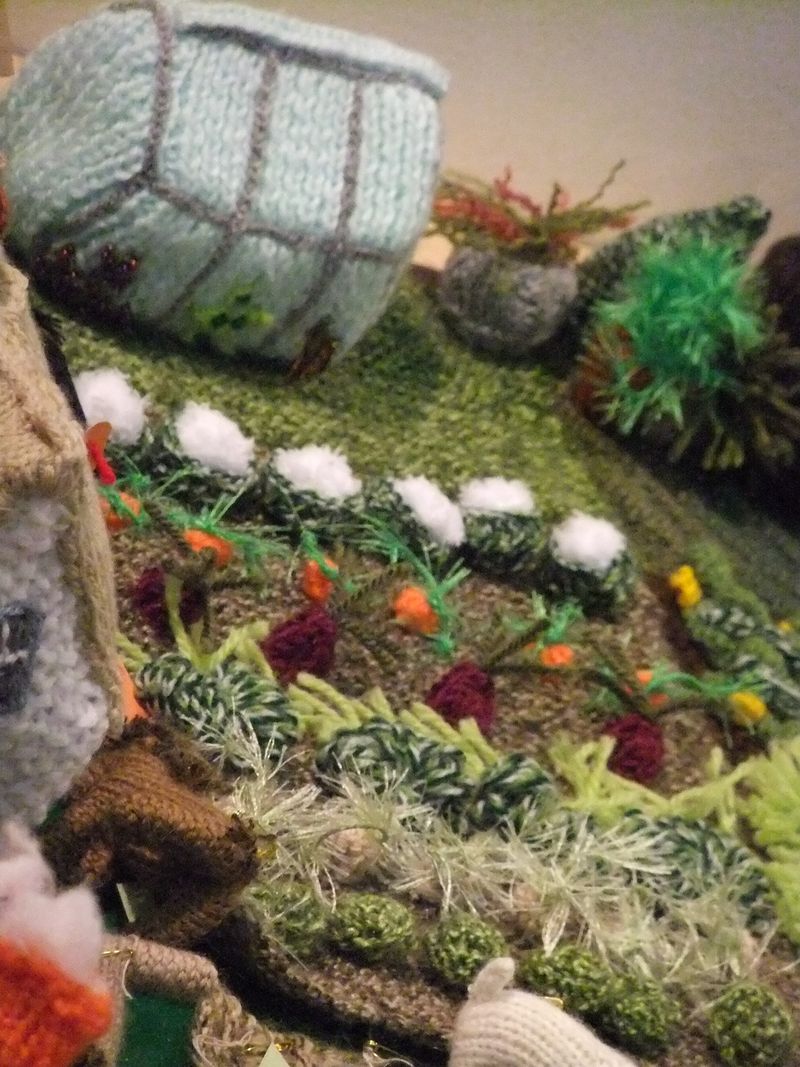 Of course, we didn't just look at the displays, we shopped.  Shopped and shopped and shopped.  I'll show you a few of my purchases in a few posts time…