I'm not sure what type of flower I have growing in my garden: but I just love it…
I love the little yellow stamens that look like tiny little stars.  I love the yellow, purple and orange colours together.  I love that each evening as the temperature cools the orange petals curl up against the night chill.  I love that as soon as I saw the flowers:  my first thought was crochet. 
Gather together some yarn, in the colours of your choice.  I choose the similar to the flower: as burnt orange and purple as two of my very favourite colours.  You'll need a crochet hook that works with your yarn, or one which is slightly smaller, for a tighter look.  Some scissors, needles and a small amount of felt and a brooch back, if you're going to turn your flower into a brooch like I did.  Ready? 
Using your first colour, make a slip-ring, secure with 2ch (don't count), 9dc into the ring, ss into first dc to secure…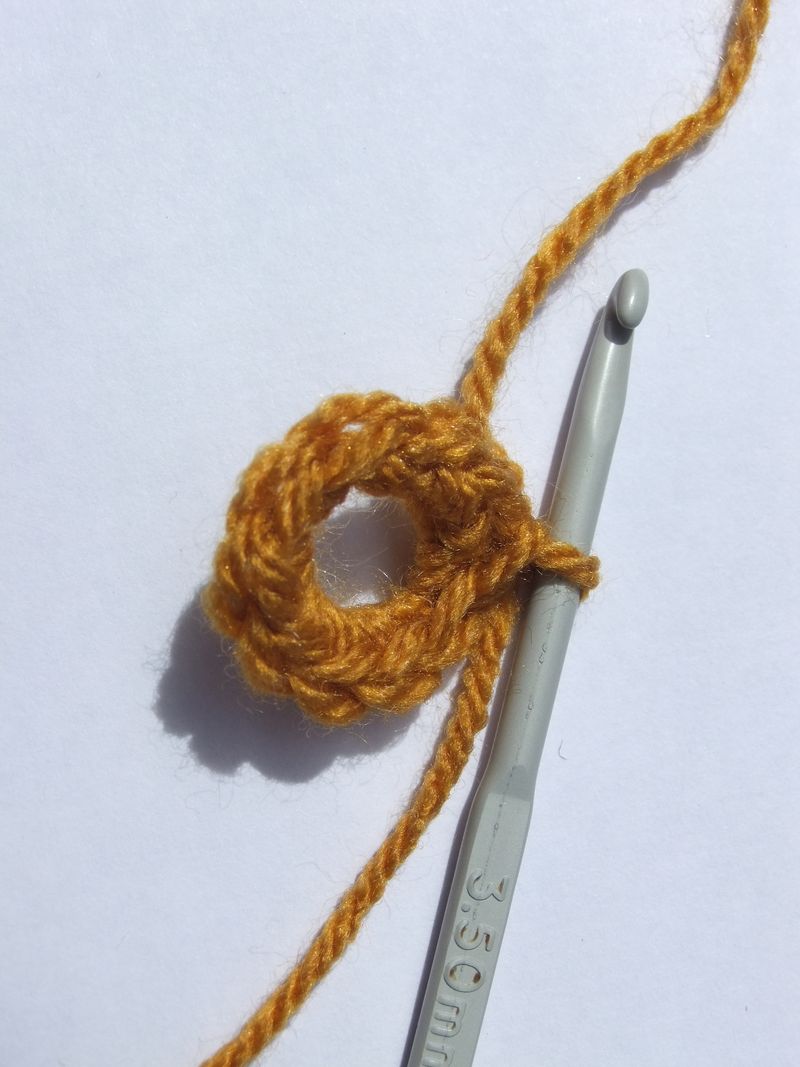 Pull the slip-ring tight and weave in the ends…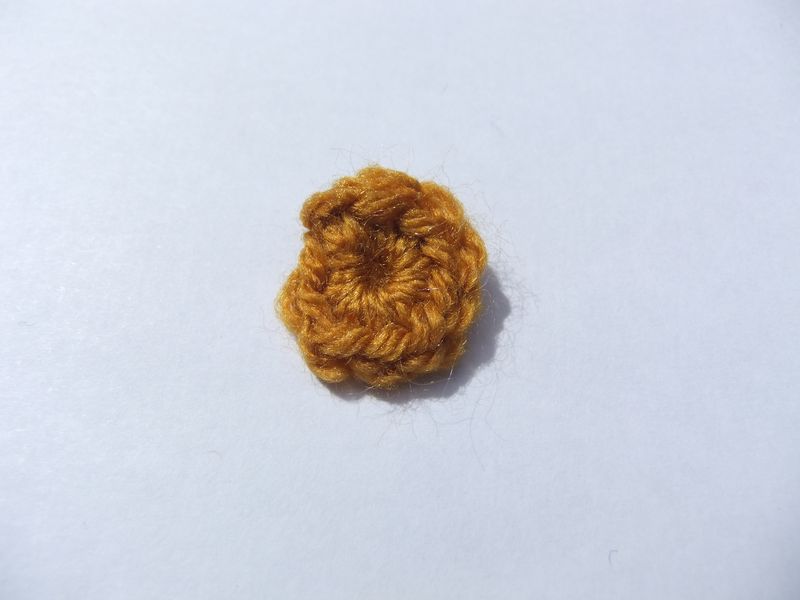 Using your second colour, join the yarn in any dc…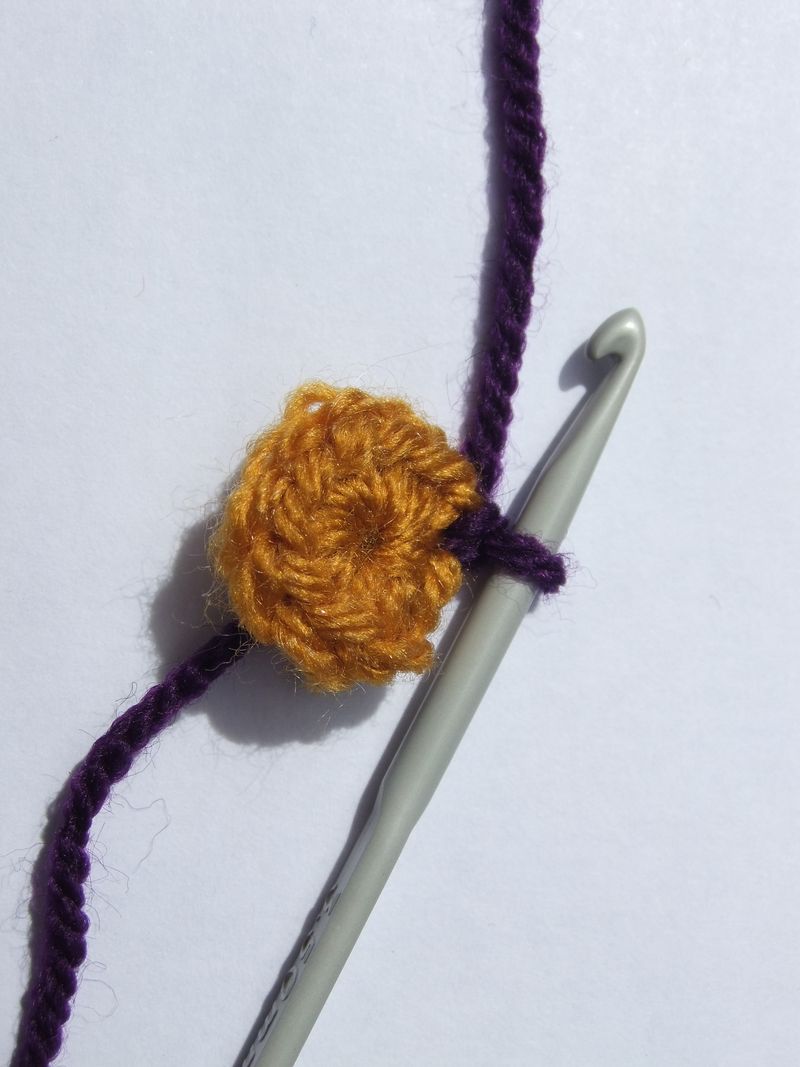 *2dc,1ch, miss next dc, 2dc in next dc * …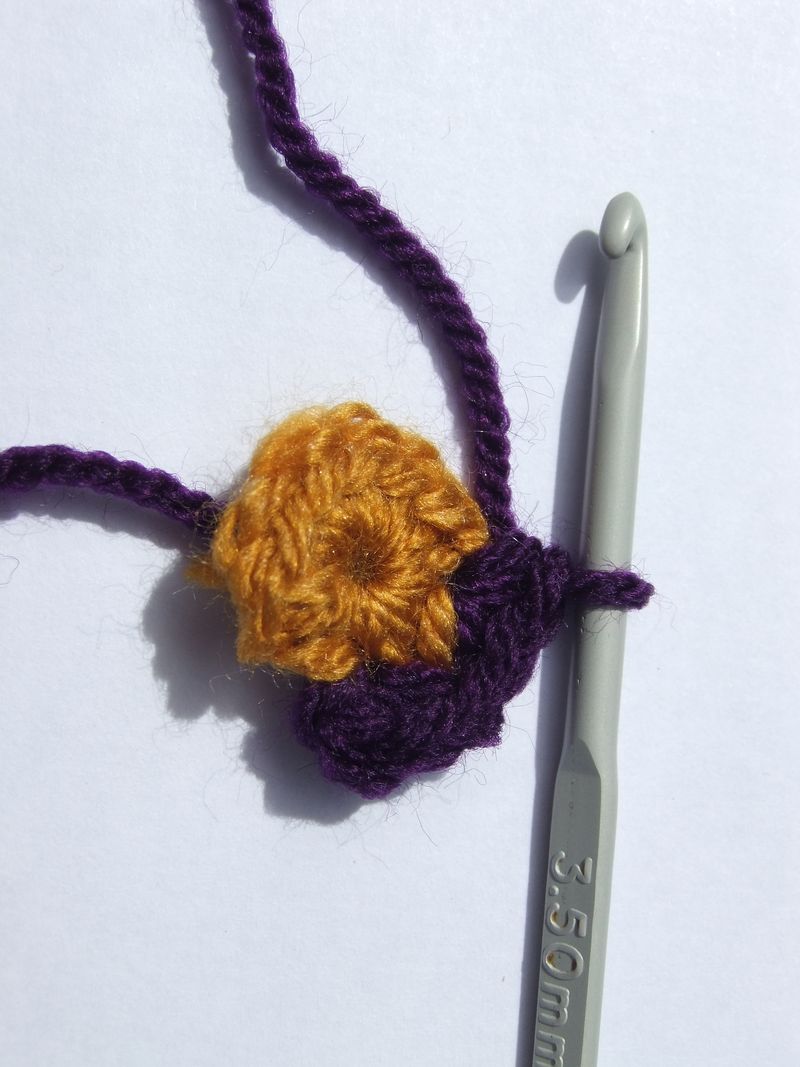 Repeat *-* so that you have 5ch ch sp, ss into first dc to join…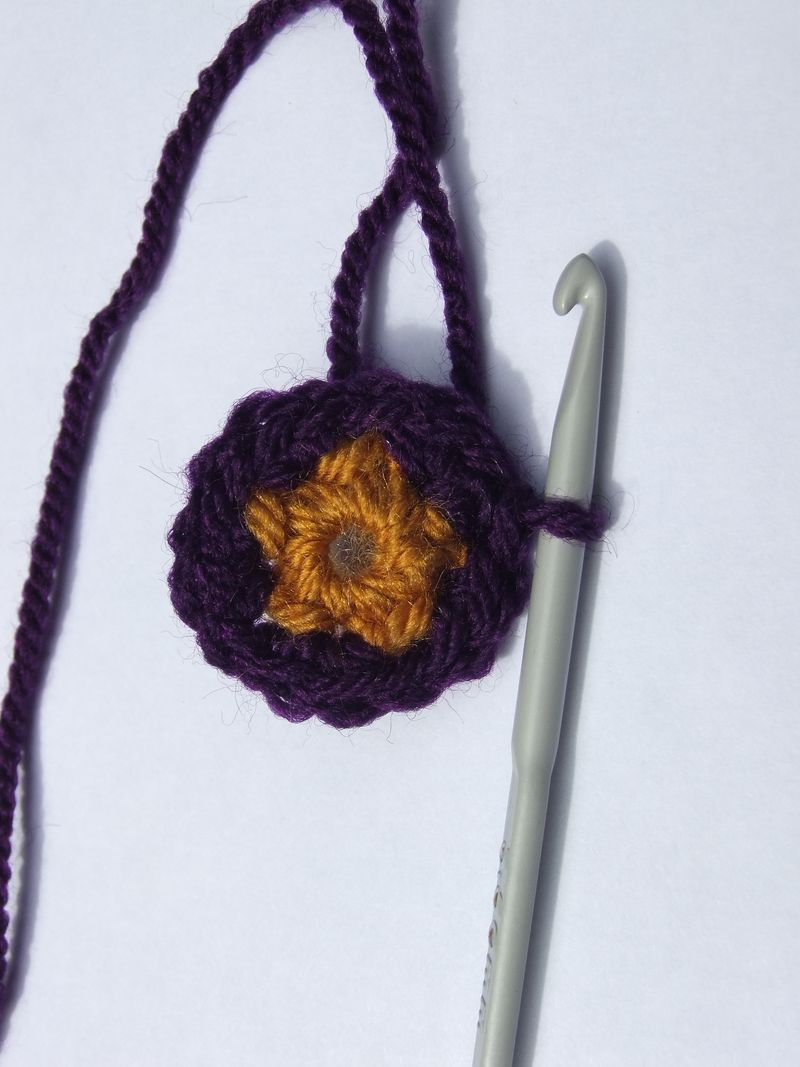 Using your third colour, join the yarn in any ch sp…
**Into the ch sp, htr, tr, dtr, htr, dtr, tr, htr**…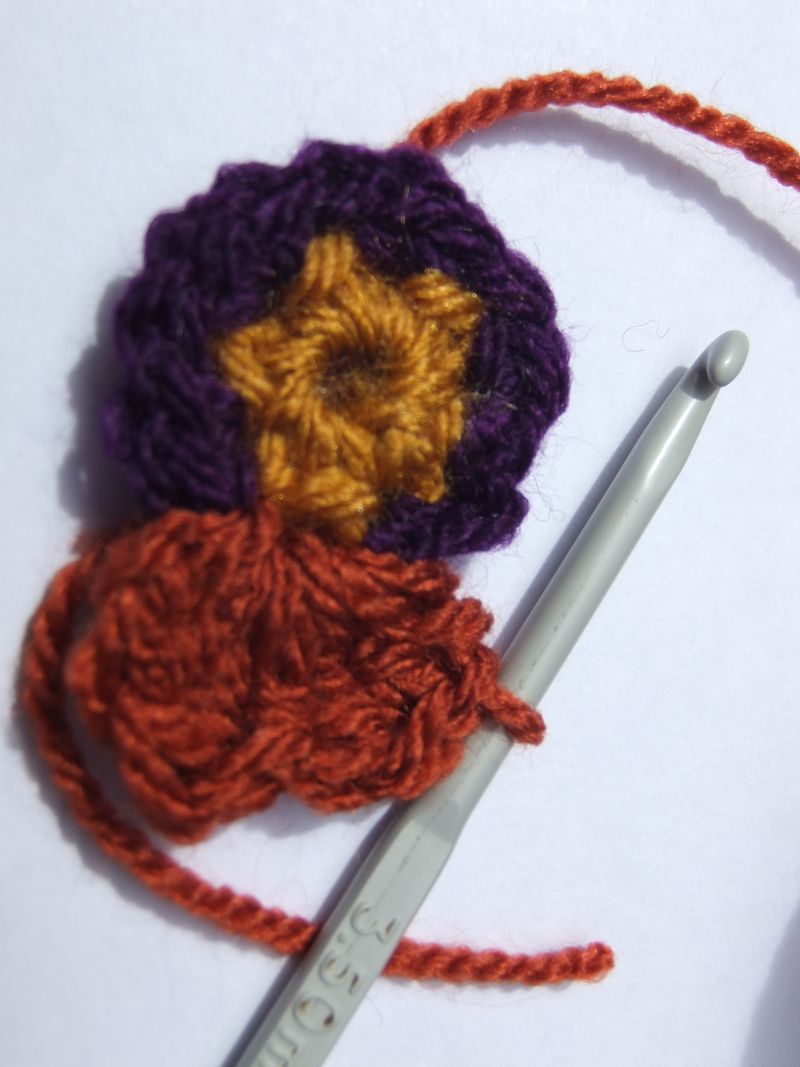 Repeat **-** into each ch sp, ss into first htr to join, weave in ends and ta-dah…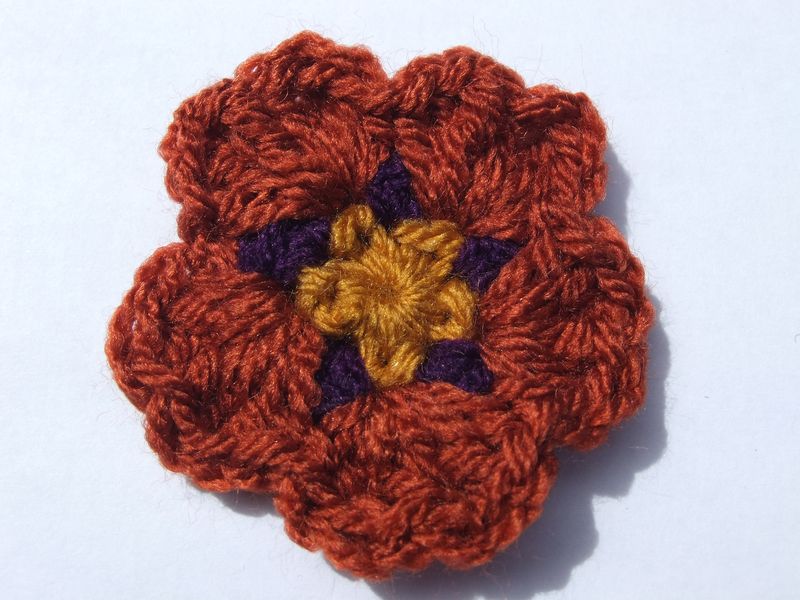 I'm soooo very pleased with how my little Summer flower turned out…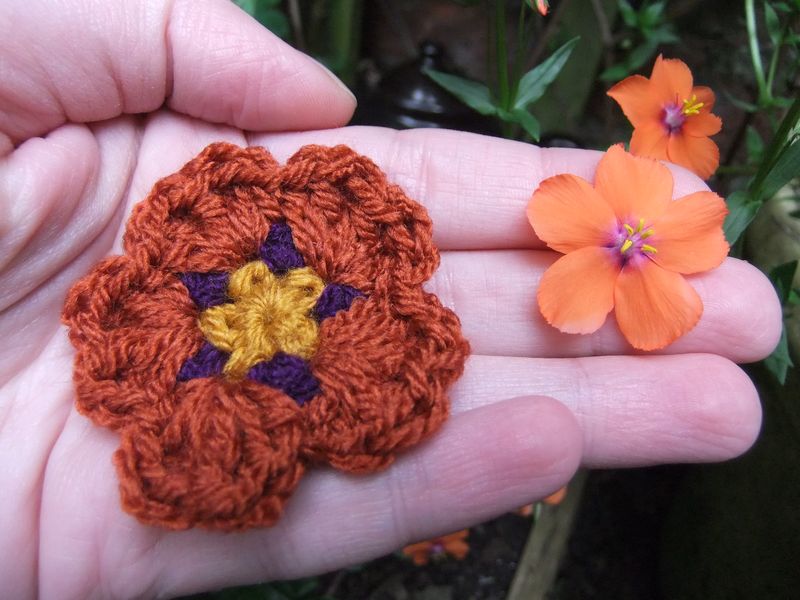 I'm going to stitch a brooch back on to a small felt circle and glue it to the back of the flower and wear it with pride!
I hope that you are as happy with your flower, as I am with mine?  Let me know.
Happy crocheting…
xxxxxxxxxxx