Now that Spring is here: I decided it was time to cheer up the front of my home, with a hanging basket.  After spending a happy hour browsing York's Newgate Market, I came home with some Primulas. Or are they Primroses?  I'm not sure, I think Primroses are pale yellow and Primulas are stronger coloured (if you know let me know).  Anyway, I came home with five, in fact, for the bargain prices of three pounds (perfect just in case Spring isn't here and the late frosts attack them).  Don't they look cheerful…

So colourful and zingy…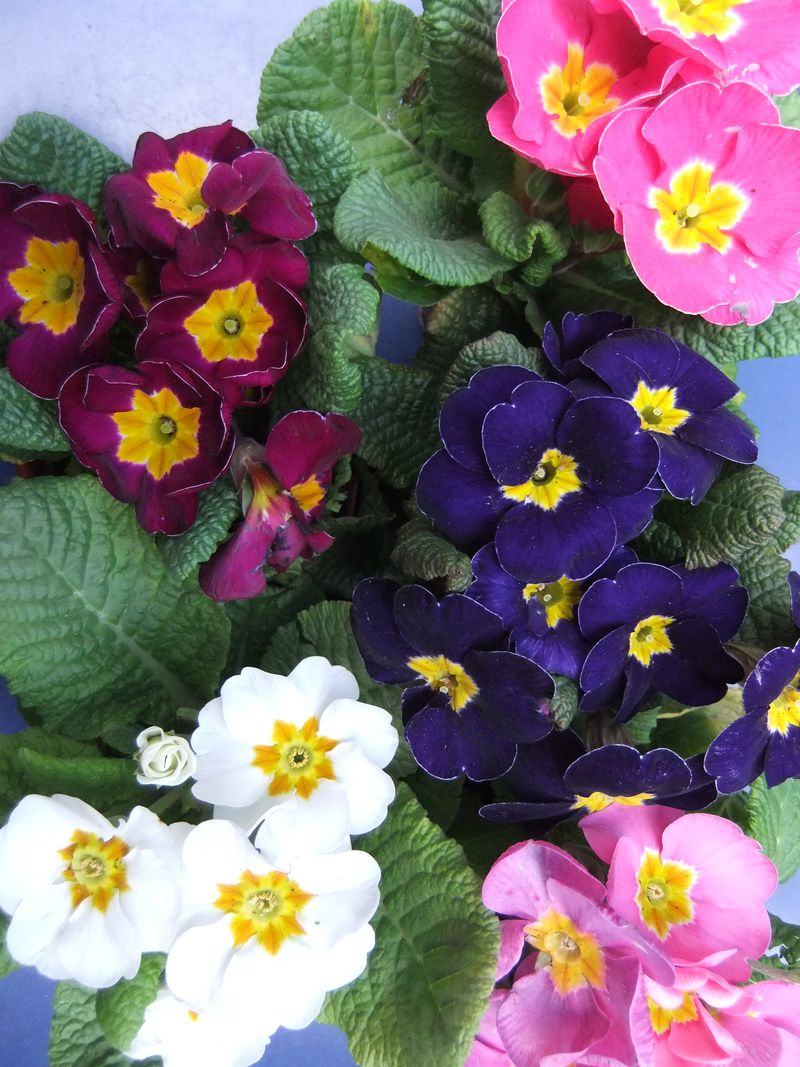 They got me thinking, Primulas (or Primroses) would be the perfect flower to crochet for April.  So, get your crochet hook ready, here's how to crochet yourself a Primula (or Primrose) posy or table centre.  Like with many of my crochet flower patterns, I suggest you use any yarn that you have to hand and a crochet hook which works with the yarn.  I used two contrasting colours, so the cute little centre really shows up.
With yarn A make a magic loop (sometimes called a slip ring or magic ring)...

2ch, 9dc into the magic ring…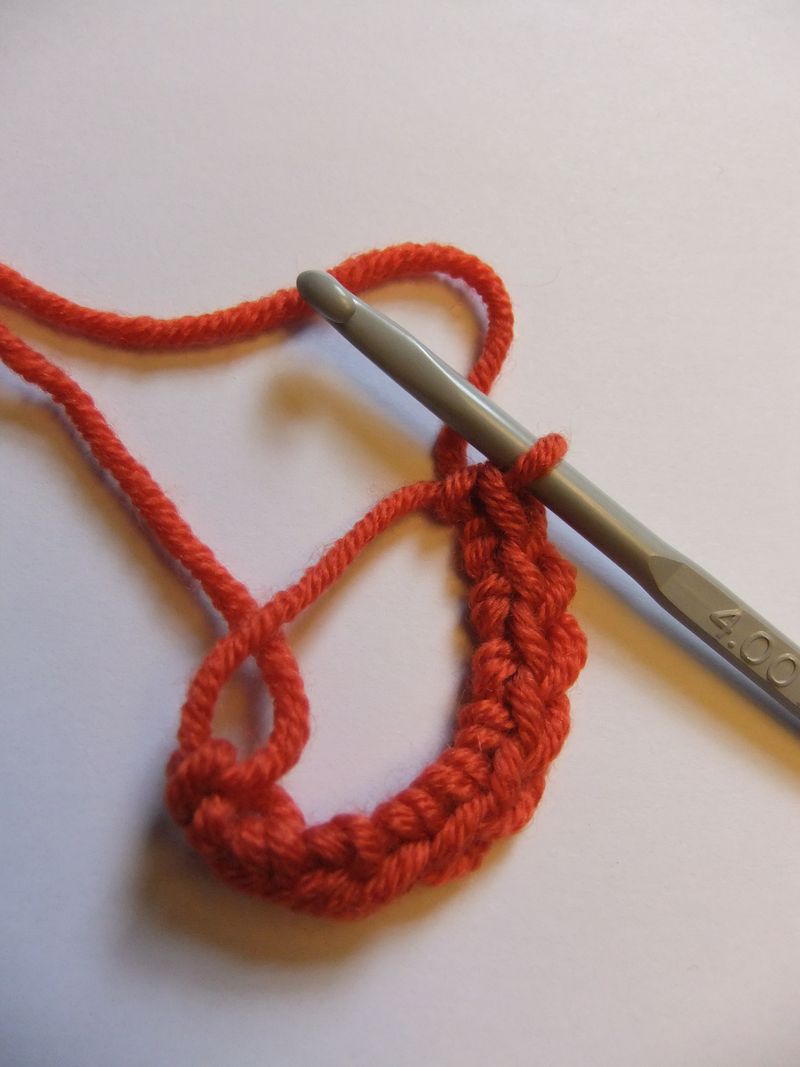 Slip stitch into the top ch, to join together…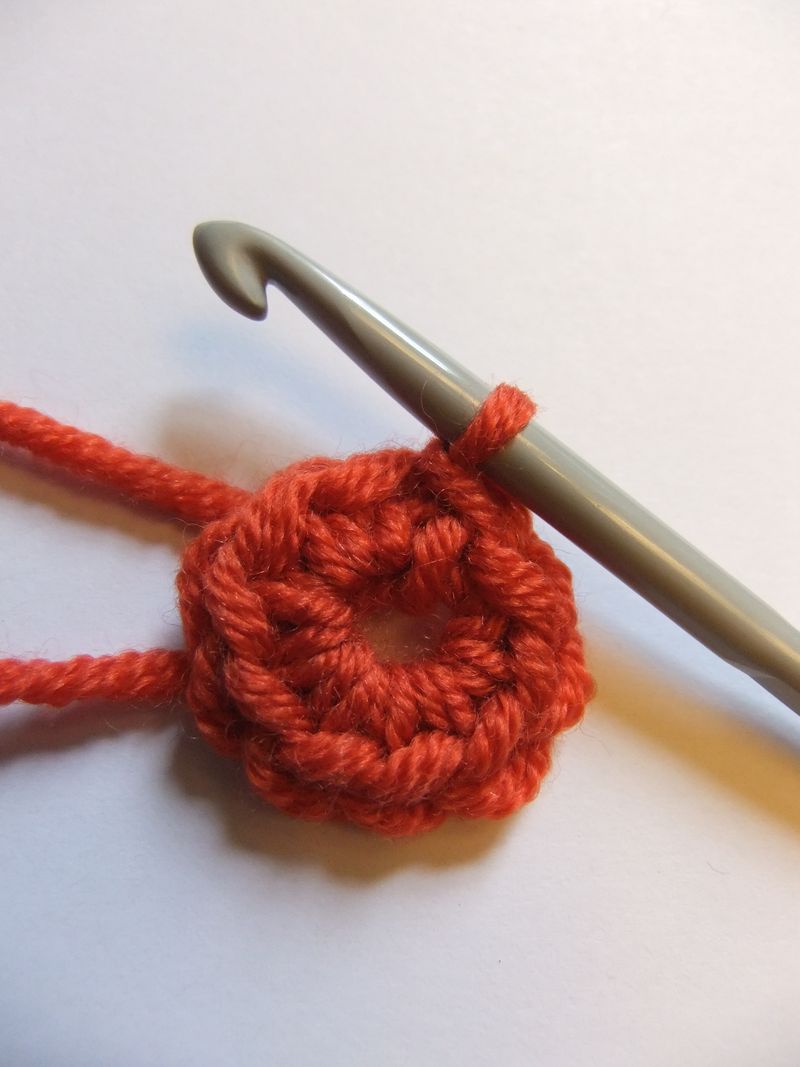 Finish off, pull the ring tightly to close the ring and secure the ends, so that they don't get in the way.  Change to your second colour.
Join B into any stitch, secure with 1ch…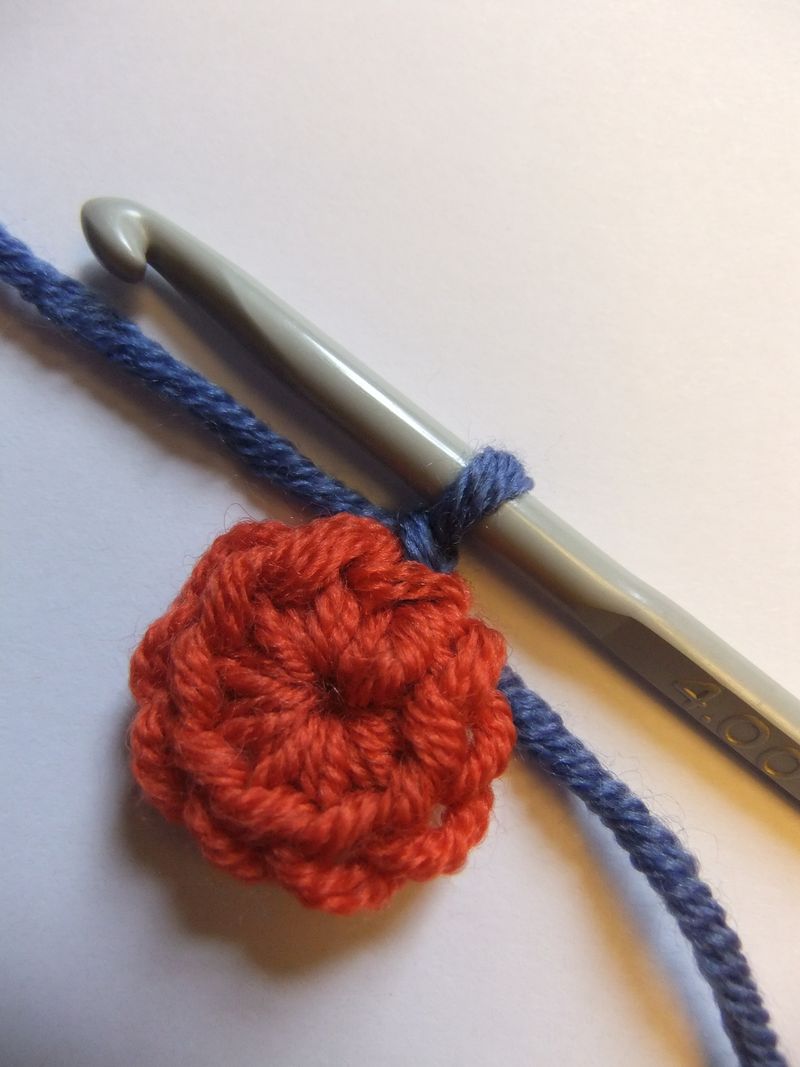 *work htr, tr, dtr, htr, dtr, tr, htr, into next dc, ss into next dc* …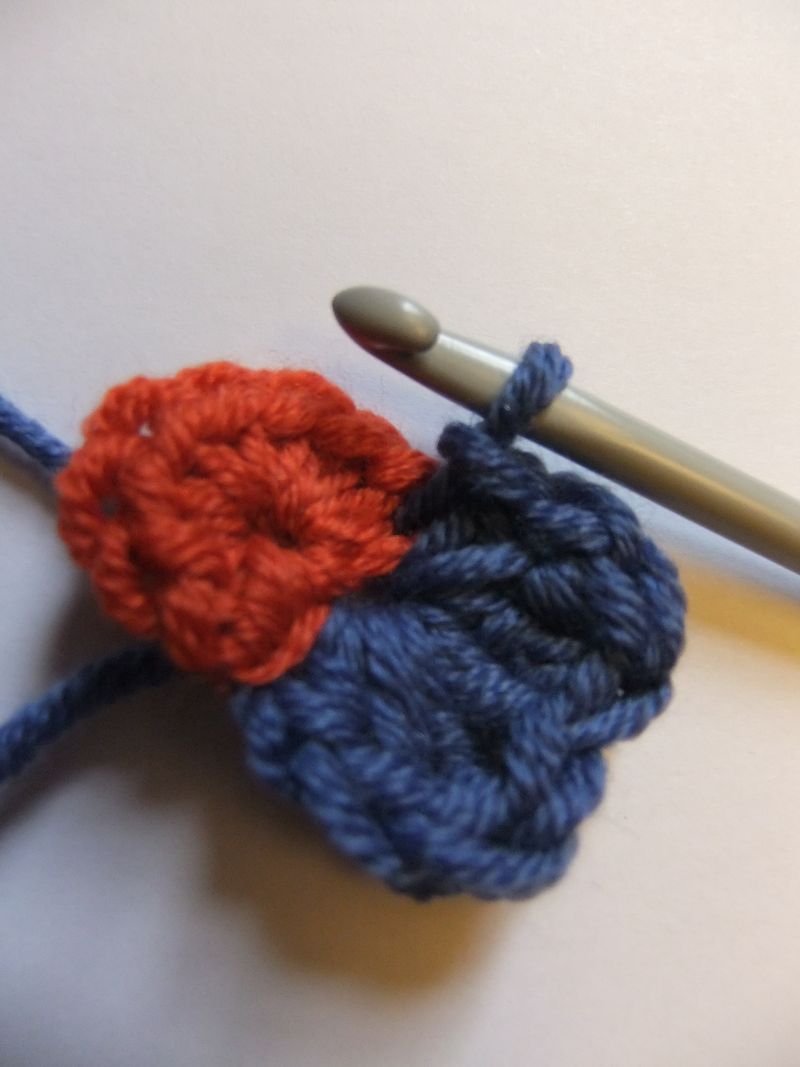 Repeat the above instructions until you have five petals, finish off and secure your ends…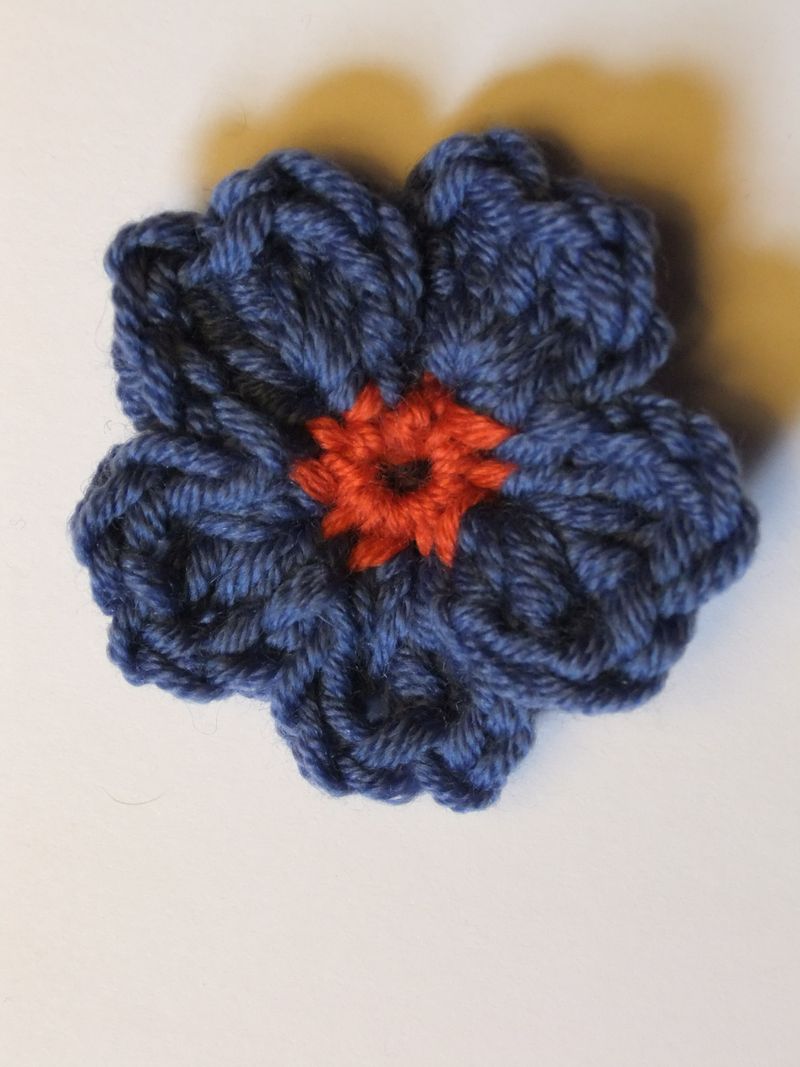 Crochet a few more Primulas and pot…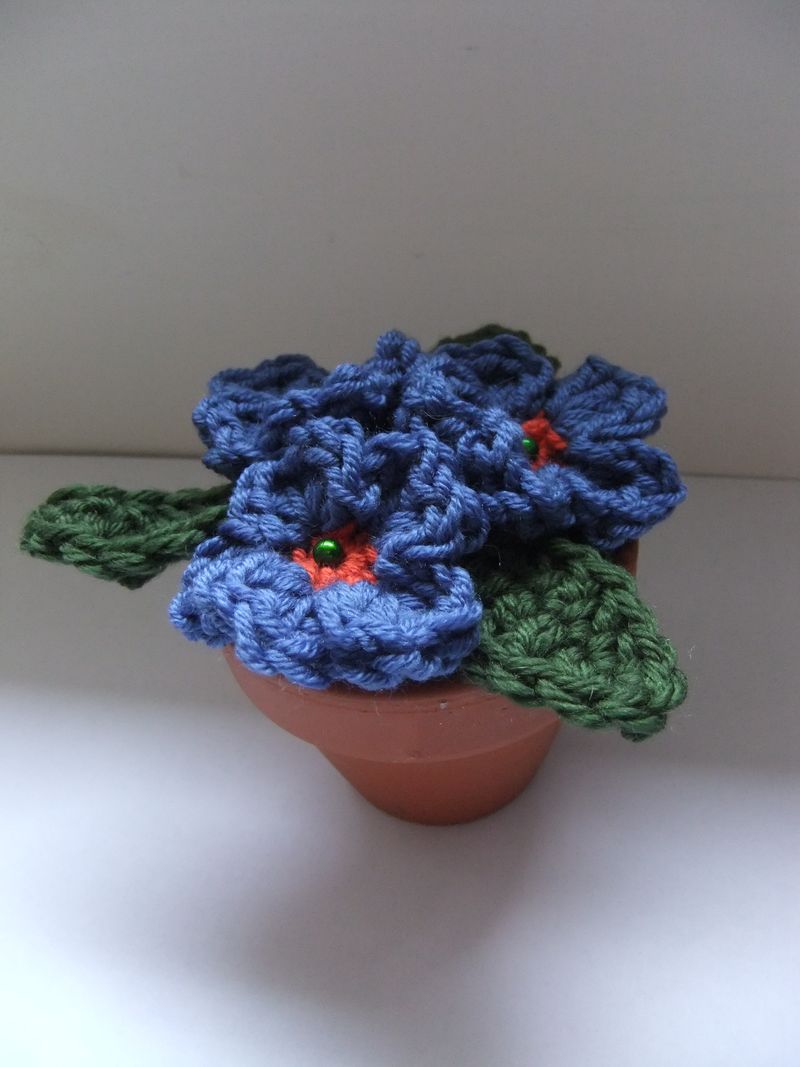 Perfect for little table centres, and Primulas (or Primroses) that don't have to worry about the frost getting!
Happy crocheting!
NB - All crochet terms are UK terms.