Are you feeling Christmassy yet?  I am.  For me Christmas really started last night.  Si and me went to see the fabulous Kate Rusby sing Christmas songs.  We go most years and are always in for a real treat.  I think that Kate's traditional version of While Shepherds Watched to the tune of On Ilkla Moor Baht 'at, is just genius!  I woke up singing Sweet Bells: yes, Christmas is definitely here!  The backdrop to Kate's stage, was a-maz-ing: giant crocheted snowflakes.  My giant snowflakes, I mean GIANT – some must have been at least 5ft!  They really put my teeny-tiny snowflakes to shame!  Kate said they were crochets my the incredibly talented Cloud Nine Decor have a look at her crochet, it's brilliant! 
I thought that I'd share with you my Winter wreath, it was going to be my Christmas wreath: but it is sooooo cute just to have hung for a short time!  The wealth is an accumulation of crochet from the past weeks and years…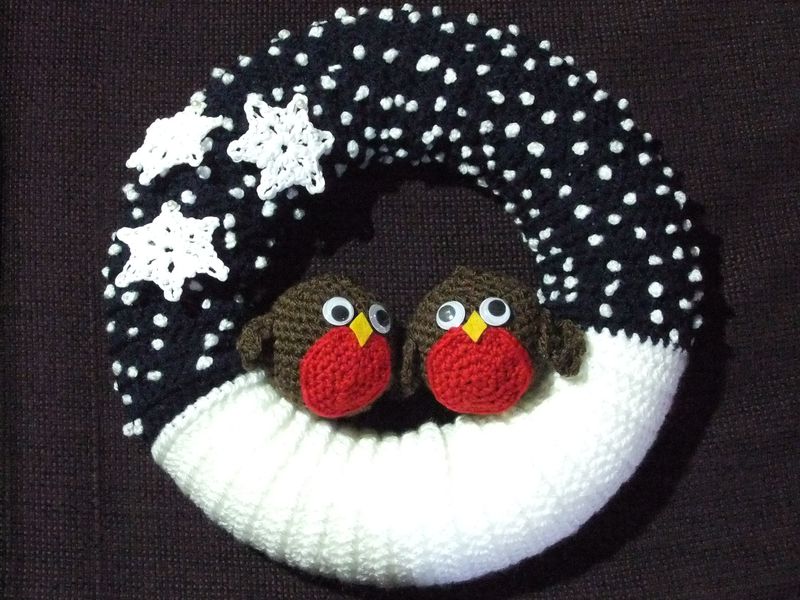 Did you spot the cute crochet robins…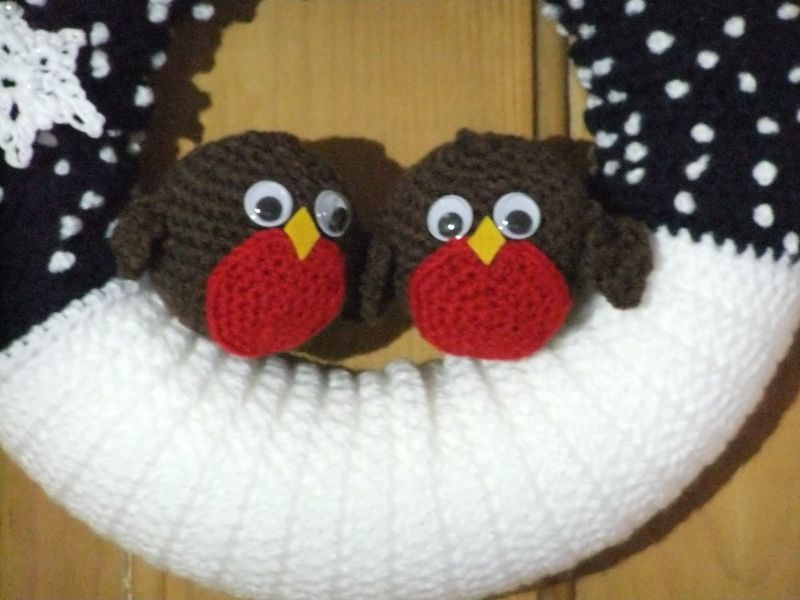 And the snowflakes…
And all the French knots, confirming my love of embroidery on crochet…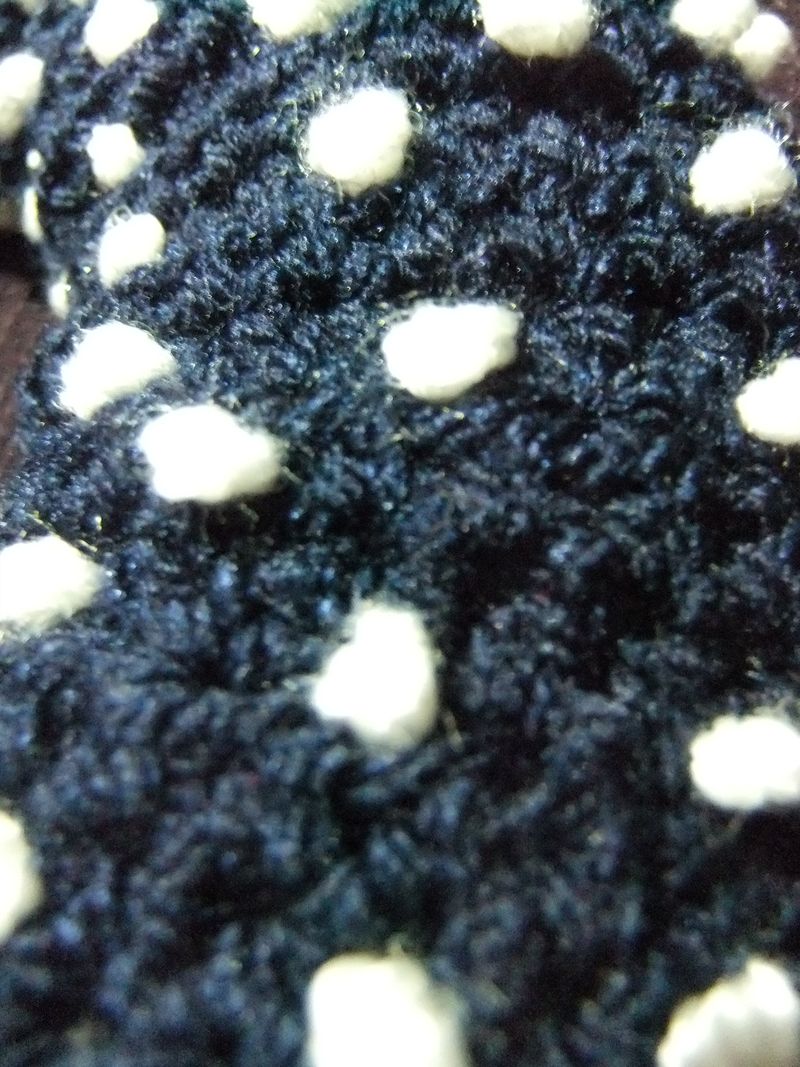 Yes, I'm really pleased with how it turned out…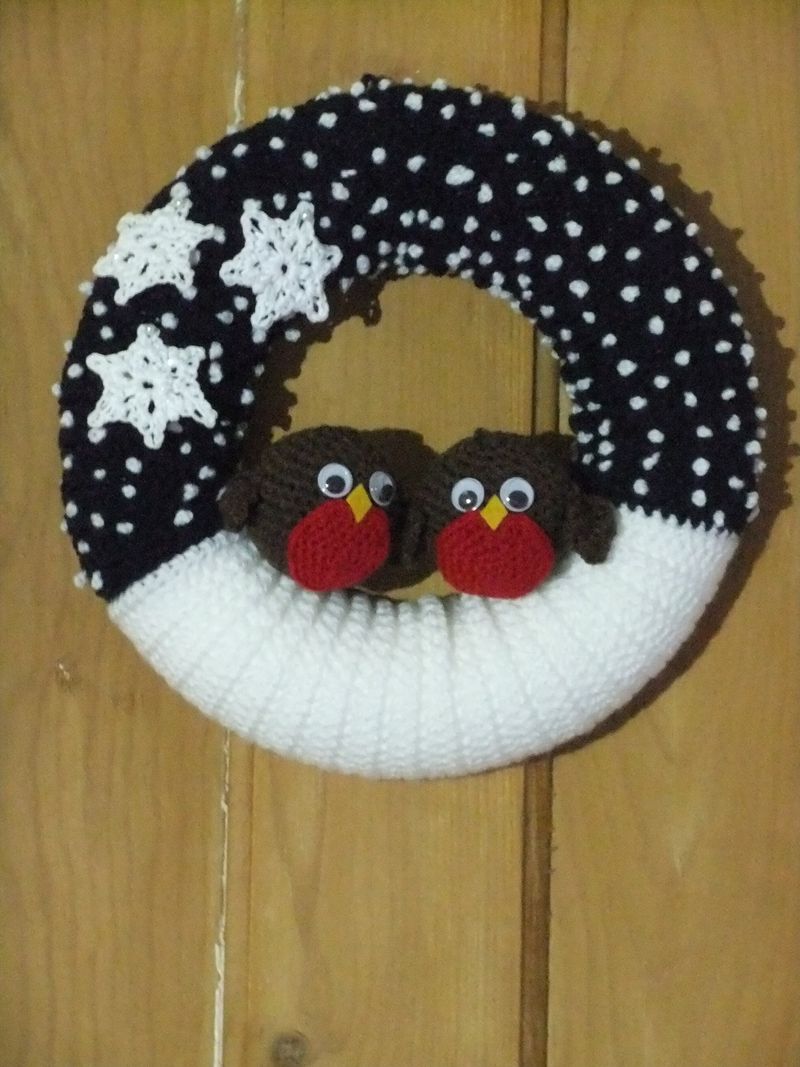 Happy crochet, have a fantastic weekend.
Right-now I'm off to Middle Earth…
xxxxxxxxxxxxxxxxxxxxxxxxxxxxxxxxxxxxxxxxxxxxxxxxxxxxxxxxxx