Three months on, from starting re-modelling our home, it is very nearly finished!  We had an amazing team of builders to do most of the work: but decided that we would do the finishing off bits ourselves.  We did set the deadline of finishing for Christmas.  We now realise that this was a tad optimistic, so in the interests of not being tired and ratty all the time, we are now aiming to be as-finished-as-we-can by Christmas.  I thought I'd share, another, an update to show you where we are at, at the moment.   My favourite part of the re-modelling has to be the change we made to our old bath-room.  This room (known as the back room) is now the place where I'll be posting  my blog to you.  It also serves as a dining-room and as a crafting-room.  Hope you love it as much as I do….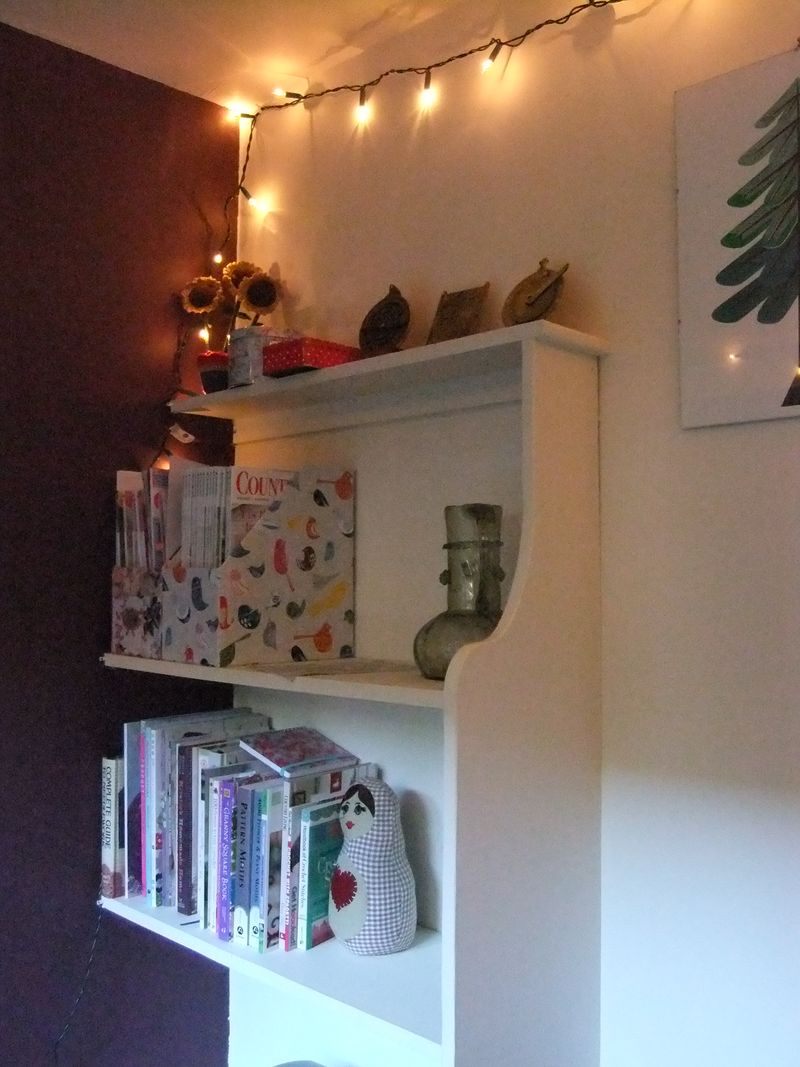 I love the seats: they double as storage, and the shelves for all my craft books and magazines.  Ok, you have to imagine the room with a small table in it.  And please don't look too closely at the cushions: they are definitely not finished!!!!
Our old study, is now our main bath-room….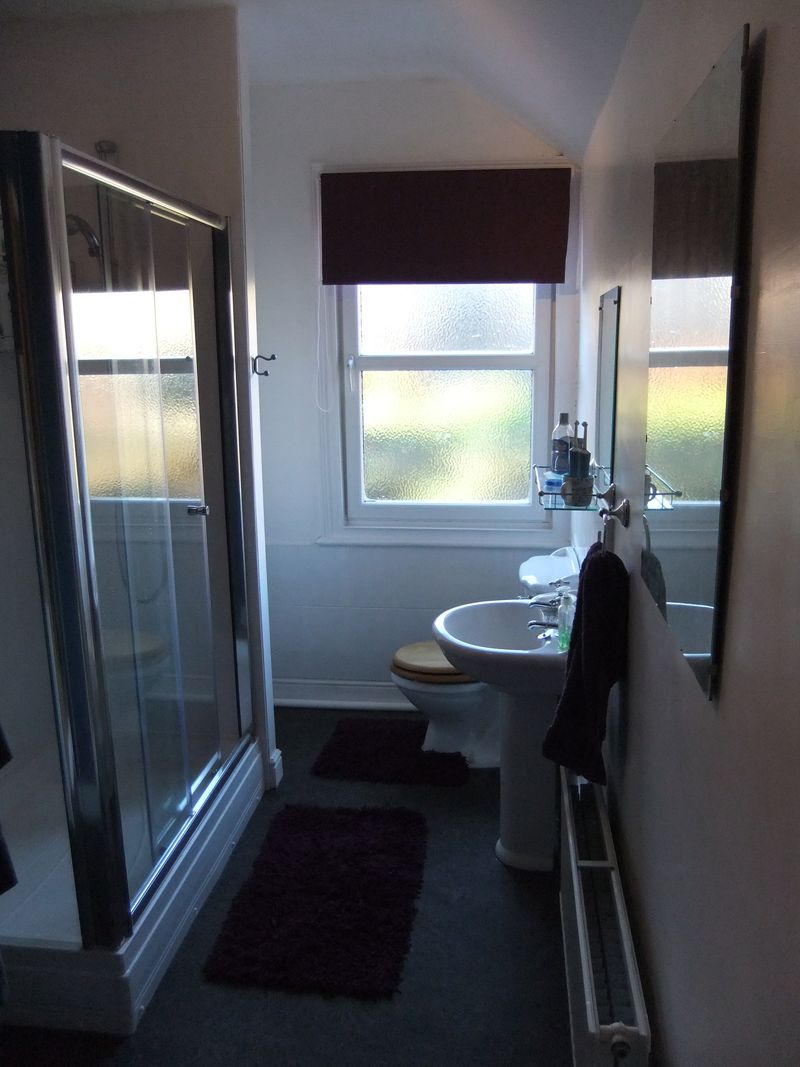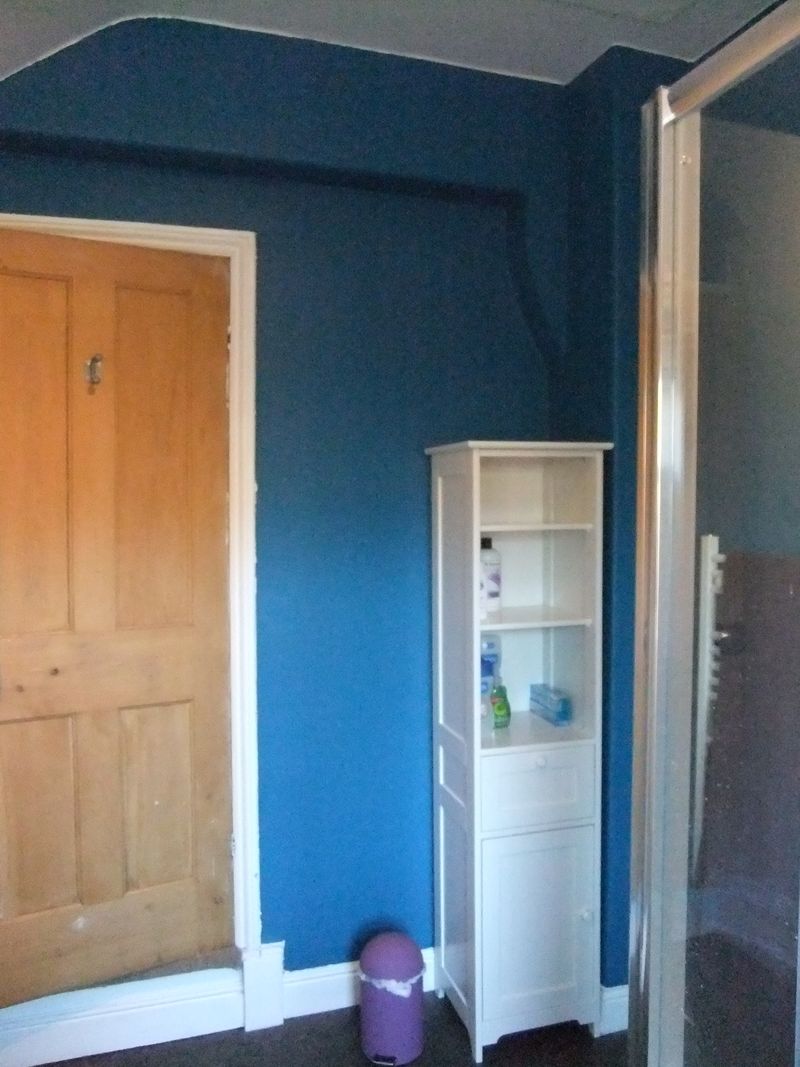 I love, loVE, LOVE the purple and teal together, a big thank-you to Si for letting me have the colours I wanted.  An even bigger thank-you for not admitting you still weren't sure about the colours until it was too late (paint bought and walls painted).  And a BIGGER thank-you for agreeing that I can, from this time onwards, choose the colours for the home.  Yay!!
Finally, our guest bath-room…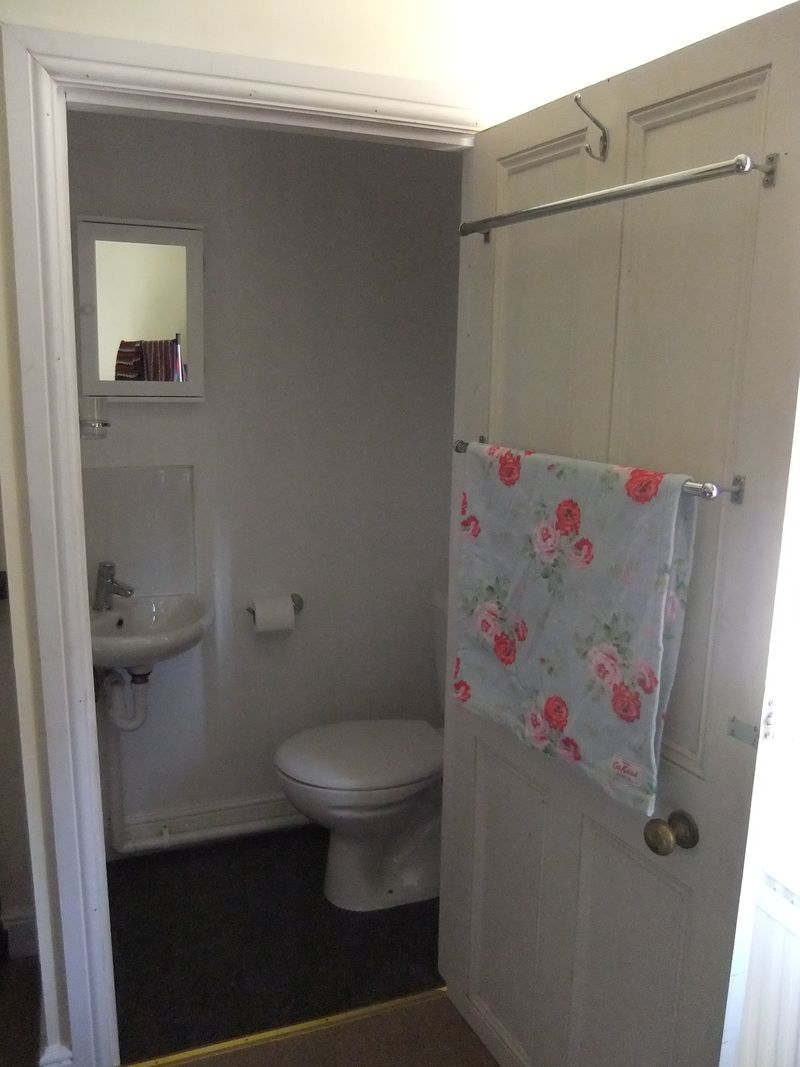 Ok, bath-room may-be a bit of an exaggeration, technically there is only a basin and wc.  But just look at the great use of space George Clarke would be proud!