I'm beginning to feel all Christmassy!  I have to admit it has taken a while this year: normally I am super excited in early November and by this point I am desperate to put the decorations up.  This hasn't happened this year: I think that it is because I feel like I've lost a month to building work, so still have some catching-up to do.   Today, I am beginning to feel Christmas brewing-up inside me.  Christmas cards are made and posted.  Christmas presents have been bought: and will be wrapped at the weekend.  Christmas cakes were made in October (thanks to a strange family superstition which means Christmas cakes must be made before Halloween).  I am going to hear one of my favourite singers, Kate Rusby, singing Christmas songs.   And I have put up my first Christmas decorations.  Yes, it is beginning to look a lot like Christmas….

Last year I crocheted a Christmas tree, by stacking up Starflakes.  This year I found a really cute crochet pattern, on Ravelry, by the super talented Carol Bancroft…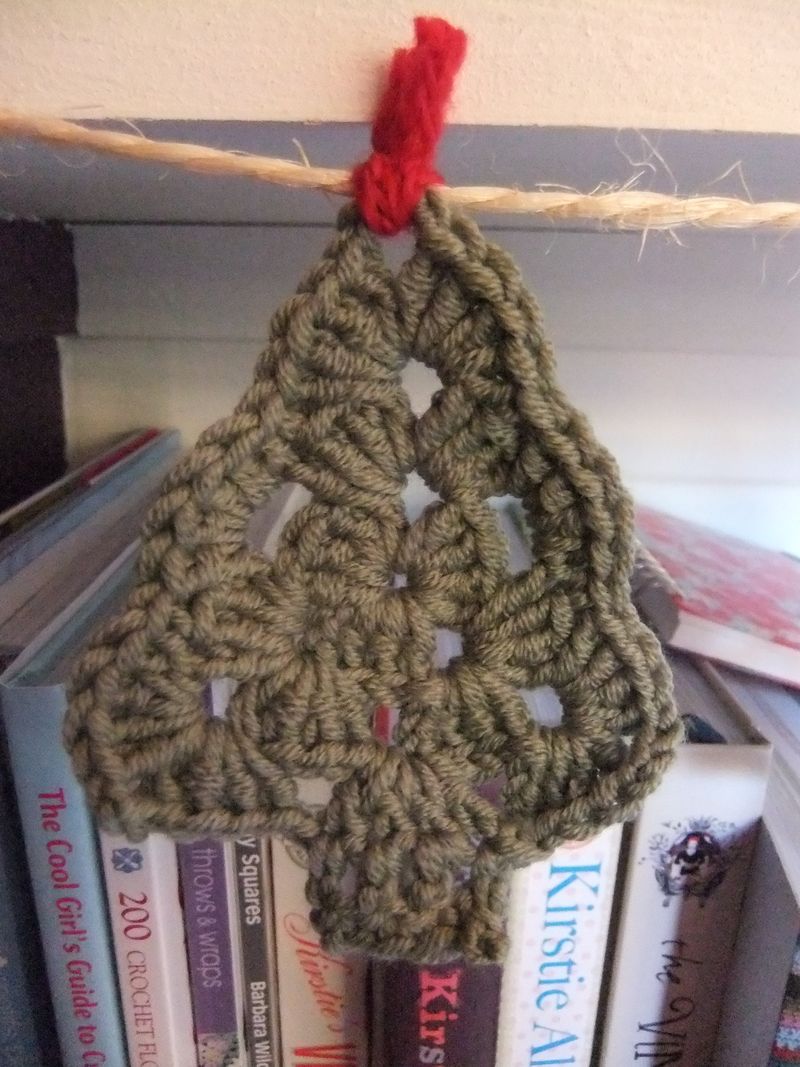 The pattern is very easy to follow.  You can crochet a Christmas tree in less than twenty-minutes and in an afternoon you have tree bunting.  What's not to love?