August has been soooo very busy, I am afraid that there is no crochet flower of the month, this month.  I simply have not found the time.  That said my month has been quite flowery, with the fabric flower course and my crochet for Yorkshire Day.  Instead of bringing you a new crochet flower of the month, I thought that I would share with you the pattern for last month's Sunflower…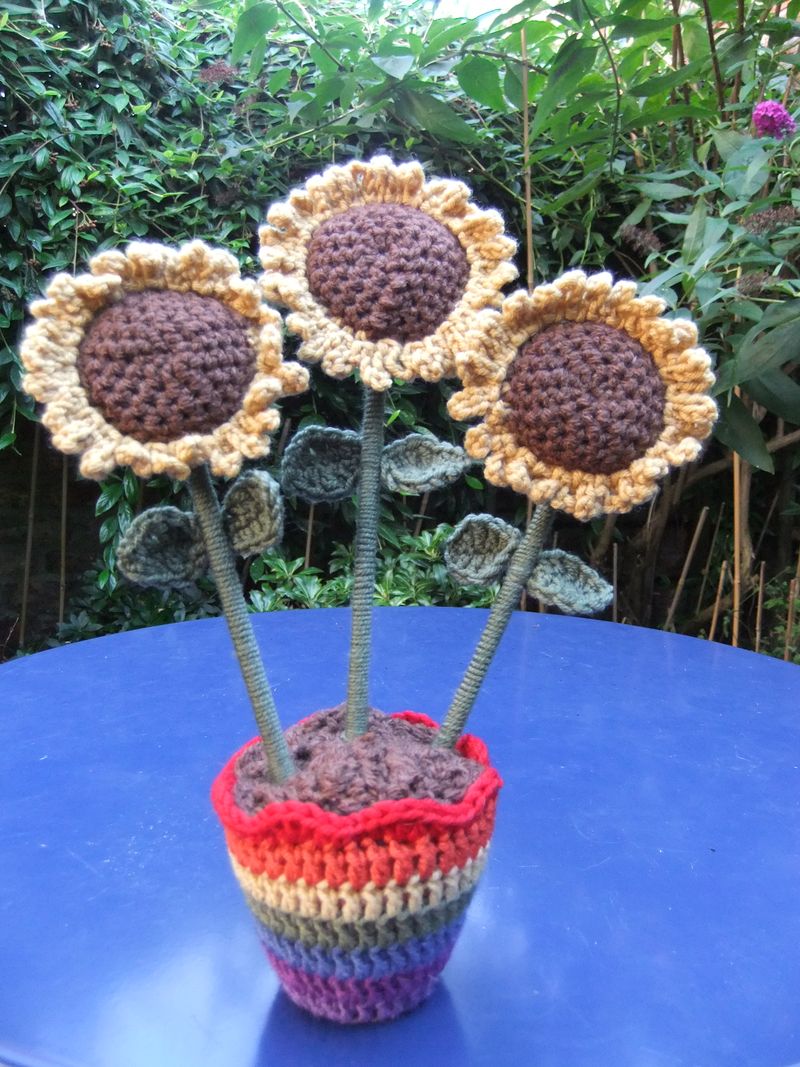 Here goes, using dark brown yarn to crochet the Sunflower's centre
Round 1: into a magic loop 2ch, 9dc, slst to join…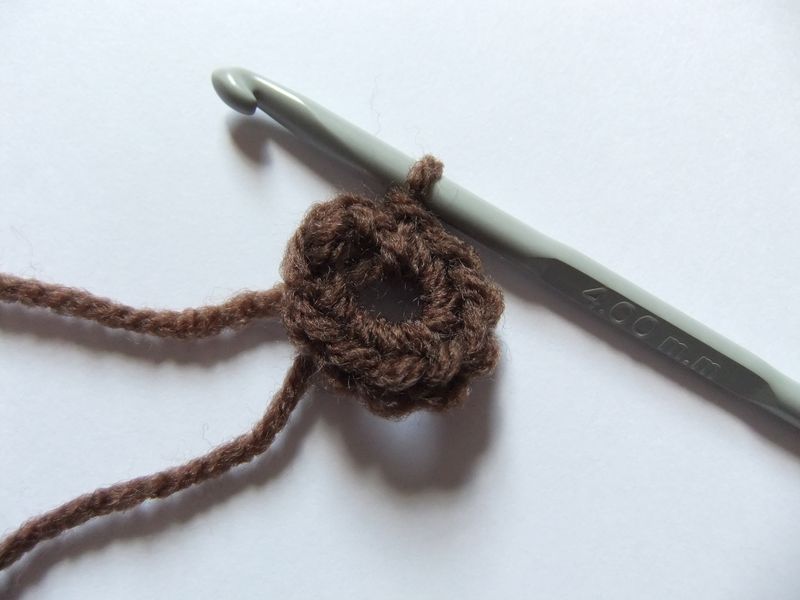 Round 2: 2ch, 1dc into each ch, slst to join…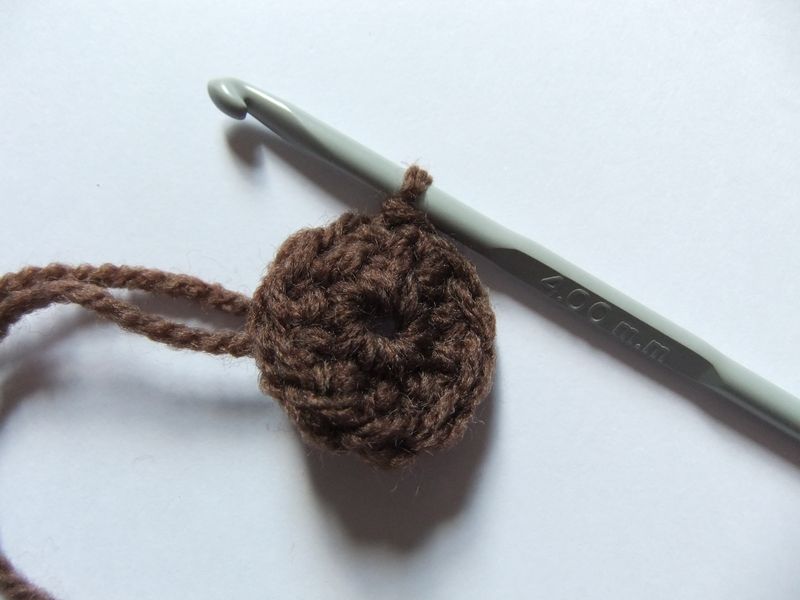 Round 3: 2ch, 1dc into same dc, 1dc into next dc, *2dc, 1dc,* slst to join…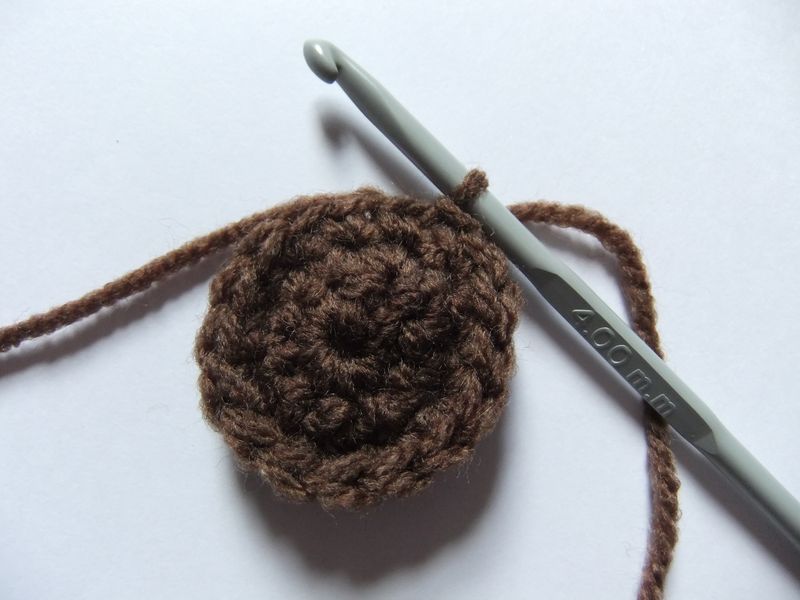 Round 4: 2ch, 1dc into same dc, 1dc into next 2 dc, *2dc, 1dc, 1dc, * slst to join…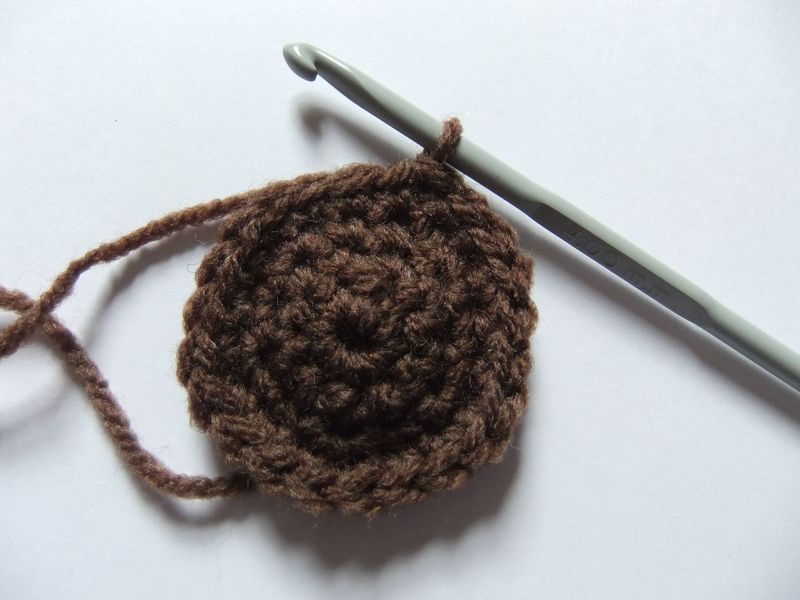 Round 5: 2ch, 1dc into same dc, 1dc into next 3 dc, *2dc, 1dc,1 dc,1 dc,* slst to join and fasten off.  Weave in any ends to secure.  Crochet two of these…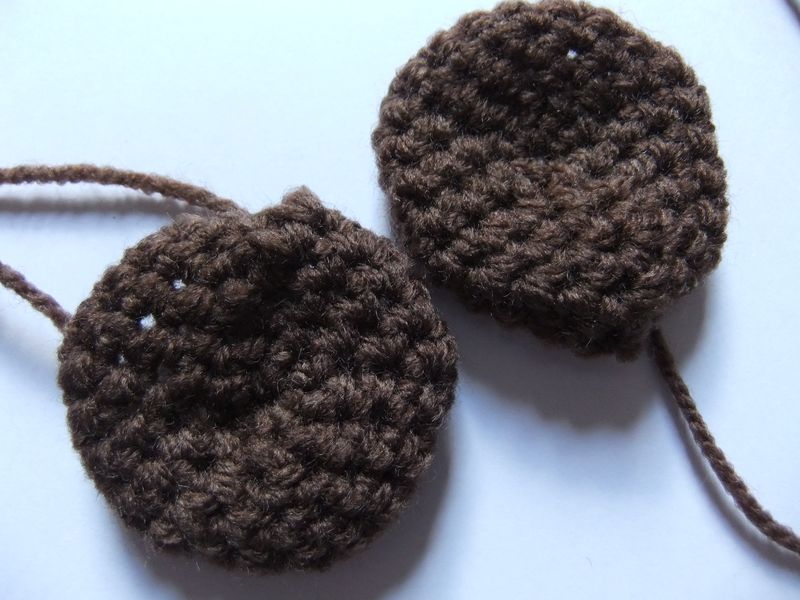 To make the petals, use a lighter coloured yarn. 
Round 6: join the two centres together using  double crochet…

When you are part way round joining the two centres, lightly stuff them…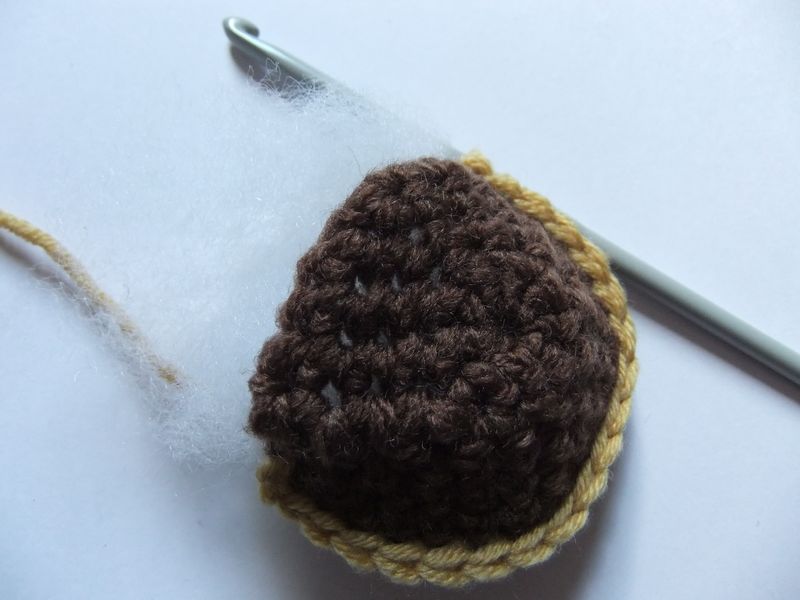 Then finishing joining together…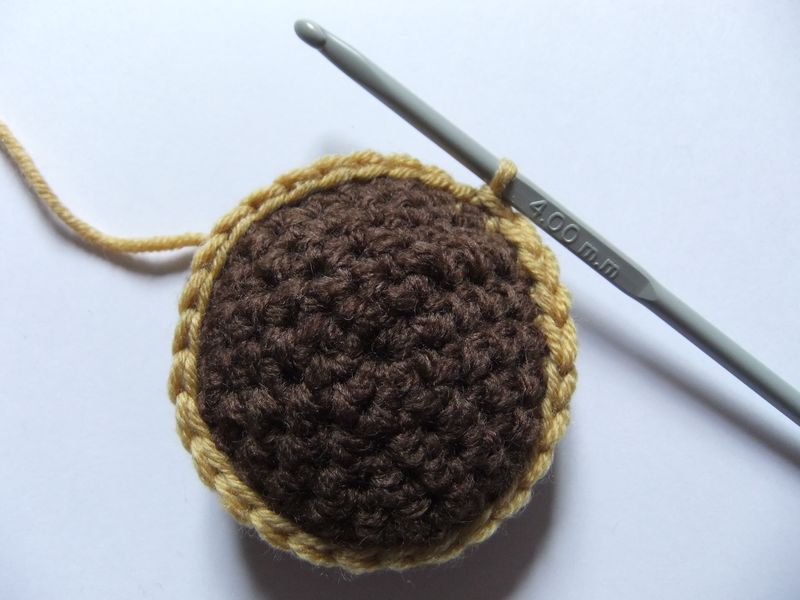 Now crochet the rest of the petals..
Round 7:  7ch and slst into dc…

Repeat this all the way round, until you have finished your Sunflower…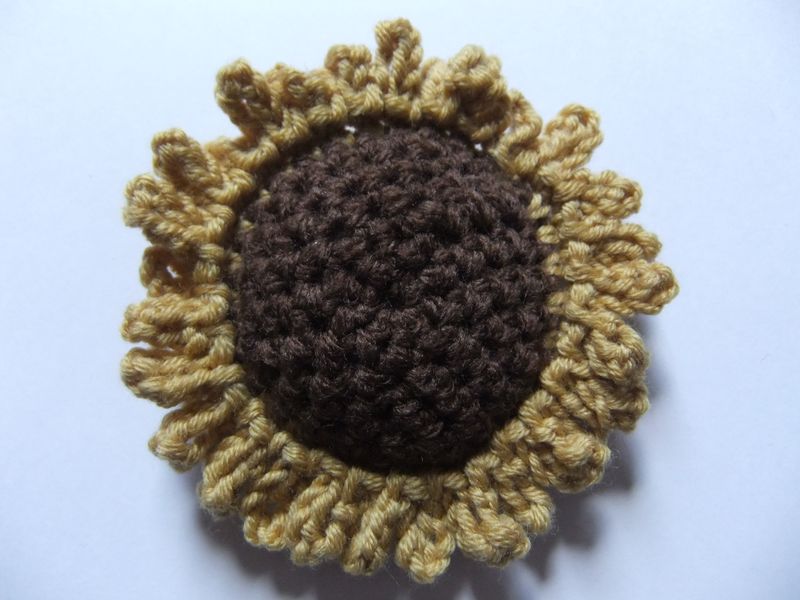 I used a garden stick as my stem, which I covered using green yarn slip stitched around it.  I planted my Sunflowers in plasticine and then covered the pot with a simple crochet cover in rainbow colours for extra cheerfulness.  I'll share that pattern later: if you want?
Go on crochet yourself some sunshine!