I did it!  I found the time to crochet July's flower of the month: and I am so, so, proud of it.  Ready for a serious ta-dah moment…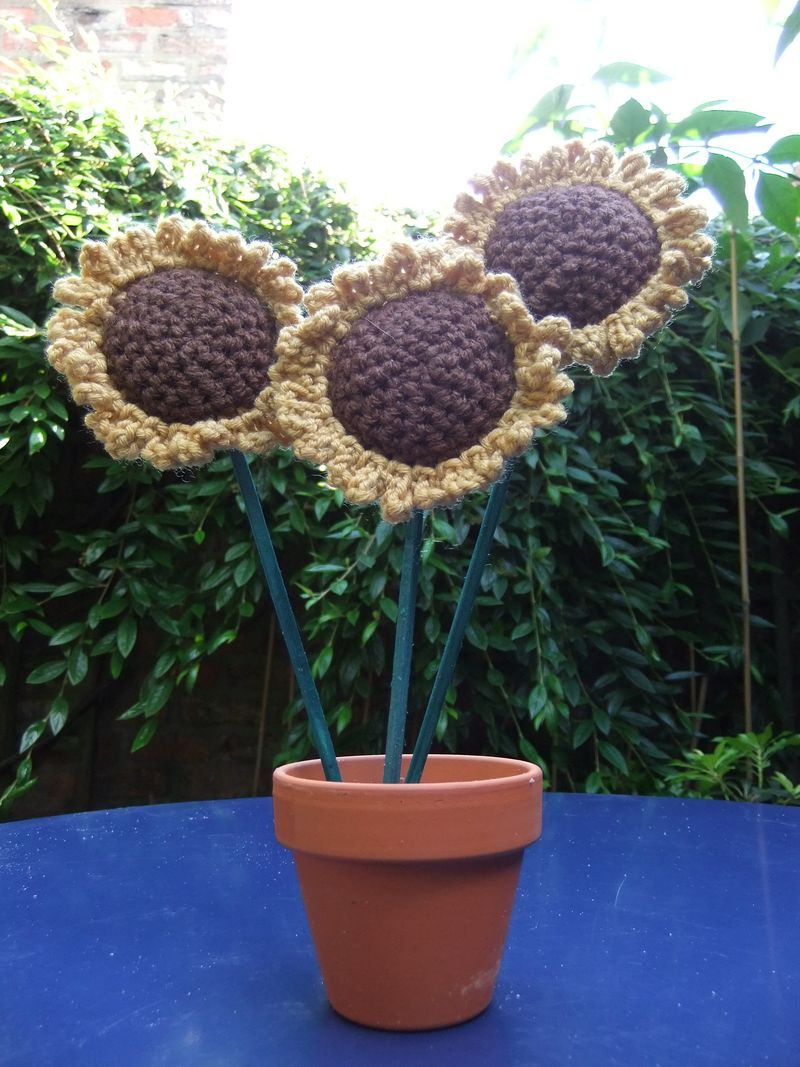 Do you like them?  I really hope so.  I can't begin to tell you how happy, hap-py, h-a-p-p-y, I am with how these turned out...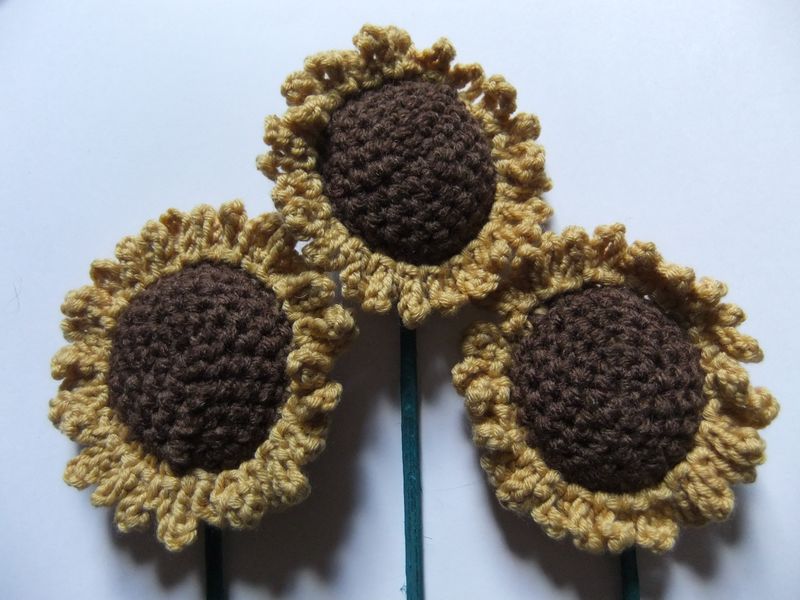 I thought that they were the perfect flower to crochet, in celebration of the sun-shine returning.  I love how the double crochet really looks like the centre of a real sun-flower and the chain crochet makes the petals...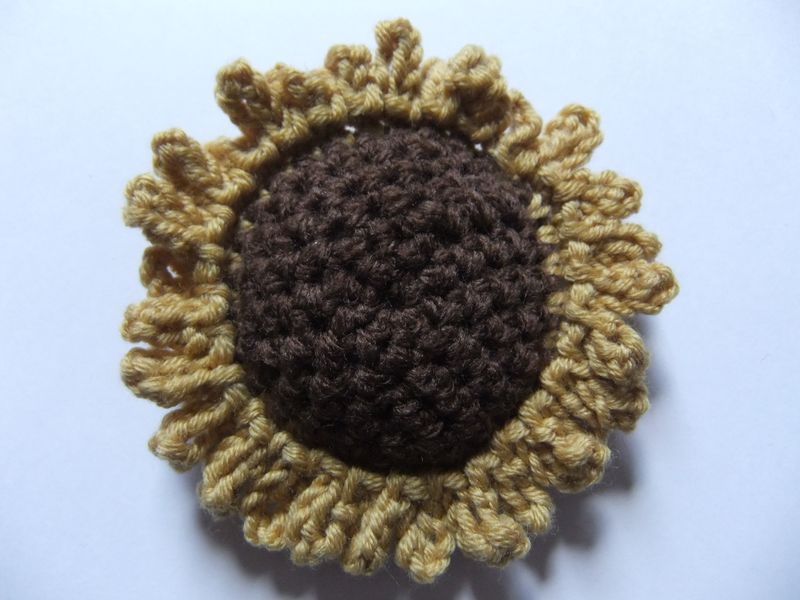 They are all my own design, so I will share the pattern with you in a few posts time.  That way you can crochet your very own bit of sun-shine.  That will give you time to gather together your things.  This is what you will need…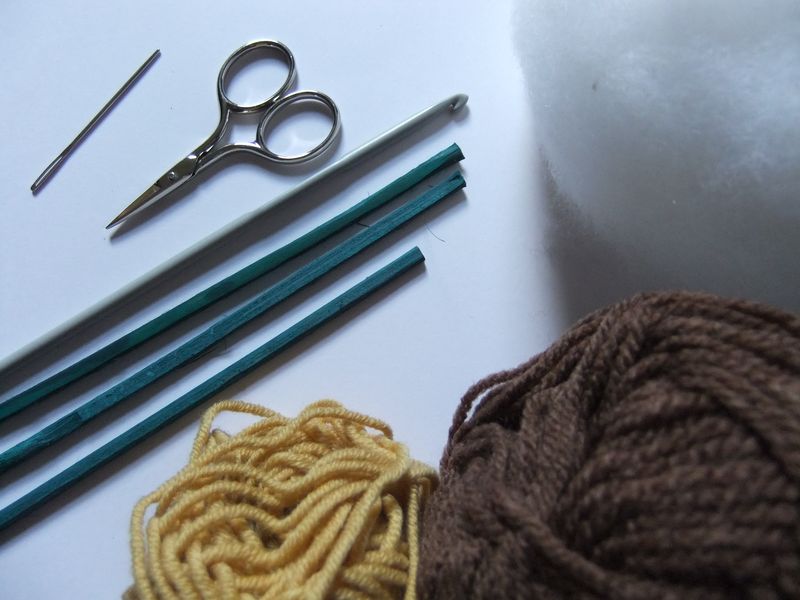 I also found the time to start crocheting flower brooches and now only have twelve granny-squares to crochet.  A weekend well spent! Happy, hap-py, h-a-p-p-y!