Following on from my celebration of September I decided that it was the perfect time to make jam.  Bramble jam, to be exact: or Blackberry jam, if that is what you prefer to call those deep purple jewels of fruitiness.
First thing was to pick the fruits, doing this in true urban style Si and I headed off to our local cemetery.  A strange place for foraging you may think, but  not so: it is fantastic.  In parts of the cemetery nature has been left (despite the very best of efforts by a team of volunteers) to take over.  This along  with all that nitrogen in the soil makes for brilliant growing conditions.  So long as you aren't spookedby the graves and the uppy-down nature of the ground (you can imagine why) it is the perfect place for gathering natures bounty.
We ended up collecting about four-pounds of Brambles, which were then turned into jam.  Or jelly to be more precise...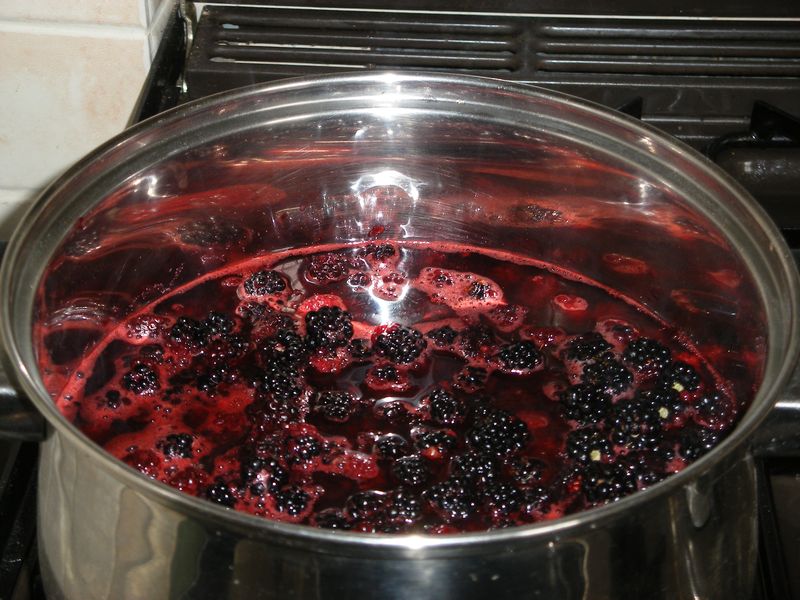 Boiling up the fruit, to make a beautiful dark purple molten lava...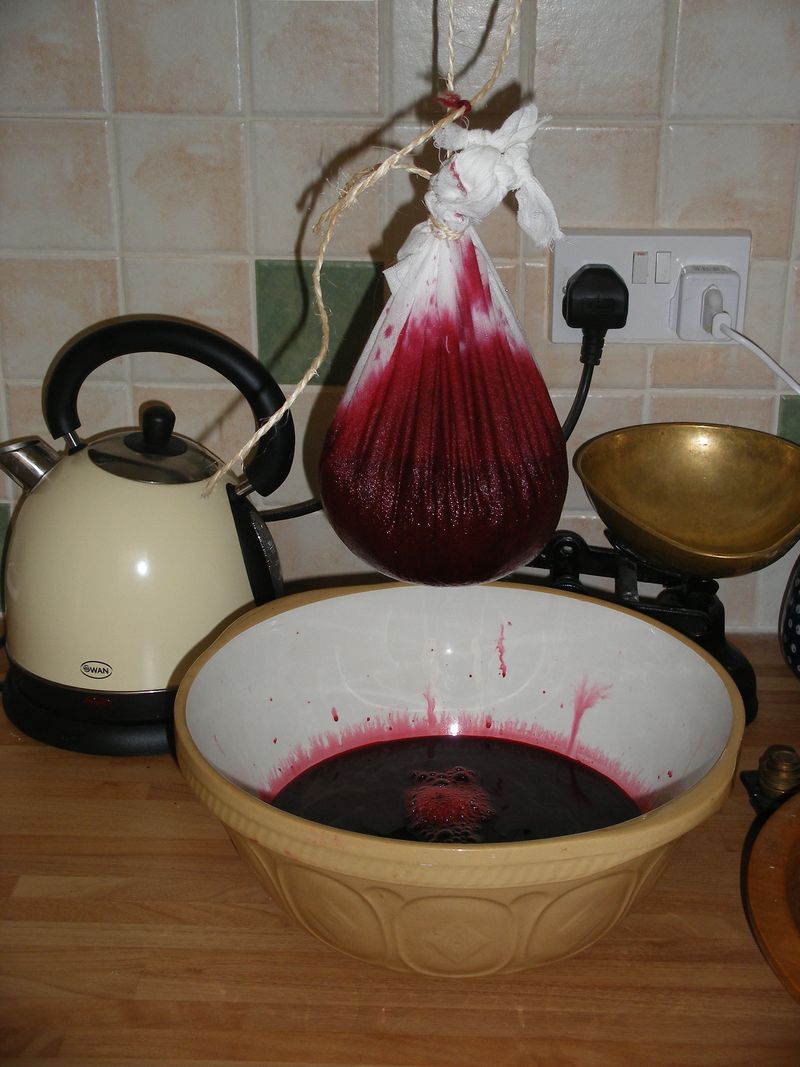 Taking time to allow the juice to drip slowly through: no squeezing..!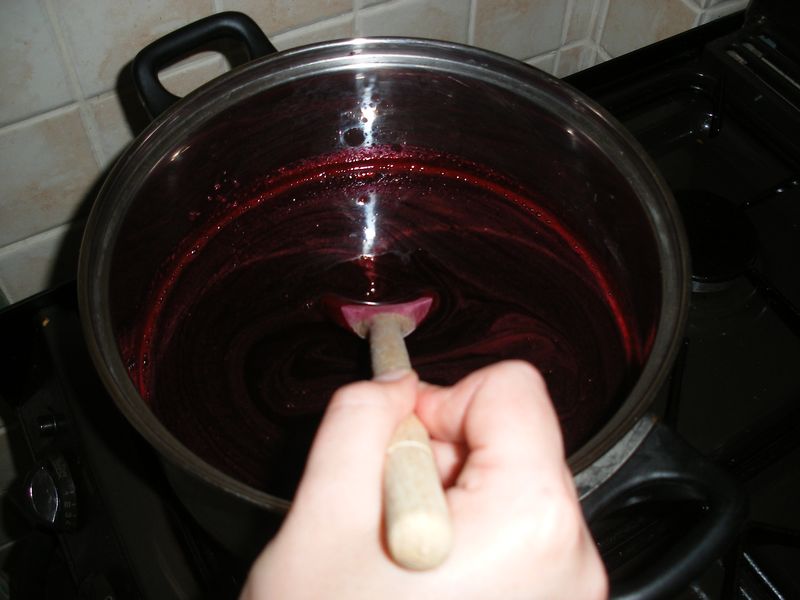 Back to the boil.  Full concentration needed to hit that all important setting point...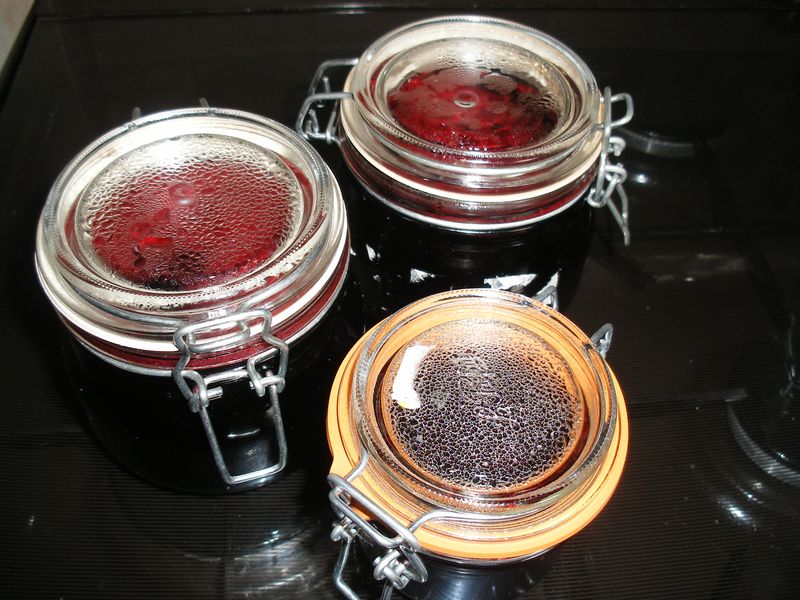 Ta-dah..........................................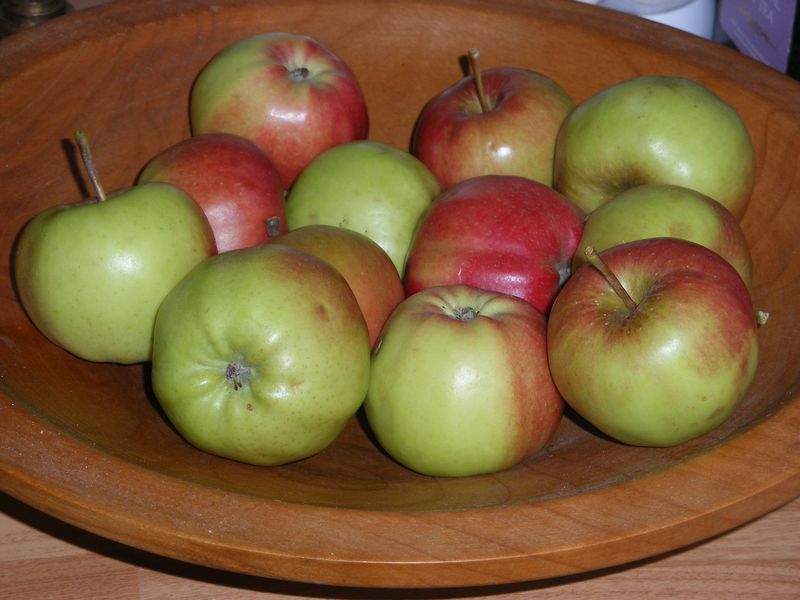 Si's bounty: for turing into spiced apple vodka.  Yum!
Promise: back to crochet next time...