Over the bank holiday weekend, York was lovely and sunny, perfect weather for been outdoors in the garden.  For me it was an indulgent weekend, I have been sooooooo busy lately that I needed to just chill and do not-a-lot, while Si got on with some chopping back the plants and building his rabbit-hutch (sorry woodshed, which looks remarkably like a rabbit-hutch – he has assured me that we are NOT getting a rabbit) I sat and crocheted.  It was a good thing that I indulged in some serious hooky time, because when I looked up from finishing off my jumper: Si had given the Cotoneaster a rather server undercut.   The undercut did leave the perfect hanging space for my crochet bunting…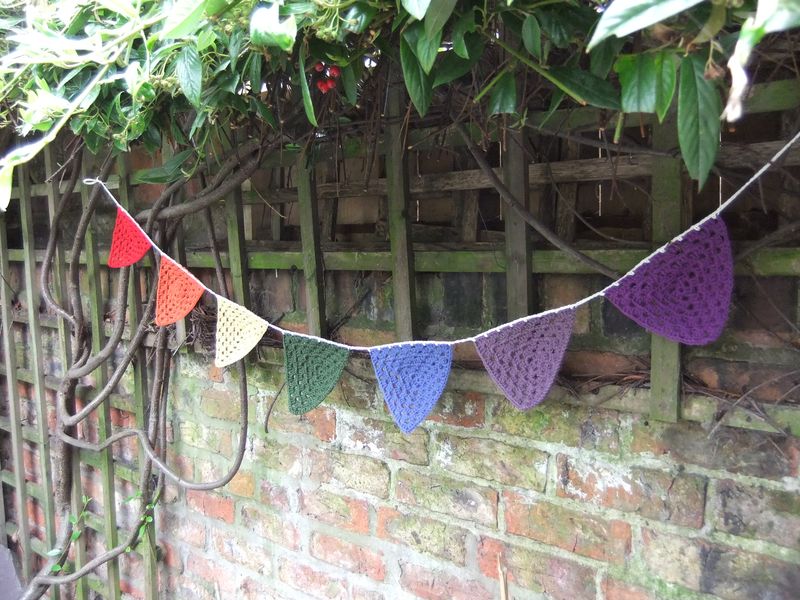 It cheers the wall up, and adds some much needed colour to the space.  The butting was a really easy crochet project, made up of seven granny-triangles...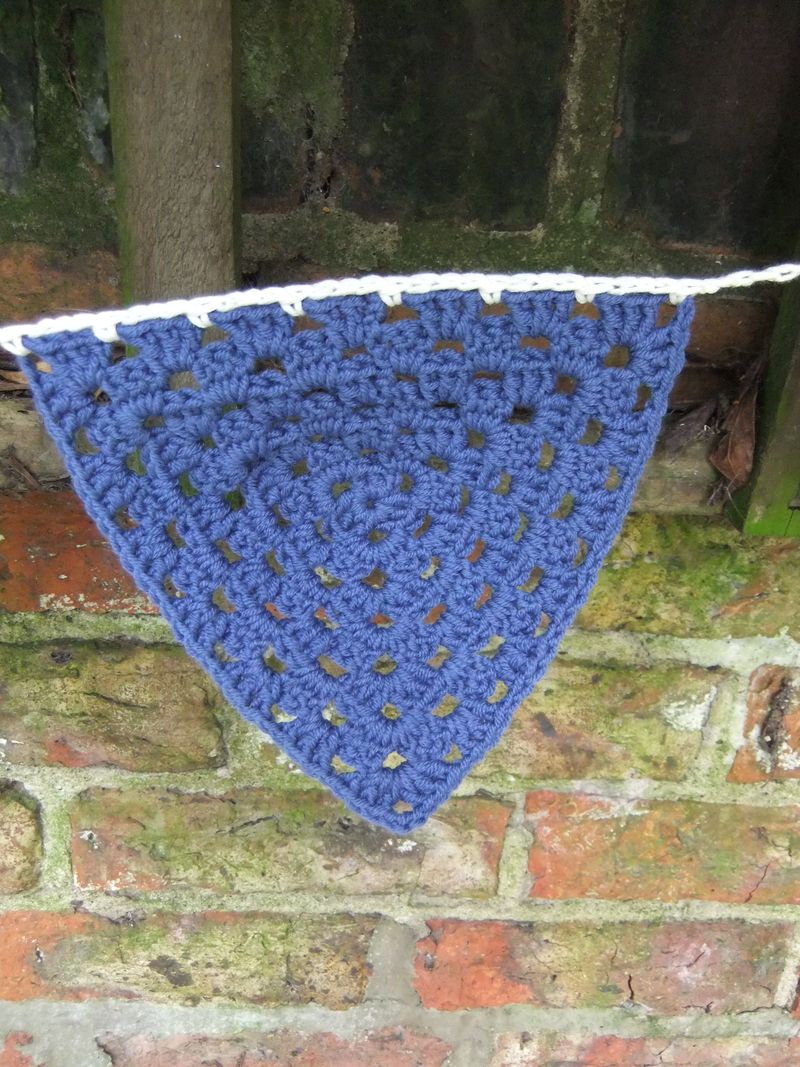 They were really quick to crochet and then joined together with a simple chain.  The bunting was both started and finished in a couple of hours. What could be better…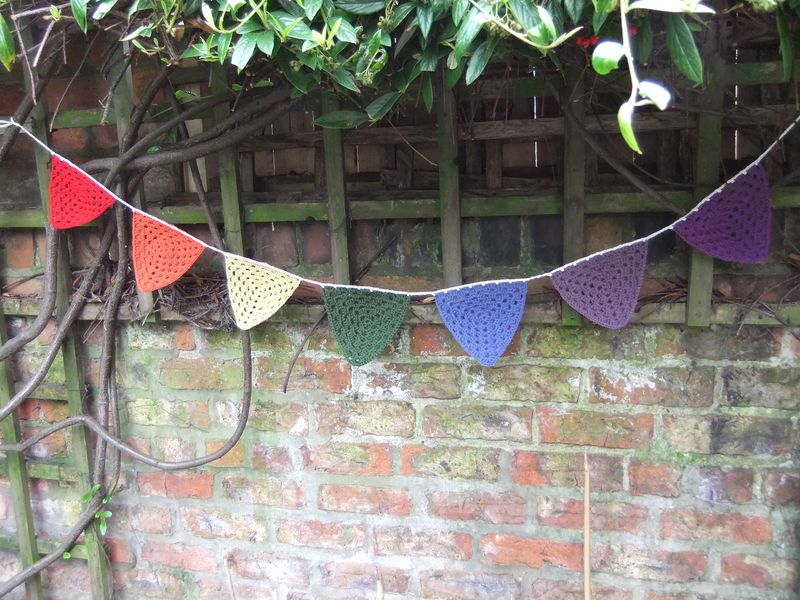 Hope you had a lovely l-o-n-g bank holiday weekend?
 xxx