I have had my hair cut and it is too short.  Okay not really short.  Definitely shorter than before: with an annoying bit which insists on dangling in front of my eyes.  So I clip it back, problem solved. It's Friday night and I am going out to meet my girlfriends and want to wear a gorgeous red top that I found in a charity shop sometime ago.  I have no hair clips to go with the top.  What is a girl to do?  Crochet some, of course...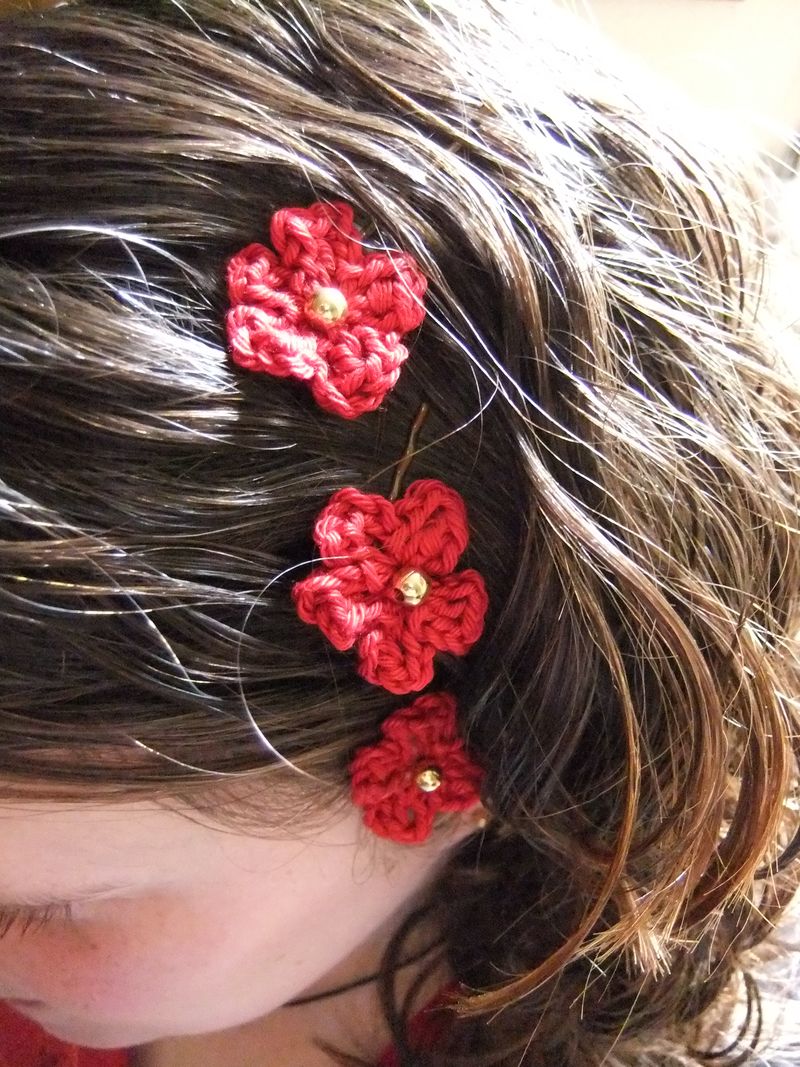 I am really, rea-LLY, REALLY pleased with how these turned out.  A simple crochet flower, a tiny gold bead stitched into the centre and fixed onto a kirby grip...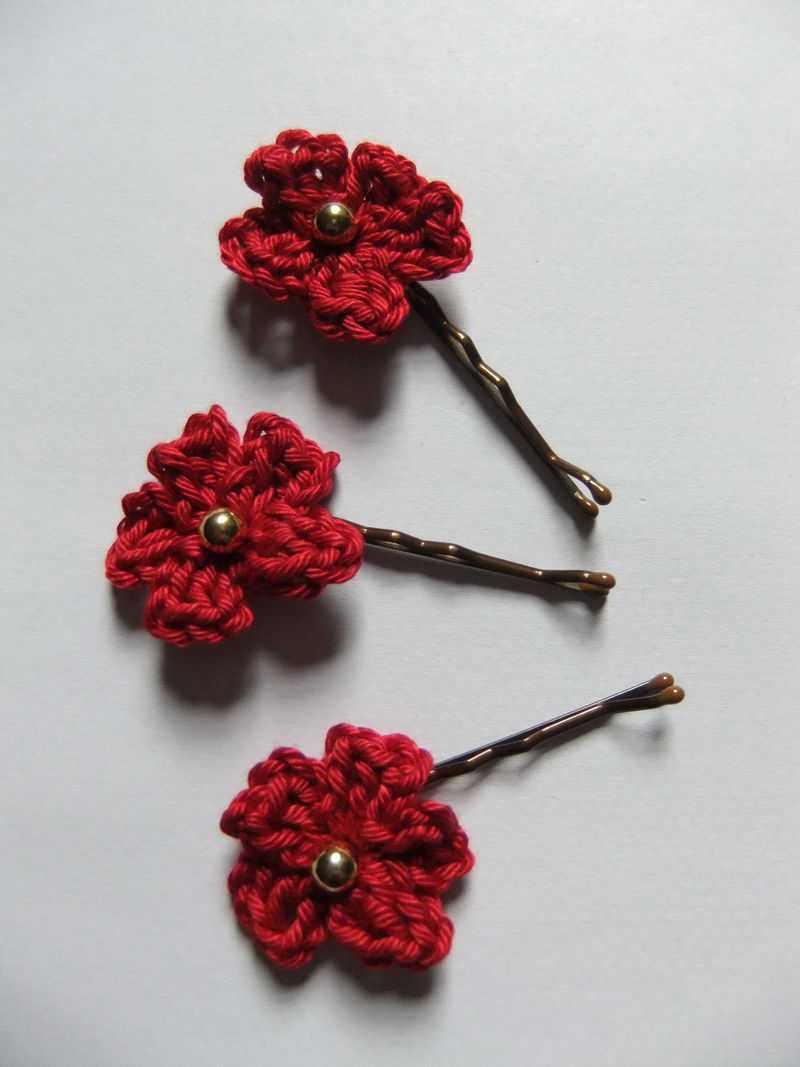 Ready for a great night out!