Over the early May Bank Holiday I didn't just spend time crocheting for me.  I crocheted my friend's little girl a hat for summer.  Little I loved the winter hats that I made for her, so I thought that I would crochet her a hat for when the sun shines.  I know, given the current weather there is some degree of irony in crocheting a sun hat - but rumour has it the weather is going to warm up and the sunshine is going to make an appearance.  Little I will be well prepared...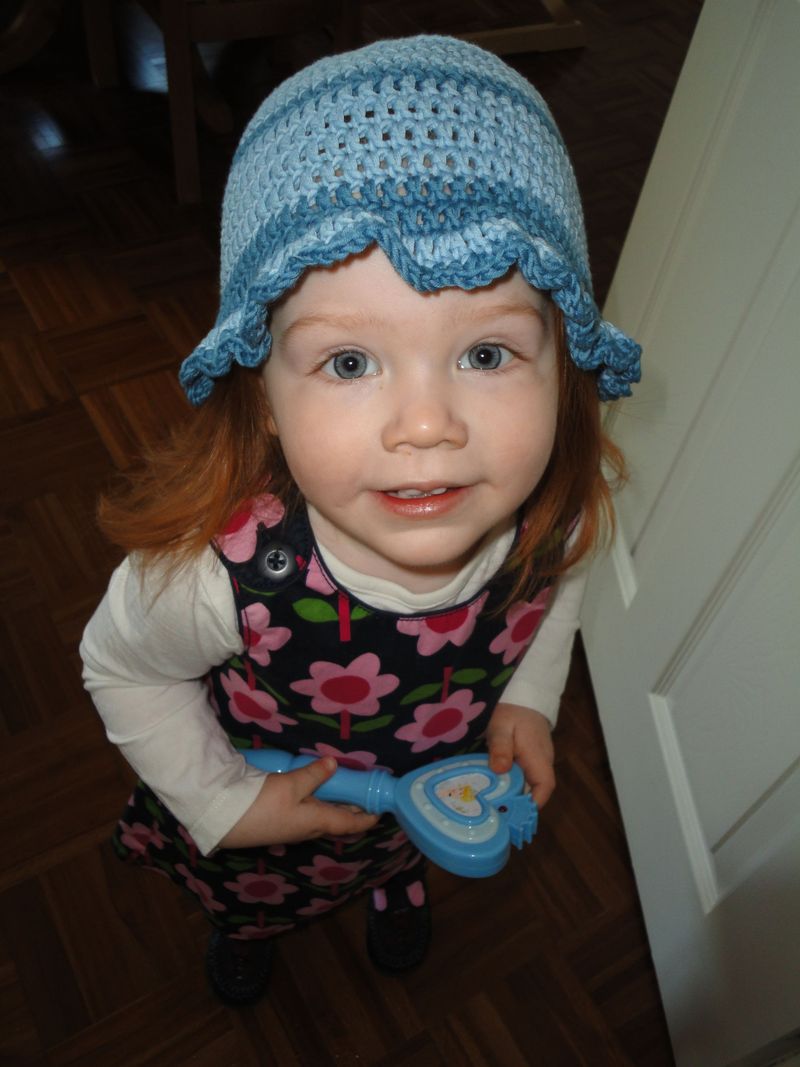 I am really please with how the hat turned out.  It is my own design!  I even wrote the pattern down so that (hopefully) I will be able to crochet it again...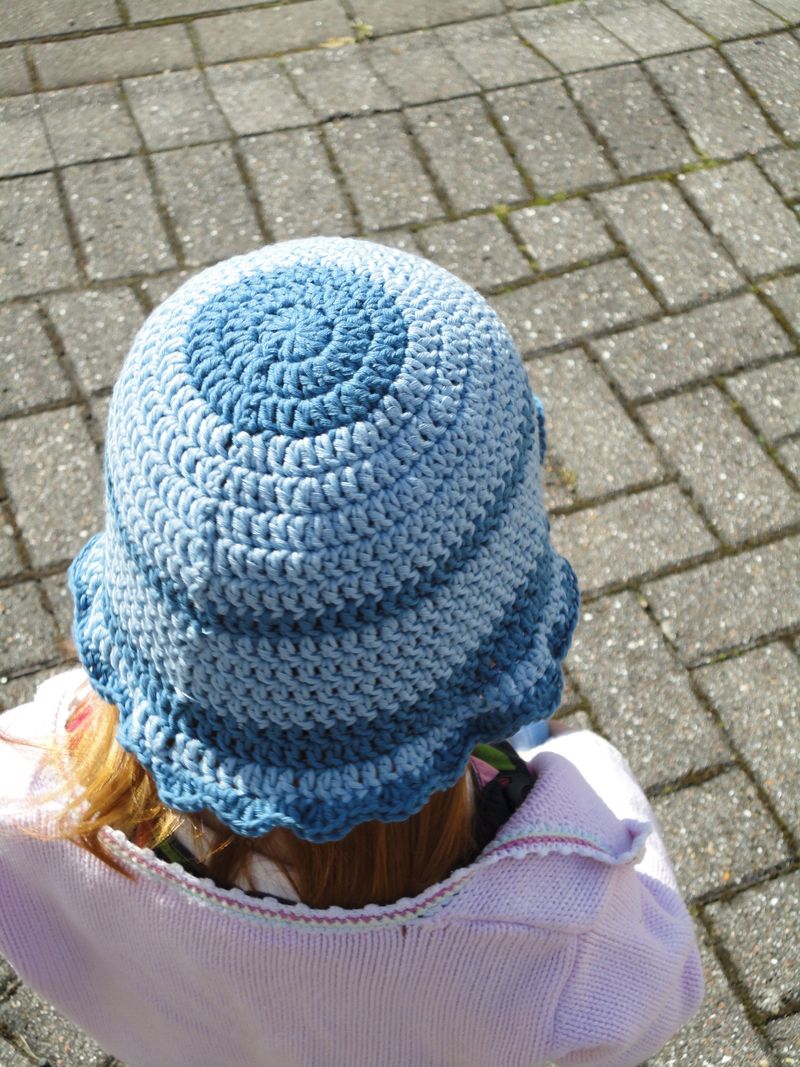 A massive thank you to Little I for looking so fabulous and wearing the hat I crocheted.  A massive thank you to C for taking the pictures and letting me share them with you all.  Thank you!