My post is slightly late today, because I have just got home from a truly fabulous day out.  Me and my friends have been to the Knitting Show in Harrogate where we have, quite literally, shopped until we have dropped.  Here is what I have bought...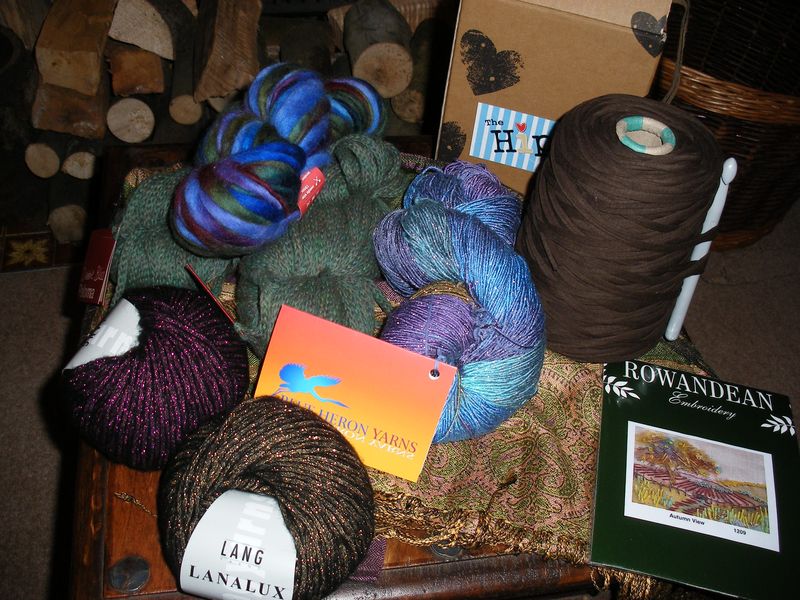 A lovely selection of sparkly wool, wool to turn into Christmas decorations (I will, will, will find the time to make, for this Christmas), an embroidery kit, a crochet kit to make a bag, a magazine and a scarf. 
What was wonderful was seeing the vast amount of yarn that there is out there and thinking of all the possibilities of what can be made.  It was also fantastic to see so many people there and seeing their inspirational work, some of which I will post here later in the week. 
For now, it is time to settle down with my very tired feet and lots of cups of tea (thank you Si) and look at all the amazing purchases I have made. 
A very happy place...