Last weekend it was Si's birthday, so in the true tradition of birthdays, I downed crochet hook in favour of spatula and created cake!
I couldn't decide what flavour cake to make Si, as he likes ALL cake: and he couldn't decide what flavour he wanted, because he likes ALL cake.  So I  set out to make a coffee, chocolate, vanilla cake.  Loosely based on the Victoria Sponge, with added umpf: I am not sure the WI would approve.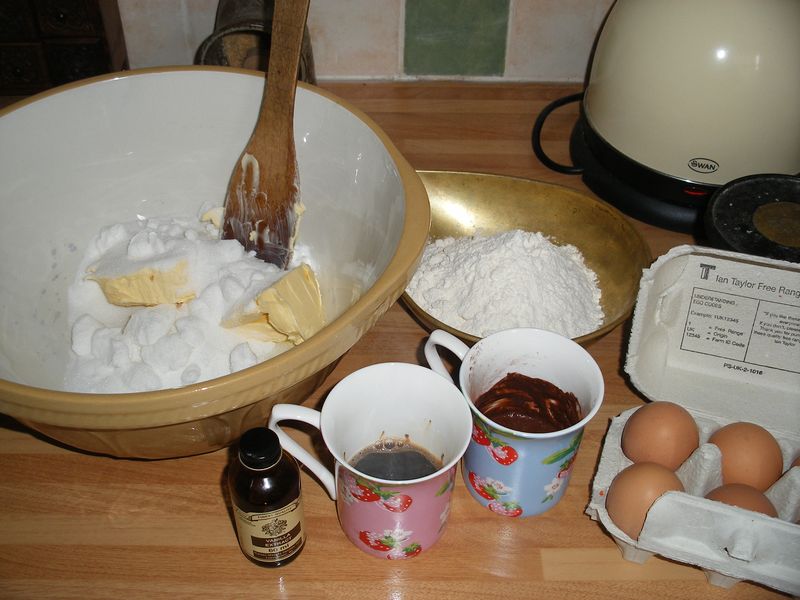 I went for a divide and rule approach, splitting the batter in to three, and then adding the flavour.  To be quite truthful; I couldn't be bothered with the faff of making three small batters.  So to one third I added coffee, very strong instant coffee.  To one third I added cocoa powder mixed with water - thank you L for that tip. To the last third I added milk so that I would have the same consistency of batter.  Told you the WI would not approve!
I decided not to be all arty and try and swirl the batter around into interesting and creative shapes, opting for something which rather resembled a football.  Ironic as Si hates football: but useful as my friend's small child loves it...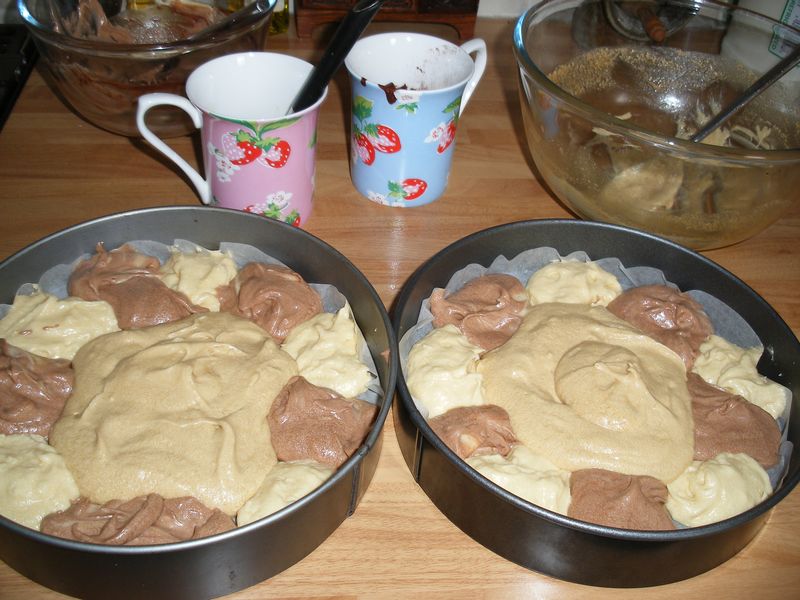 It worked well...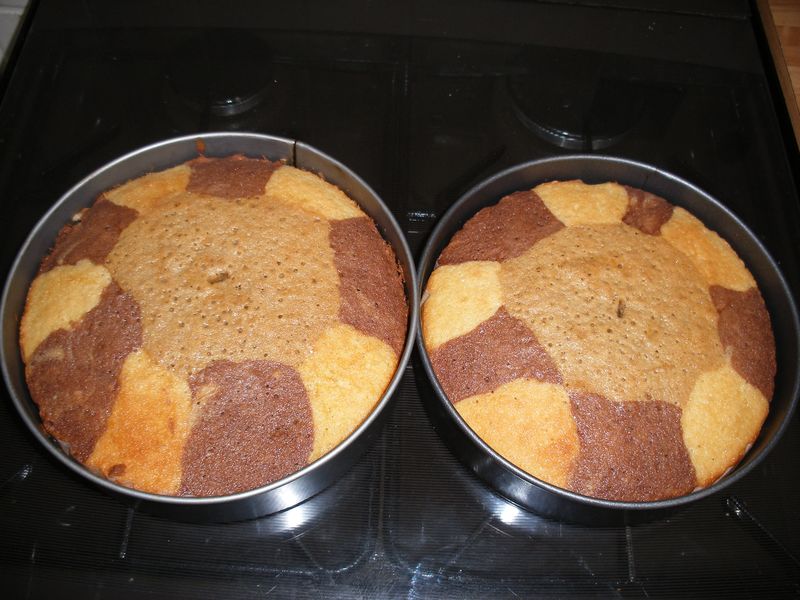 ...even if I do say so myself.
All that was left to do was decorate it...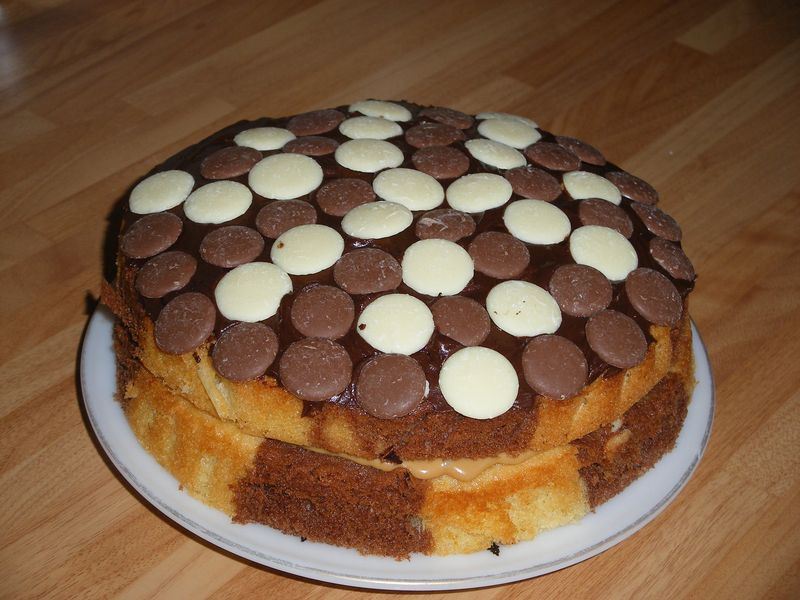 ...and eat :-)
Si was more than happy with the cake, and I was happyish with the make. 
Note to self: more cocoa powder next time.
Note to Si: remember this cake in March.
Now back to the hook...