Do you remember the house warming gift I started to make, ages ago, for my friend who was moving into her new home?  Well it did get finished.  It has been finished for quite a while: I just haven't got round to sharing it with you yet.  So here is it...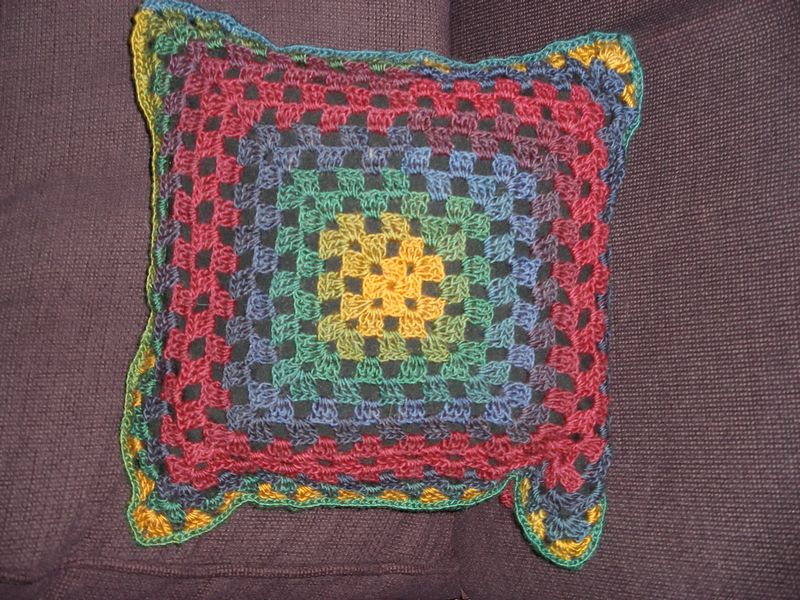 I am really rather proud of it.  So proud that I had to be persuaded not to keep it for my-self: but in the interests of keeping the Good Karma Fairy happy, I did give it away.
I love the yarn,  King Cole Riot, which was left over from making a scarf.  I like the way the yarn works with the traditional granny square, giving it a more up-to-date look.
I think that I will make myself one..!