Do you remember my friend's little girl I: the one I crocheted the hat for?  I decided to crochet her a cardi, to keep her toastie during the poor weather we are having.  After a happy few hours browsing my magazines and Ravelry I came across a gorgeous pattern by Amanda Tipton for the cutest cardi I had ever seen.  I am rather pleased with how the cardi turned out...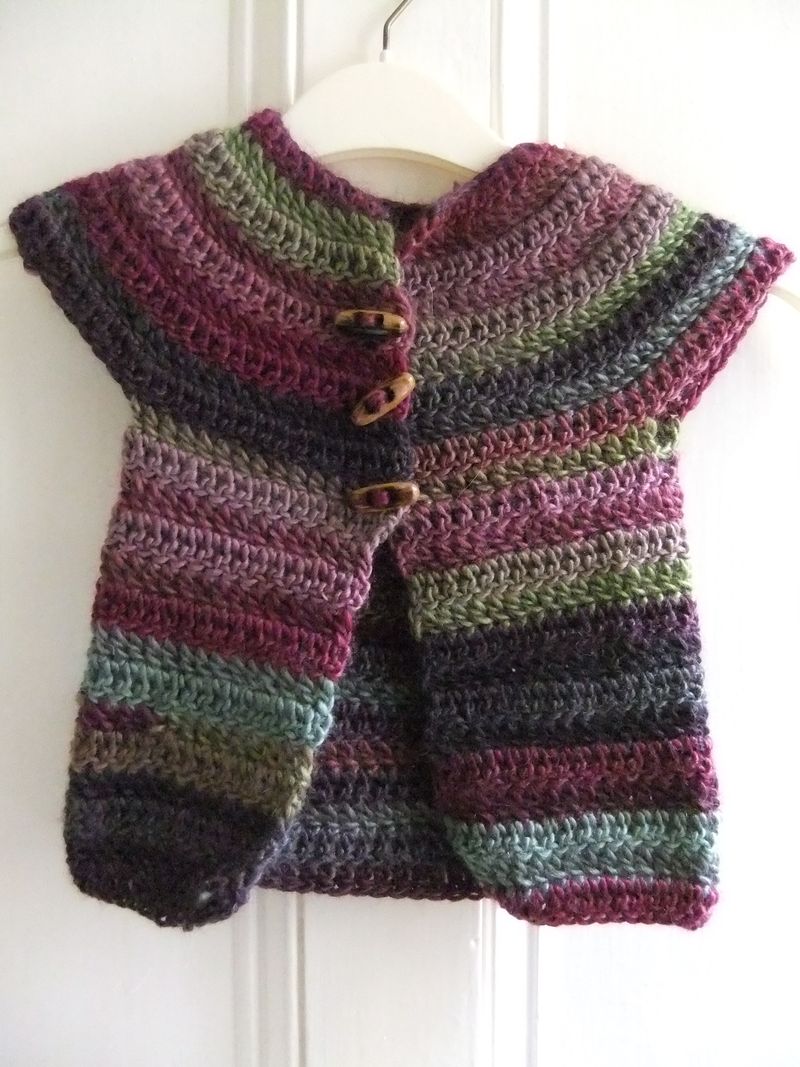 I crocheted the cardi using (my favourite) King Cole yarm and am loving the way the colour changes.  The pattern was so easy to follow.  Best of all the cardi was crocheted in one piece, top down, so no making up afterwards.
In fact I love the cardi sooooo much: I am thinking of trying to make one to for me!
The pattern for the cardi is available, as a free download via Ravelry
There was down side to the cardi...it is a little on the small side for I :-( 
Still perfect excuse for spending a happy afternoon crocheting another... :-)