Today is the most perfect day, for crochet.  Here is York; it is cold, wet and very, veRY, VERY windy.  The perfect day for lighting a fire, making tea and crocheting.  How about crocheting from thing for Christmas?  Are you beginning to feel Christmasy?  I am, it is slowly brewing up: I can feel it coming.  I thought I'd share my pattern for mistletoe.  Hopefully you'll find it easy to follow: quick to make and after a happy afternoon you'll have a bunch of mistletoe to hang and smooch under ;)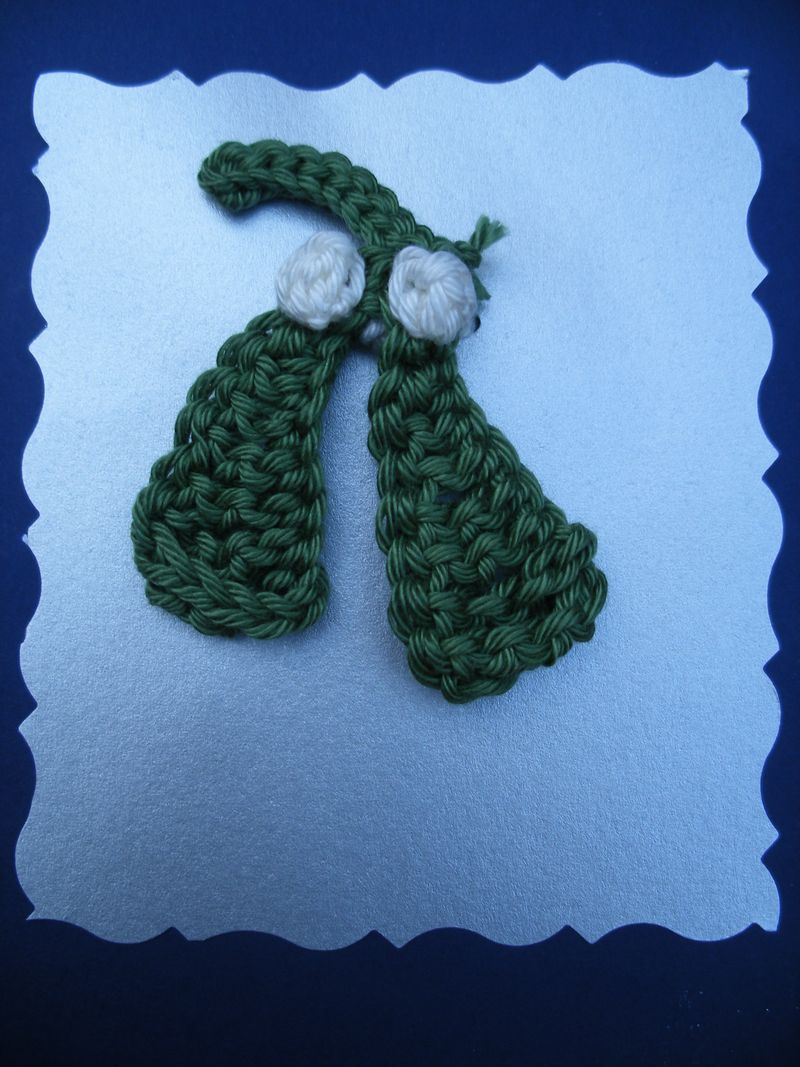 You'll need some green and white yarn and a crochet hook that suits the yarn.  I used bamboo cotton and a 4mm hook: but it is really up to you.
Using green ** 13ch…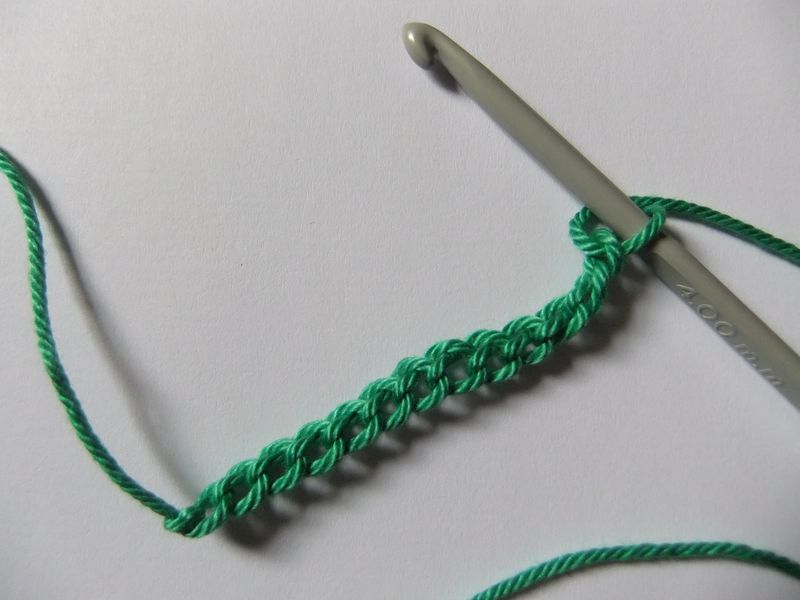 In 5th ch from hook trtr in next 2 ch…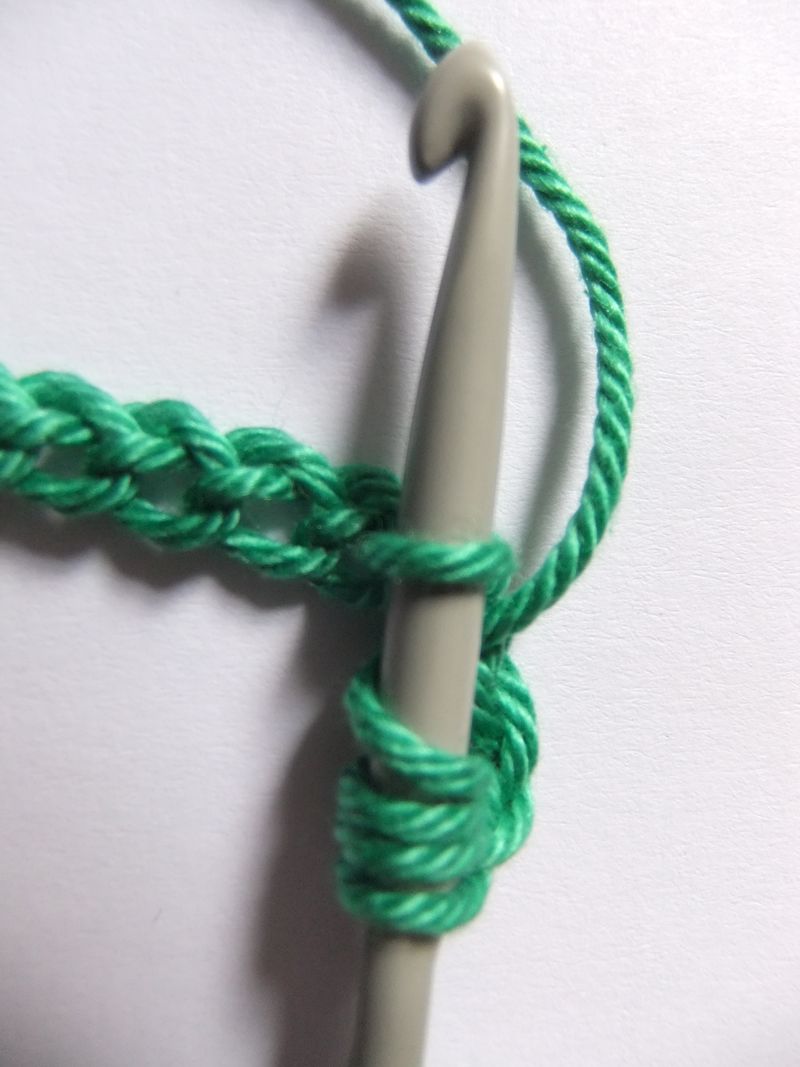 1dtr in next 2ch, 1tr in next 2 ch, 1htr in next ch, 1 dc in next ch**…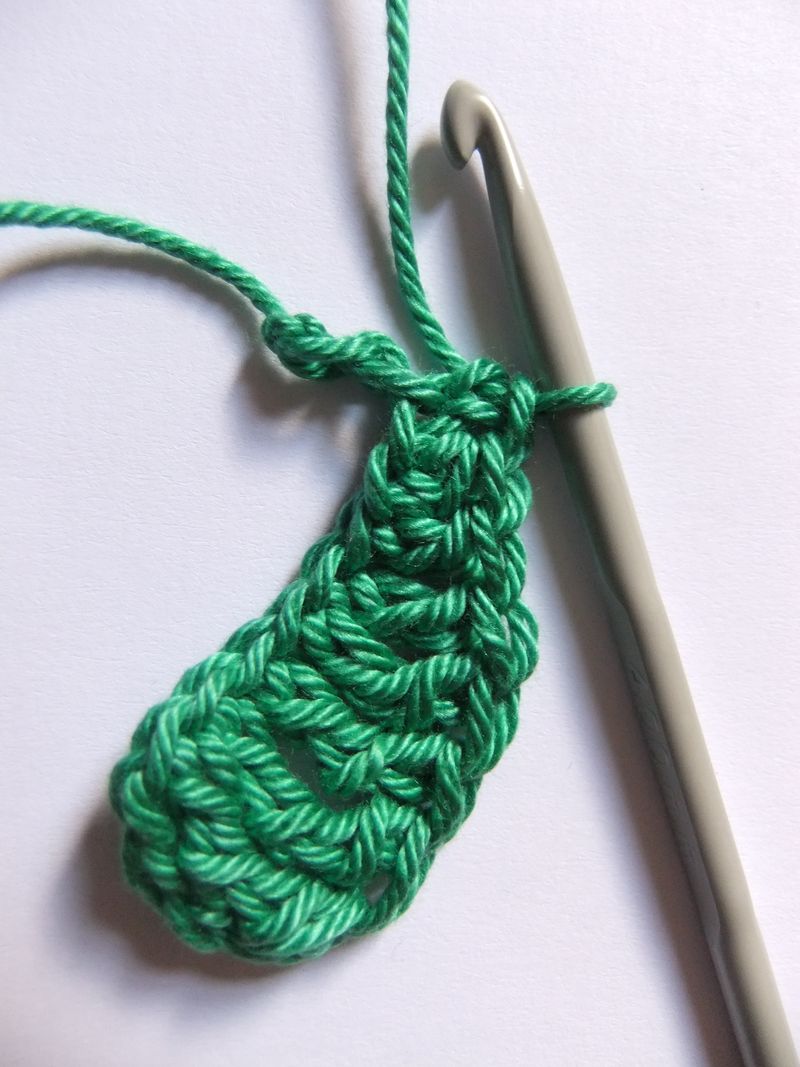 Don't fasten off.
Repeat ** - **.  Join the two leaves together with a slss...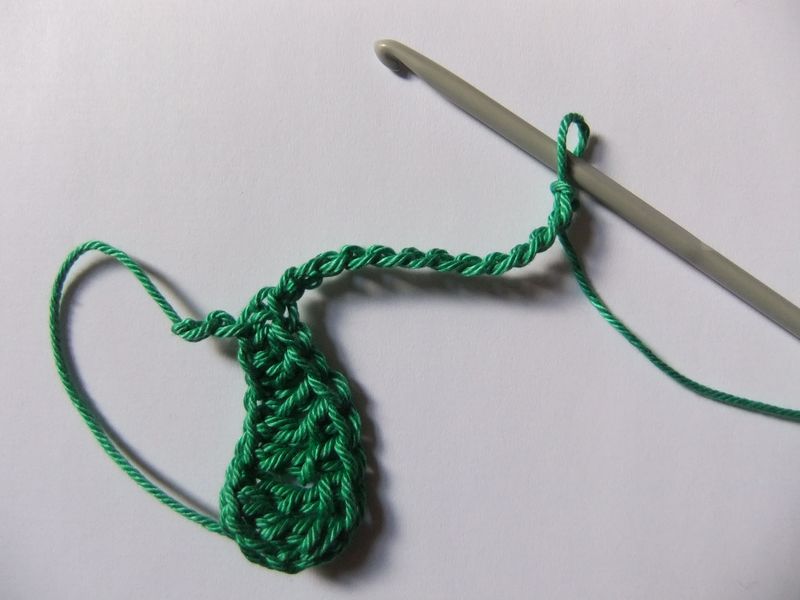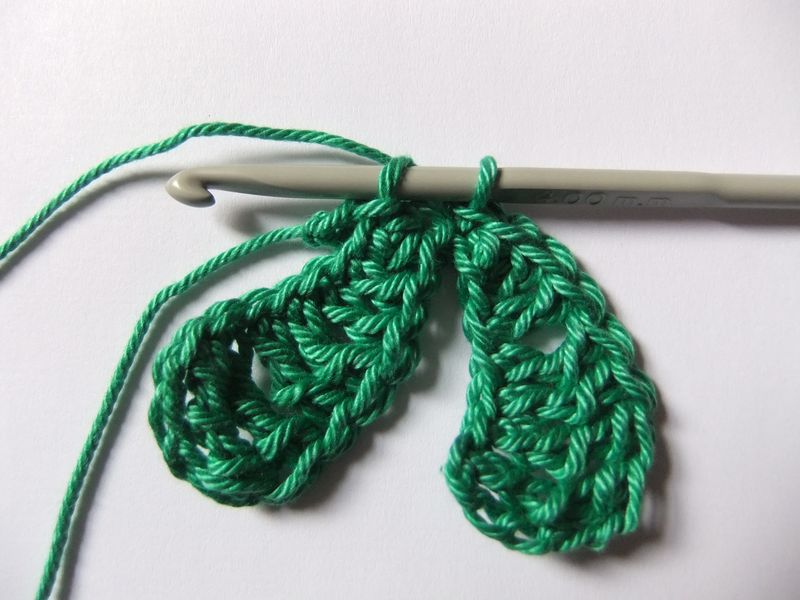 Don't fasten off.
9ch...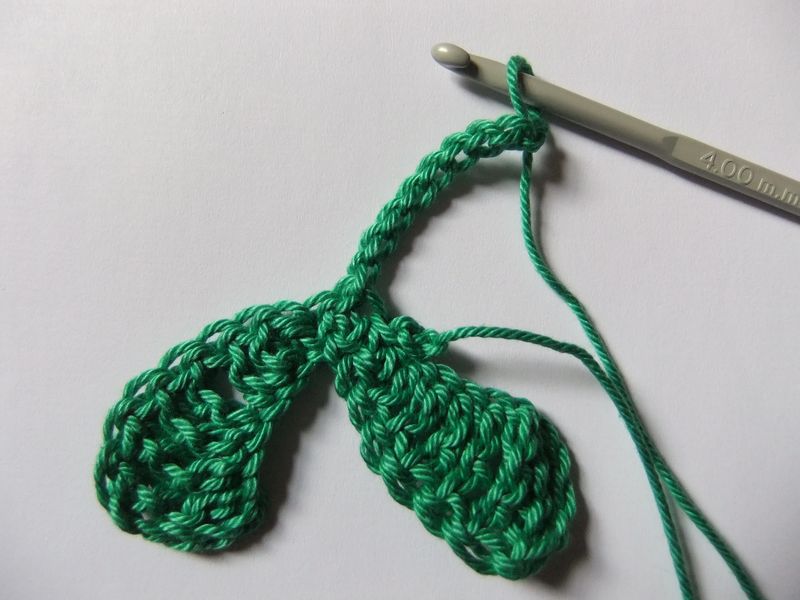 slss in 2nd ch from hook then slss in each ch…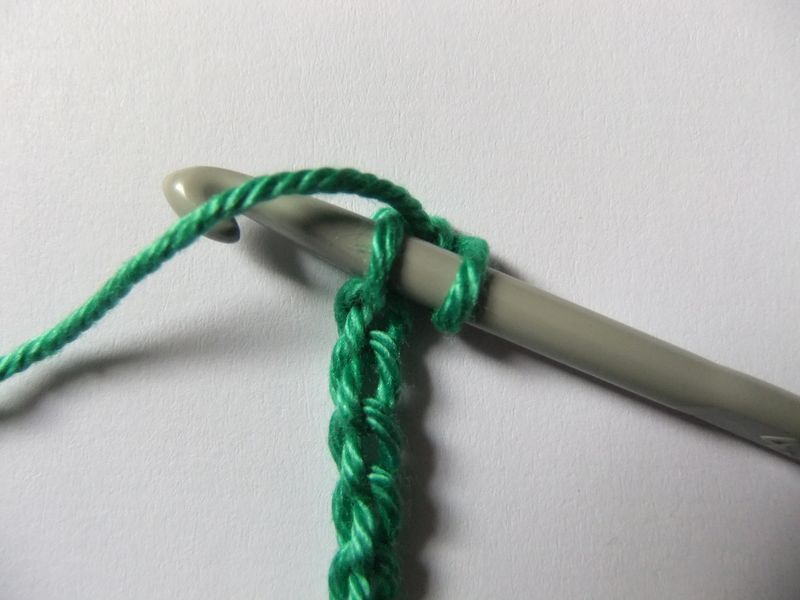 Slss to join leaves to the stem…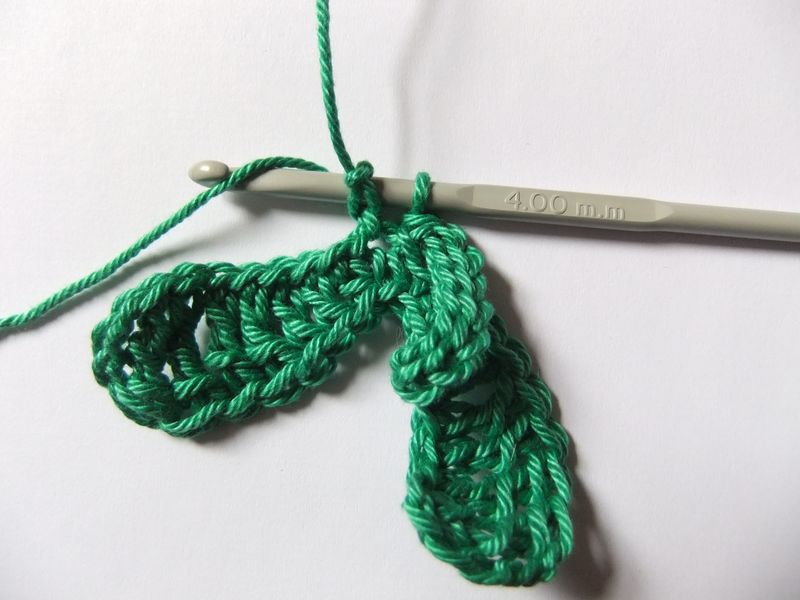 Fasten off!
To crochet the berries
Using white 2ch, in 2nd ch from hook 1dc and 1tr, fasten off…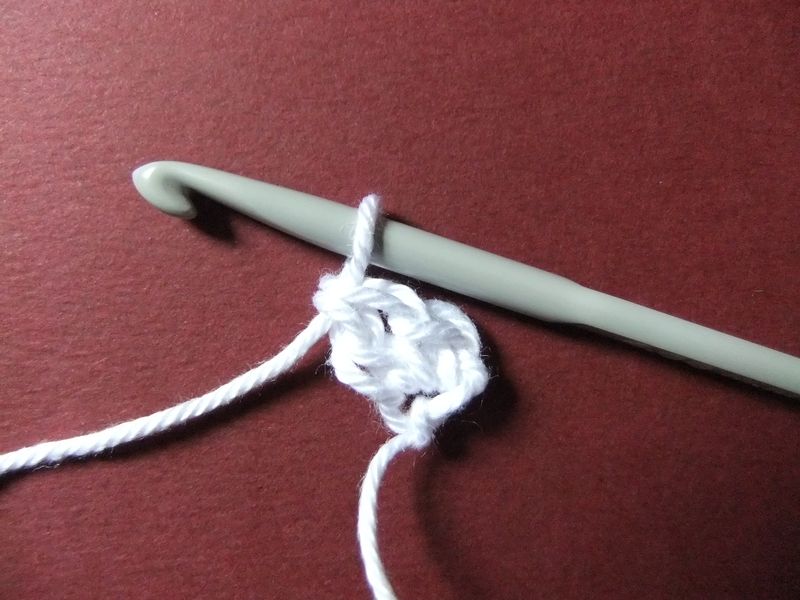 Crochet two and sew them on the leaves.  Block if needed. And ta-dah…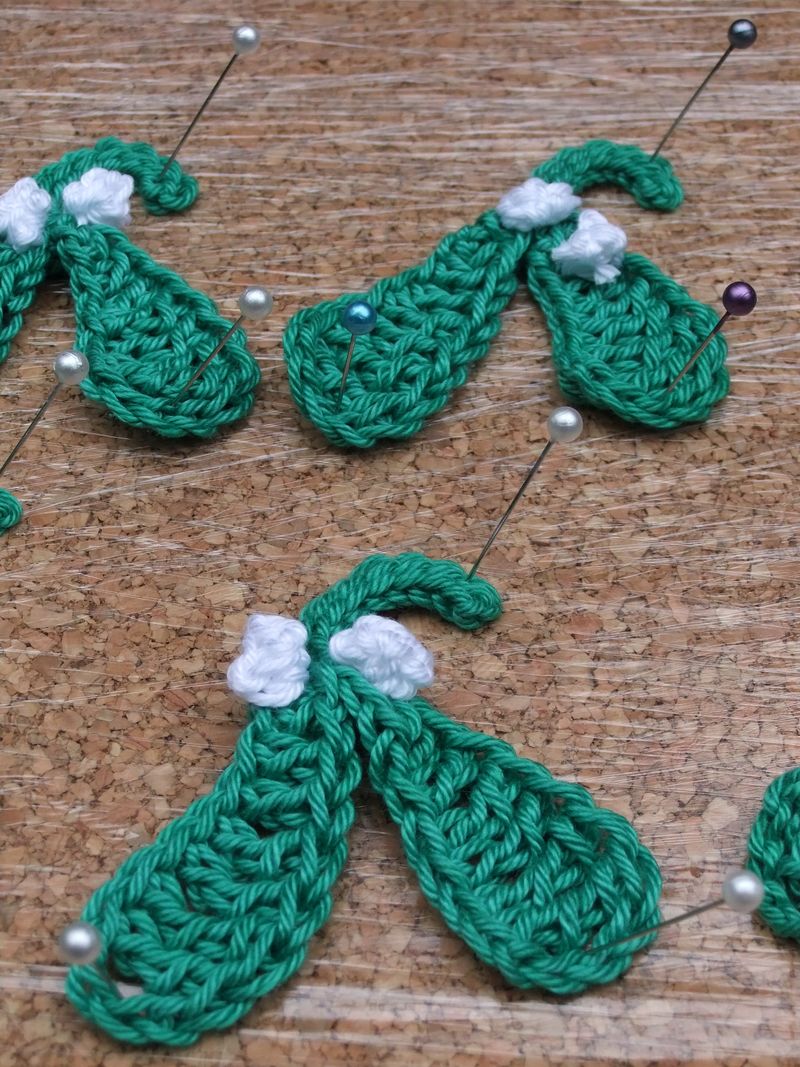 Make lots: hang and find someone wonderful to smooch!